The Secrets to Spill-Free, Happy Feeding with Dr. Brown's Bottles
If you're reading this, I bet you're one of the lucky ones who have experienced the joys of holding a Dr. Brown's bottle that is leaking milk or formula above your precious little one's head. You've probably even given Dr. Brown's Bottles the side-eye and mumbled a few choice words under your breath. Well, you're not alone! So, grab a cup of coffee (or wine, who am I to judge?) and let's dive into the mysterious world of leaking Dr. Brown's Bottles!
First, let's take a moment to appreciate the magic that is Dr. Brown's Bottles. With their patented vent system, they're designed to reduce colic, gas, and all those tummy troubles that keep us up at night. But let's be honest, sometimes it feels like they're better at reducing the amount of milk that stays inside the bottle. Am I right?
---
Free baby stuff for you to claim for your baby! Sign up to get the PDF with all the links.
---
Why Dr. Brown's Bottles Are Leaking
Misaligned vents: This is the most common reason for the leaky bottle saga. If the vent is not seated properly, it's like leaving the front door open during a hurricane – nothing's going to stay put!
Overfilled bottles: Been a little too generous with the milk or formula? Overfilling can cause pressure to build up, which makes the vent system go haywire and your bottle to leak.
Worn or damaged parts: After a gazillion washes, the silicone parts might start to resemble that old chew toy your dog refuses to part with. Time to replace them!
Temperature changes: Ever noticed how your bottle leaks more in the car or after being in the fridge? That's because changes in temperature can cause the liquid to expand or contract, leading to leaks.
---
Check out our best baby monitors in Canada!
---
How to Stop the Leaks
Check the alignment: Make sure the vent is seated correctly. The notches should align with the neck of the bottle, and the silicone nipple should fit snugly inside the collar. A simple twist or push might be all it takes to keep the leaks at bay!
Don't overfill: I know it's tempting to squeeze in that extra ounce, but try to keep the liquid below the fill line marked on the bottle. Your shirt will thank you.
Replace worn parts: If the silicone parts are looking worse for wear, it's time to treat your bottle to a little makeover. Replacement parts are available, so you can get back to your leak-free life.
Avoid extreme temperatures: To minimize leaks due to temperature changes, let refrigerated bottles warm up a bit before feeding or use a bottle warmer. And avoid leaving the bottle in direct sunlight or a hot car.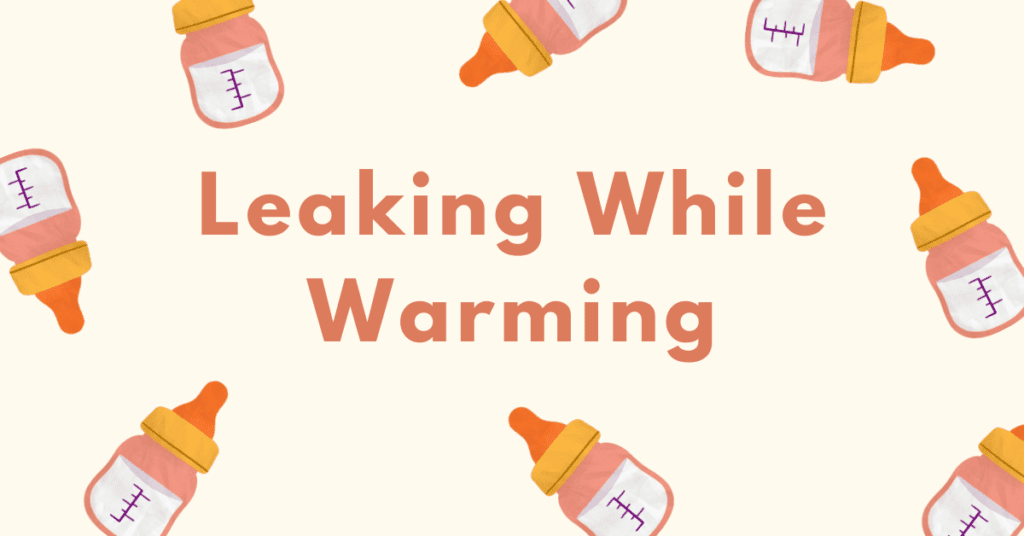 Leaking While Warming
No one likes cold milk, least of all your little one. But warming up a bottle can sometimes cause leaks. Here's how to prevent that:
Remove the vent system
Before warming, remove the vent system from the bottle. This will reduce the chances of pressure building up and causing leaks.
Warm gently
Avoid overheating the bottle, as extreme temperatures can cause the liquid to expand and leak. Instead, use a bottle warmer or submerge the bottle in a bowl of warm water. Be sure to check the temperature before feeding!
Leaking While Feeding
You've got your baby all cozied up and ready to eat, and then – surprise – the bottle starts leaking. Here's how to keep mealtime dry and mess-free:
Hold the bottle at a slight angle
This will ensure the vent is submerged in the liquid and help prevent leaks.
Don't squeeze
Resist the urge to squeeze the bottle while feeding, as this can cause leaks.
Leaking When Traveling
Taking your baby on the go can be a challenge in itself, and a leaking bottle is the last thing you need. Here's how to avoid travel-induced leaks:
Use travel caps
When on the go, use the provided travel caps to seal the bottle and prevent leaks.
Store bottles upright
Keeping the bottles upright during transport will reduce the chances of leaks.
Use a bottle cooler
A bottle cooler can help maintain a consistent temperature and minimize leaks caused by temperature changes.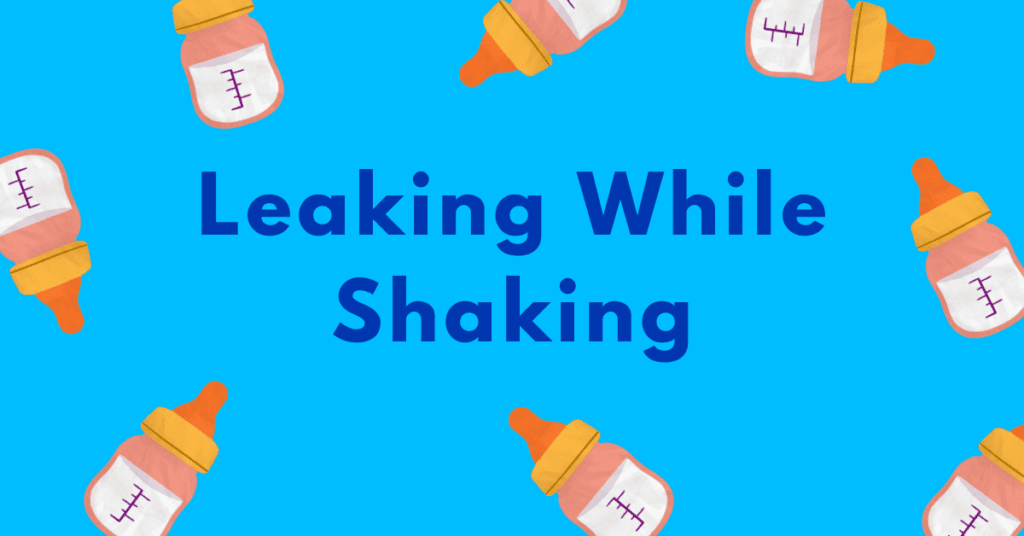 Leaking After Shaking
Mixing formula can be quite the workout, but it can also lead to a leaky mess. Here's how to prevent leaks after giving your bottle a good shake:
Shake gently
Be gentle when shaking the bottle to mix the formula. A vigorous shake can cause pressure build-up and leaks.
Shake without the vent
Remove the vent system before shaking, and reassemble it afterwards. This can help prevent leaks caused by pressure build-up.
Check for clumps
Make sure the formula is fully dissolved after shaking to prevent clogs and leaks.
By following these tips, you'll be well-equipped to handle any leaking situation that may arise with your Dr. Brown's Bottles. Remember, a little bit of patience and attention to detail can go a long way in ensuring a happy, mess-free feeding experience for both you and your baby. So here's to leak-free bottles and joyful parenting adventures!