Table of Contents
We've put together a list of the best books for 6th grade girls including everything from fantasy to historical fiction to your next favourite book series.
At this grade level, reading can be more than just an assignment; it can be an adventure, a road to self-discovery, and a great way to spend time with best friends or family. Our list aims to cater to a variety of interests – whether you're into graphic novels, historical fiction, or just a good book that you can't put down.
We've organized this guide into specific sections that explore different types of books. Whether you're a young girl looking for relatable main characters or parents seeking the perfect book for your 6th grade girl, we've got you covered. From best books to favourite books, we'll give you a rundown on what's popular, impactful, and just plain fun.
So, whether you're tackling a new school year, looking for a great book for a book report, or just searching for some awesome reading material, read on. We've even included some tips for busy middle schoolers on how many books to consider reading during the school year.
What Books Every 6th Grade Girl Should Read?
With so many options, where should 6th graders even begin? No worries—we've got a stellar book list ready to make your reading experience a memorable one. These books are handpicked for their developmental benefits, such as improving empathy, boosting confidence, and broadening perspectives.
The Benefits
Before we dive into our list of books, let's quickly talk about why these reads are beneficial for 6th graders. For one, a good book can help young readers understand complex feelings and situations, offering a safe way to explore new ideas. They can also introduce 6th grade girls to strong and diverse main characters, helping them to see a reflection of themselves or learn about others in the world around them.
The List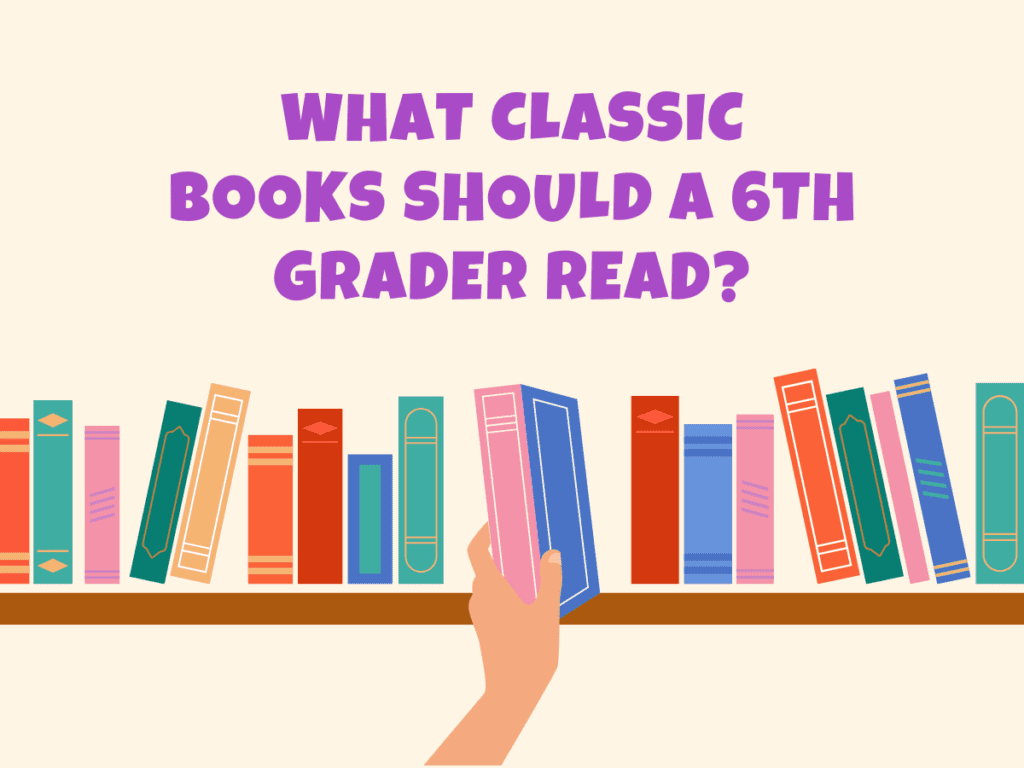 What Classic Books Should a 6th Grader Read?
These books have stood the test of time and continue to captivate readers generation after generation. Introducing classics to 6th graders can be incredibly rewarding. Not only do these books offer rich language and storytelling, but they also introduce young readers to universal themes and life lessons that are just as relevant today.
Why Start Early?
Reading classics in the sixth grade is like opening a treasure chest of timeless wisdom. These stories offer layers of meaning that can be revisited as a reader grows, making the experience richer each time. Plus, getting familiar with classics early on can make high school literature classes less intimidating!
Adaptations For Younger Readers
Worried some classics might be a little too dense? The good news is there are many adaptations designed for younger readers, preserving the essence of the original work while making it accessible for a 6th-grade reading level. So, don't rule out "War and Peace" just yet!
The List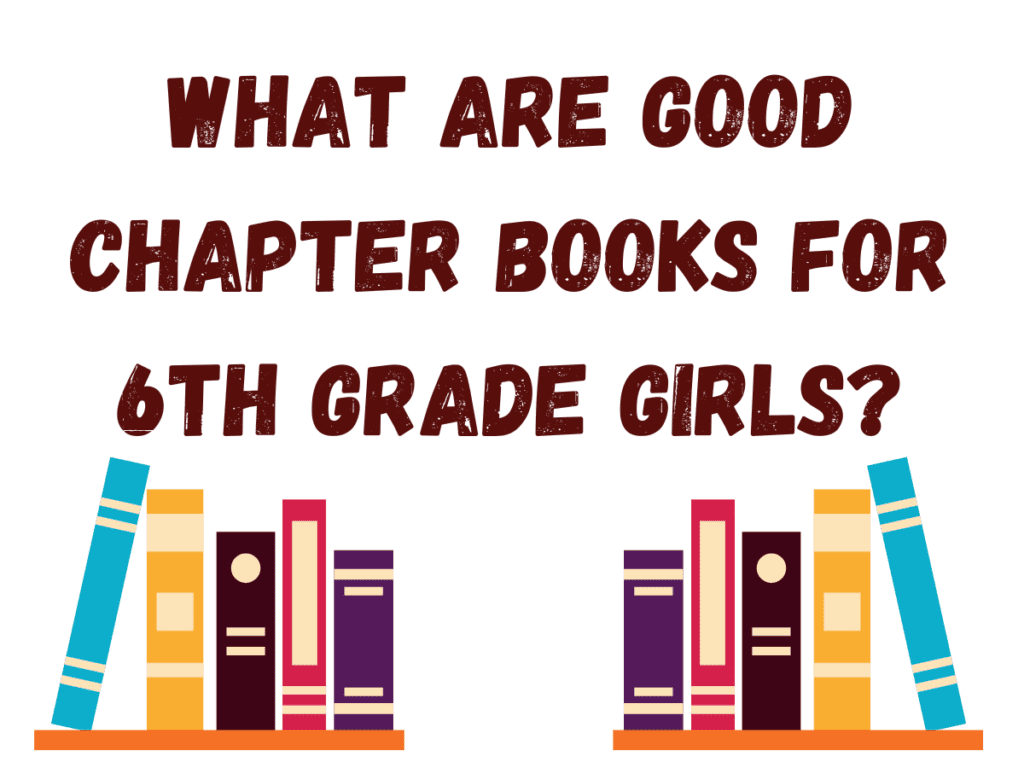 What Are Good Chapter Books for 6th Grade Girls?
Let's talk chapter books. As 6th graders, you're probably no stranger to these longer reads. Chapter books have the magical ability to keep readers hooked for days, if not weeks, allowing for more complex plots and character development compared to early chapter books.
The Perks of Chapter Books
Chapter books are like mini-series in print form; they offer a chance to follow a main character or a set of favourite characters through a range of adventures, experiences, or challenges. They allow for a richer reading experience and can cover a variety of genres, from mystery and fantasy to realistic fiction and historical stories.
A Genre for Everyone
Whether you love being transported to magical worlds or diving into the lives of relatable young girls and boys, there's likely a chapter book out there just for you. We have compiled a list of chapter books that are not only captivating but also diverse in genre.
The Recommendations
Best Book Series for 6th Grade Girls
If you've ever reached the end of a good book and thought, "I wish there was more," then book series are your new best friends. There's something incredibly satisfying about following characters through multiple adventures, right?
Why Series Are Awesome
Series offer a chance for character and plot development that can't typically be accomplished in a single book. They offer a wonderful way to escape reality and get lost in a familiar world for an extended period. Plus, if you're falling in love with the main character or a whole cast of characters, why not spend three, four, or even more books with them?
Popular Picks for 6th Grade Girls
Here are some popular book series that have charmed the hearts of many 6th-grade girls: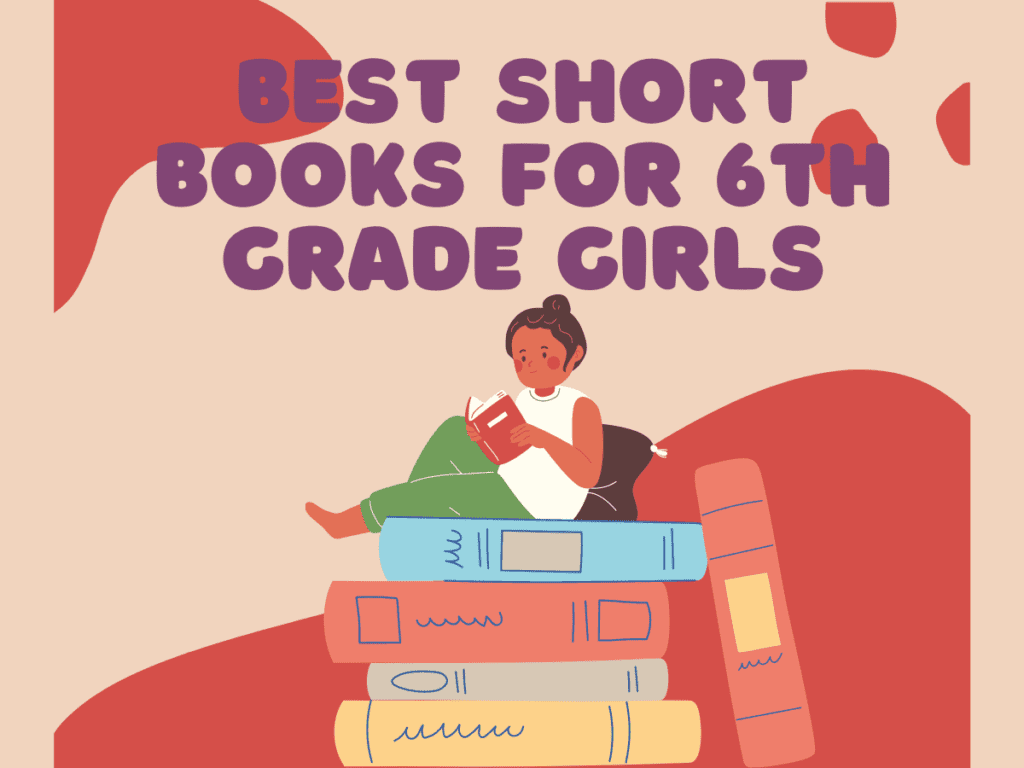 Best Short Books for 6th Grade Girls
If you're juggling homework, extracurriculars, and social life, you might be thinking, "Who has time for a lengthy novel?" No worries, shorter books can be just as impactful as their longer counterparts!
The Magic of Short Books
Length doesn't dictate the quality of a book. Short books are perfect for those times when you want a complete story in a single sitting. They can be particularly great for reluctant readers who might find a hefty tome a bit intimidating. Plus, they can deliver powerful stories or introduce you to great themes and main characters in a concise format.
Perfect Quick Reads for 6th Grade Girls
Ready to add some quick but fulfilling reads to your book list? Here we go!
Whether you're a 6th grader wanting to finish a story before bed or a parent looking for engaging reads that won't overwhelm you, these shorter books offer lots of enjoyment and life lessons in just a few pages.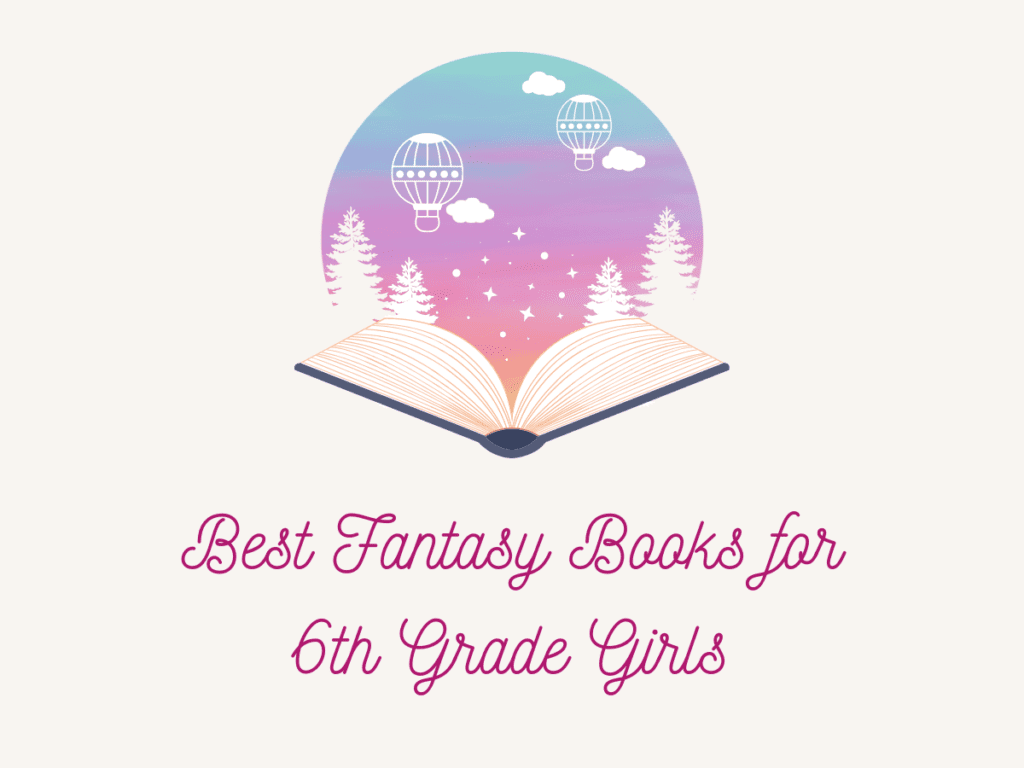 Best Fantasy Books for 6th Grade Girls
The magical worlds, epic quests, and unforgettable characters—fantasy books are an absolute delight. But besides being purely entertaining, they've got a lot to offer to young readers, especially those awesome 6th graders.
The Allure of Fantasy
Fantasy books often present complex moral dilemmas that help young readers sharpen their understanding of right and wrong. They introduce diverse magical worlds where the main character often undergoes a journey of self-discovery and hard work. Additionally, the genre allows for a fun way to escape the real world and stimulates creativity, giving flight to the imagination.
A Magical List of Fantasy Books
So, if you're a 6th grader on the lookout for a spellbinding adventure, or a parent trying to encourage a love for reading, here's your go-to list of fantasy books:
If you're ready to get lost in magical worlds, epic quests, and life-changing adventures, these fantasy books should be on your must-read list.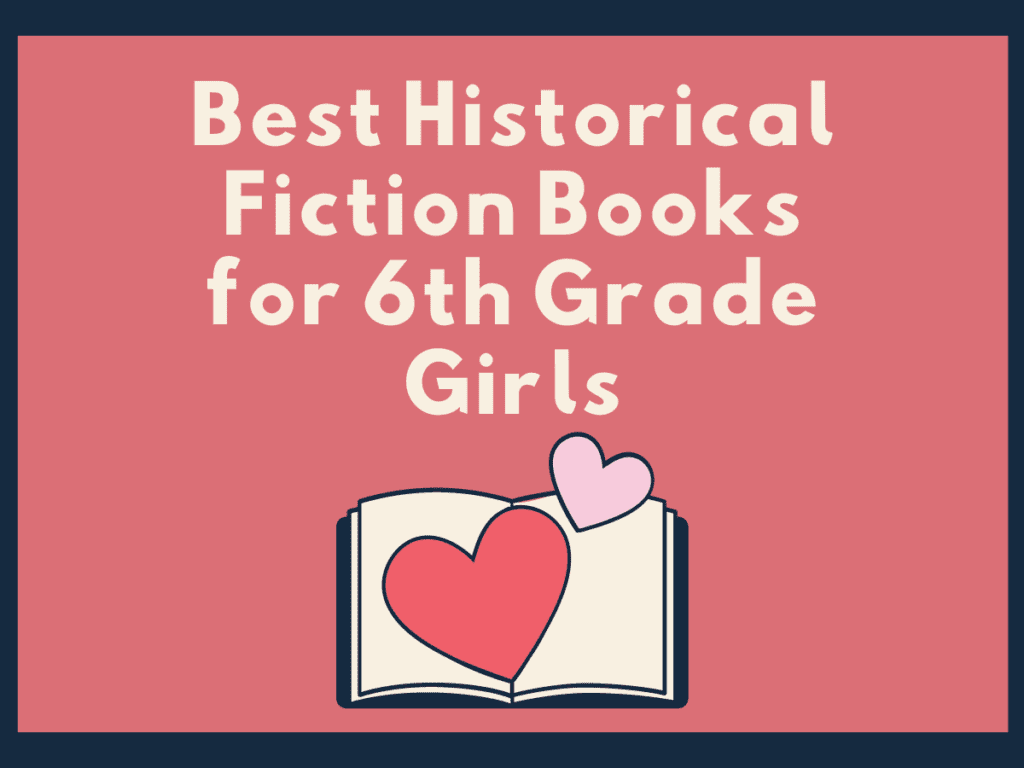 Best Historical Fiction Books for 6th Grade Girls
Historical fiction is such a wonderful genre; it's like stepping into a time machine built out of paper and ink. But these books offer more than just a trip to a different era. They often pack educational punches, bring historical events to life, and provide fresh perspectives on times gone by.
Why Historical Fiction is a Timeless Choice
Why is historical fiction so beneficial for 6th graders? Besides being absolutely riveting, these books help young readers understand diverse cultures and historical periods. They also introduce young girls to strong female main characters who've faced incredible challenges in different settings—from the cobblestone streets of colonial America to the wartime landscapes of Europe. They make history come alive in a way that textbooks just can't.
A Walk Through Time: Book Recommendations
Ready to time travel? Here are some top historical fiction picks suitable for 6th grade girls.
So there you have it! If you're a 6th grade girl looking for adventures that span different times and places, or if you're a parent interested in enriching your daughter's understanding of history, these books are worth a read.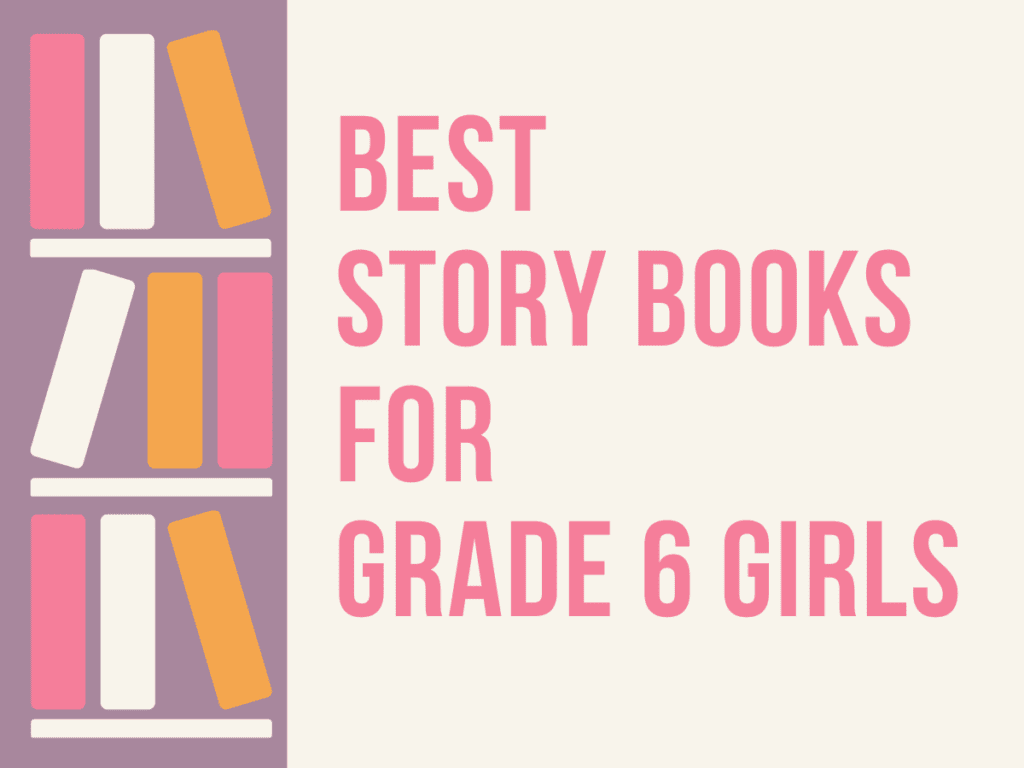 Best Story Books for Grade 6 Girls
Storybooks aren't just for little kids; they've got a lot to offer to 6th graders too. From thought-provoking narratives to meaningful life lessons, storybooks are more than just short tales to pass the time. They can be epic adventures, heartfelt dramas, or even slice-of-life stories that reflect the challenges and triumphs of ordinary life.
The Power of Storybooks
So, why should storybooks be part of a 6th grader's reading repertoire? First off, these books often present relatable scenarios or characters, helping young readers identify their own feelings and challenges. A well-chosen storybook can serve as a window into different cultures, families, and life situations, contributing to both intellectual and emotional development.
Must-Read Storybooks: Our Recommendations
Ready to discover your next favourite book? Here we go!
So there you have it, a wonderful list of storybooks perfect for 6th grade girls! Whether you're a 6th grader looking to dive into compelling stories or a parent hoping to help your daughter explore different worlds and emotions, these books are fantastic places to start.
Best Books for 6th Grade Book Reports
Book reports are a staple of the school year and a fantastic way to dive deep into a good book. But how do you pick the perfect book that's not only engaging but also offers substance for a thorough analysis?
Tips on How to Pick Your Next Book Report Gem
Firstly, consider your interests. Whether you're a fan of mysteries, historical fiction, or even nonfiction books about powerful people and events, choose a book that piques your interest. This will make the entire process much more enjoyable.
Secondly, look at the length of the book. If you're pressed for time, you might want to opt for a shorter book that you can read quickly but still offers great themes and characters for analysis.
Lastly, consider the complexity of the book. A book with multi-faceted characters and intricate plot lines will provide you with more material to discuss in your report.
Book Report Worthy Reads: Our Recommendations
Ready to find that ideal book? Let's get to it!
So whether you're a 6th grader hunting for that perfect book for your upcoming report, or a parent aiming to guide your child in making a superb choice, this list is a great place to start. Happy book-reporting!
How Many Books Should a 6th Grader Read?
The quantity-versus-quality debate in reading isn't new, but it's super relevant for 6th graders who are at a pivotal stage in their academic and personal growth. So, how many books should a 6th grader ideally read?
The Magic Number for 6th Grade Reading
There's no one-size-fits-all answer because reading habits can vary significantly from one young reader to another. However, it's recommended to read around 20 to 30 books a year at this grade level. That number can include a mix of chapter books, nonfiction books, and even graphic novels to keep things interesting.
Balancing Quality and Quantity
Quantity shouldn't come at the expense of quality. Sure, breezing through 50 books sounds impressive, but it's not necessarily beneficial if the books don't challenge the reader or offer a range of styles, genres, and themes. The best books will offer great stories, introduce new perspectives, and even throw in some hard work in the form of new vocabulary and complex plots.
Tips for Creating a Reading Schedule
Make It a Routine: Try to set aside a specific time each day for reading. Making it a part of your daily routine ensures that you're consistently turning those pages.
Be Realistic: Don't set overly ambitious goals that are hard to meet. Consider your school year schedule, homework, and other activities when planning your reading list.
Mix It Up: Include different types of books in your schedule. A graphic novel here, a piece of historical fiction there, and maybe even a nonfiction book about powerful people or true events.
Use Book Lists and Recommendations: Don't forget to consult book lists like this one or recommendations from teachers and friends to discover your next favourite book.
Family Involvement: Parents, this is where you come in. Sit down with your 6th grader and help them choose books that are not only appropriate for their grade level but also align with their interests.
Review and Adjust: As you go through the list, it's okay to make adjustments. Maybe a book is too challenging, or perhaps another book has caught your interest. Flexibility is key!
Wrapping Up The Best Books For 6th Grade Girls
The world of books as a 6th grader or as a parent of one can be both thrilling and a tad overwhelming. From classic novels that offer timeless wisdom, to exciting book series that you just can't put down, there's a universe of options out there. We've touched upon various genres, including chapter books, fantasy, historical fiction, and even books ideal for those all-important book reports. Remember, the goal is to enjoy the journey each book offers while also learning something new along the way. Here's to a year filled with incredible books and the joy of discovering your next favourite read!