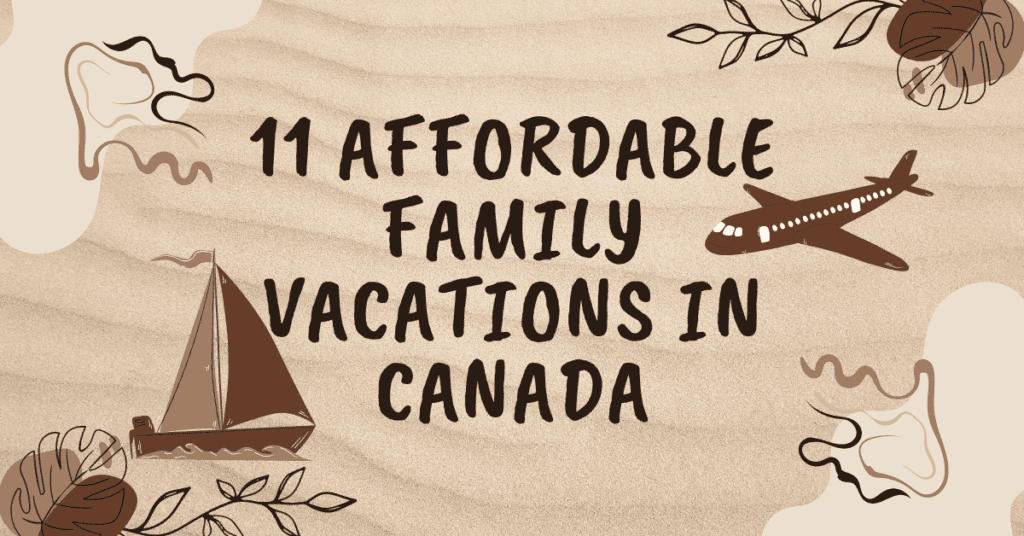 Family vacations are the perfect opportunity to create unforgettable memories, bond with your loved ones, and explore new places. And when it comes to diverse and affordable travel destinations, Canada truly shines. Its rich cultural heritage, stunning natural landscapes, and family-friendly atmosphere make it a great choice for families on a budget. Planning an affordable family vacation requires a bit of savvy, but with the right tips and tricks, you can experience the best of Canada without breaking the bank.
The Appeal of Canada for Family Vacations
Canada, the second-largest country in the world, offers a vast array of landscapes, activities, and attractions to suit every family. From bustling cosmopolitan cities to breathtaking national parks, picturesque coastlines to historical sites, Canada is a treasure trove of experiences waiting to be explored. The friendly Canadian culture with its emphasis on inclusivity and warmth further adds to the appeal for family vacations.
Canada also has a wide variety of climates making it a fantastic place to visit regardless of season. There are beautiful and warm summer months across the country, frozen rivers and lakes to skate on in the winter, and world-class ski resorts in the winter. So no matter your and your family's preference, there is a city and season to visit in Canada.
Understanding Your Budget
But what does 'affordable' really mean when it comes to travel? It's all about getting the most value for your money. This involves careful planning and budgeting, looking out for deals and discounts, and choosing budget-friendly options without compromising on the fun or comfort of your family.
Affordable Canadian Destinations
Without further ado, let's dive into 11 affordable family vacation spots in Canada that offer a great mix of fun, relaxation, and adventure.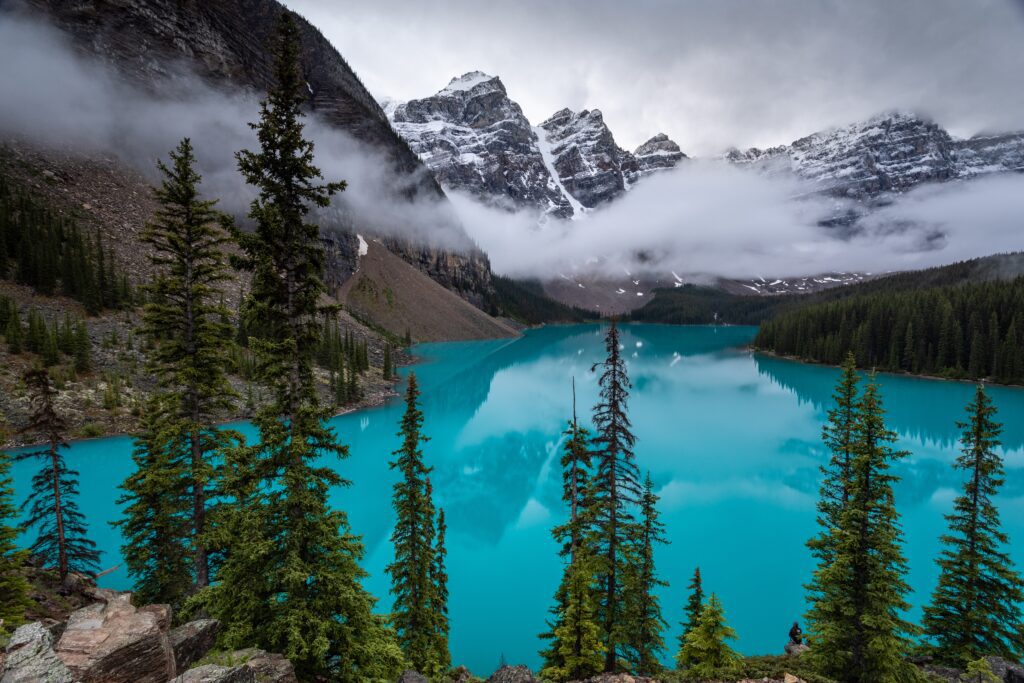 1. Banff National Park, Alberta
This national park, a UNESCO World Heritage site, is nestled in the heart of the Canadian Rockies. Here, you can explore over 1,600 kilometres of hiking trails, spot wildlife like elk and grizzly bears, or take a family-friendly cruise on Lake Minnewanka. For a small fee, the Banff Upper Hot Springs offer a relaxing soak with stunning mountain views. Accommodation options range from campgrounds and hostels to budget hotels that often offer special rates for families.
2. Prince Edward Island
The smallest province in Canada, Prince Edward Island (PEI), is known for its red-sand beaches, iconic lighthouses, and delicious seafood. Families can visit Green Gables Heritage Place, inspired by the beloved Anne of Green Gables series, or explore the Confederation Trail by bike or on foot. PEI also boasts a range of affordable accommodations from campgrounds to vacation rentals that offer the comfort of home at a fraction of the price.
3. Ottawa, Ontario
Canada's capital city, Ottawa, is brimming with culture, history, and family-friendly attractions. Visit Parliament Hill to witness the Changing of the Guard ceremony, explore the numerous free museums like the Canadian Museum of History, or enjoy a picnic by the historic Rideau Canal. With its range of budget-friendly accommodations and efficient public transportation system, Ottawa is an affordable family destination.
4. Vancouver, British Columbia
Vancouver is a city that beautifully combines urban life with outdoor adventure. Families can explore the 1,000-acre Stanley Park with its totem poles and aquarium, visit the vibrant Granville Island Public Market for a bite to eat, or take a day trip to the Capilano Suspension Bridge Park for a thrilling walk among the treetops. Vancouver's extensive public transit system makes it easy and affordable to explore the city. Extending out into the Fraser Valley there are numerous campgrounds which can offer far more affordable accommodations.
5. Quebec City, Quebec
Stepping into Quebec City is like stepping into a European fairytale. Its historic Old Quebec district, a UNESCO World Heritage site, is filled with cobblestone streets, 17th-century architecture, and charming cafés. The annual Winter Carnival, with its ice sculptures and night parades, is a must-see. For a budget-friendly stay, consider vacation rentals or budget hotels located outside the city centre.
6. Jasper National Park, Alberta
Jasper National Park, the largest national park in the Canadian Rockies, offers a stunning natural playground with plenty of affordable outdoor activities. Enjoy hiking among glaciers, wildlife viewing, or stargazing in the world's second-largest dark sky preserve. Affordable accommodations include campgrounds and budget-friendly lodges, making it a great choice for nature-loving families.
7. Niagara Falls, Ontario
Beyond the iconic waterfalls, Niagara Falls has a lot to offer. Families can visit the Butterfly Conservatory, explore the Botanical Gardens, or take a thrilling ride on the Hornblower Niagara Cruise. Accommodation options range from family-friendly hotels to campgrounds, and many attractions offer package deals for extra savings.
8. Halifax, Nova Scotia
Halifax, with its picturesque waterfront and rich maritime history, is a charming destination for a family vacation. Visit the iconic Peggy's Cove Lighthouse, explore the interactive exhibits at the Maritime Museum of the Atlantic, or take a leisurely stroll in the beautiful Public Gardens. Affordable accommodations and a walkable city centre make Halifax a budget-friendly option.
9. Drumheller, Alberta
Drumheller, also known as the "Dinosaur Capital of the World," is a paradise for dinosaur enthusiasts. The Royal Tyrrell Museum houses one of the world's largest displays of dinosaurs and offers interactive exhibits for kids. The town itself is dotted with dinosaur sculptures, and a climb up the World's Largest Dinosaur offers a fantastic view of the Badlands. Drumheller also offers affordable accommodation options such as motels and campgrounds.
10. Victoria, British Columbia
Victoria, the capital of British Columbia, offers a delightful blend of old-world charm and new-world experiences. Visit the world-renowned Butchart Gardens, known for its stunning floral displays. Explore the interactive exhibits at the Royal BC Museum, or take a leisurely walk along the scenic Inner Harbour. With its affordable public transportation and range of budget accommodations, Victoria is a great choice for a family vacation.
11. Winnipeg, Manitoba
Known as the "Heart of the Continent," Winnipeg is rich in history and culture. The Assiniboine Park Zoo, home to a variety of wildlife including polar bears, is a must-visit. The Canadian Museum for Human Rights offers thought-provoking exhibits, while the Lower Fort Garry National Historic Site provides a glimpse into the area's fur-trading past. With its affordable accommodations and efficient public transportation, Winnipeg offers great value for a family vacation.
These are just a glimpse of what these fantastic locations have to offer. Each city and park has its own unique charm and attractions that can cater to a variety of interests, ensuring every family member has an unforgettable experience.
Tips for Making Your Family Vacation More Affordable
Remember, the key to an affordable family vacation is to plan ahead. Consider travelling during the off-peak season to avail better rates. Using public transportation or renting bikes can also help save costs. Opt for accommodations with kitchen facilities so you can cook some meals. Also, don't forget to check for family discounts or package deals at attractions and accommodations.
Wrapping Up The Most Affordable Family Vacations In Canada
Canada, with its diverse landscapes, rich culture, and family-friendly destinations, is a wonderful choice for an affordable family vacation. Whether you're exploring the majestic Rockies in Alberta, experiencing the old-world charm of Quebec City, or basking in the coastal beauty of Nova Scotia, Canada offers unforgettable experiences for families on a budget.
So why wait? Start planning your affordable family vacation in Canada today. We'd love to hear about your experiences and any tips you might have for other families. Remember, the joy of travel is not in the cost, but in the memories you create!