Canada, the second-largest country in the world, is a magnificent tapestry of breathtaking natural landscapes, diverse cultures, and rich history. Each of Canada's ten provinces and three territories offers a unique blend of attractions that cater to every traveller's tastes. Family vacations, in particular, provide an opportunity not only to relax and unwind but also to create unforgettable memories and strengthen family bonds.
In this article, we will navigate through Canada's vast expanse, uncovering the top 25 family vacation destinations that promise exciting adventures, educational experiences, and fun-filled activities. From the rugged mountains of British Columbia and Alberta to the historic charm of Quebec and the maritime beauty of Atlantic Canada, we've got something for everyone. Pack your bags, and let's embark on a virtual journey through the Great White North!
If you'd like some budget-friendly suggestions, check out our list of affordable family vacation destinations in Canada.
Understanding Canada's Travel Regions
Before we start our exploration, let's familiarize ourselves with Canada's geographical division. Canada is typically divided into five main regions: Western Canada (British Columbia and the three Prairie Provinces), Central Canada (Ontario and Quebec), Atlantic Canada (New Brunswick, Prince Edward Island, Nova Scotia, and Newfoundland and Labrador), the North (Yukon, Northwest Territories, and Nunavut), and the Canadian Shield (a geological area extending across several provinces).
Understanding these regions is crucial for effective travel planning, as each region offers distinct attractions, climate conditions, and cultural experiences. For instance, Western Canada is known for its stunning mountains and outdoor activities, while Central Canada is home to bustling metropolises like Toronto and Montreal, rich in history and urban entertainment. Atlantic Canada offers spectacular coastlines and maritime culture, the North provides unique Arctic experiences, and the Canadian Shield boasts countless lakes and extensive boreal forests.
In this guide, we will primarily focus on the four most visited regions: British Columbia, Alberta, Ontario, Quebec, and Atlantic Canada. Each of these regions has a wealth of family-friendly vacation spots that are sure to make your Canadian escapade unforgettable. Let's start our tour on the Pacific coast, in the beautiful province of British Columbia!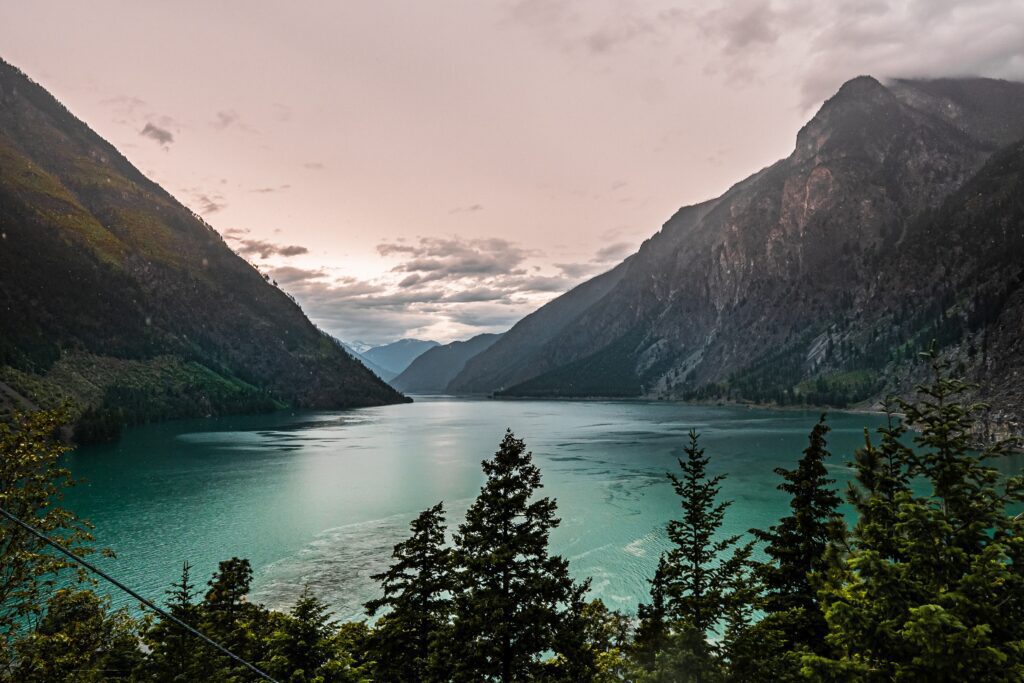 Top 5 Family Vacation Destinations in British Columbia
British Columbia (BC), with its awe-inspiring landscapes and vibrant cities, is a paradise for families seeking a memorable vacation. From the bustling city of Vancouver to the serene beauty of Tofino, here are the top five family vacation destinations in BC.
Vancouver – City Explorations and Outdoor Fun
Vancouver is the beating heart of BC, offering an exciting mix of city experiences and outdoor adventures. Nestled between mountains and the ocean, the city is a playground for all ages. Visit Stanley Park, a 1,000-acre park with a kid-friendly aquarium, several beaches, and a scenic seawall perfect for biking or walking. Wander through Granville Island Public Market for a taste of local delights and watch street performers that will keep your little ones entertained. Don't miss the Science World, a geodesic dome filled with interactive exhibits, fun for both kids and adults alike.
Whistler – Skiing and Mountain Biking
Just a two-hour drive from Vancouver, Whistler is a year-round resort town that's perfect for families who love the outdoors. Whistler and Blackcomb, the two mountains dominating the town, offer world-class skiing and snowboarding in winter, and mountain biking and hiking in summer. Visit the Squamish Lil'wat Cultural Centre to learn about the area's indigenous cultures, or take a thrilling ride on the Peak 2 Peak Gondola, which offers stunning panoramic views.
Victoria – Historical Sites and Marine Adventures
Victoria, the capital city of BC, offers a mix of British charm and Canadian hospitality. The city is known for its historic sites like the Craigdarroch Castle and the British Columbia Parliament Buildings. The Royal BC Museum is a must-visit, offering fascinating exhibits on natural and human history. For marine enthusiasts, a whale-watching tour offers an opportunity to see orcas, humpbacks, and minke whales in their natural habitat.
Tofino – Surfing and Beach Activities
Located on Vancouver Island's rugged west coast, Tofino is a haven for nature lovers. Famous for its long sandy beaches and excellent surfing conditions, this quaint town is perfect for a laid-back family vacation. Visit the Pacific Rim National Park Reserve for scenic hikes and wildlife spotting. Take a bear-watching tour or learn to surf with one of the local surf schools. Don't forget to enjoy a beachside bonfire, a Tofino tradition.
Kelowna – Lakeside Recreation and Wineries
Nestled in the heart of the Okanagan Valley, Kelowna offers a unique lakeside vacation experience. Families can enjoy swimming, boating, or paddleboarding on Okanagan Lake, or explore the numerous hiking and biking trails. Kids will love the Kangaroo Creek Farm, where they can interact with kangaroos and other animals. For the adults, Kelowna's world-renowned wineries offer wine-tasting tours, and many are family-friendly, offering activities for kids while parents sample the local vintages.
These five destinations offer just a glimpse of what British Columbia has to offer. From urban explorations to outdoor adventures, every family is sure to find something that matches their vacation dreams in this stunning province.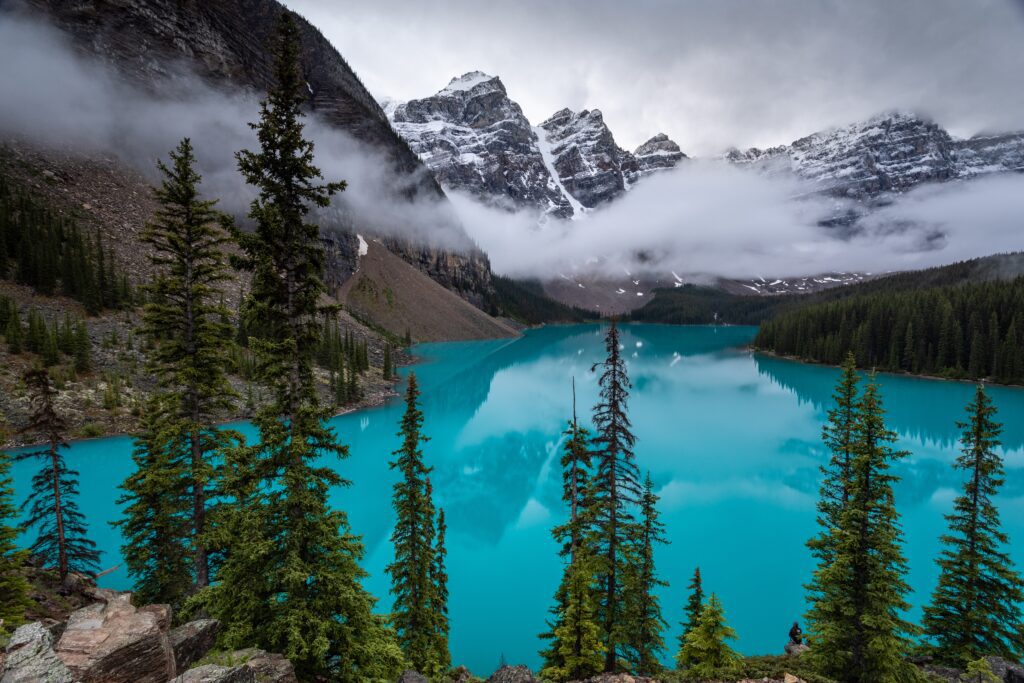 Top 5 Family Vacation Destinations in Alberta
Alberta, known for its rugged wilderness, pristine lakes, and majestic mountains, is a mecca for family vacations. Here are the top five family vacation spots in Alberta, each offering a unique blend of adventure and education.
Banff National Park – Hiking and Wildlife Watching
Banff National Park, Canada's first national park, is a natural wonderland. It's home to turquoise lakes, sweeping valleys, and the awe-inspiring Rocky Mountains. Hiking is a favourite family activity, with trails suitable for all ages and abilities. Lake Louise and Moraine Lake are must-visits, and a gondola ride up Sulphur Mountain provides panoramic views of the surrounding peaks. Keep an eye out for local wildlife, including elk, grizzly bears, and bighorn sheep.
Calgary – Urban Excitement and Calgary Zoo
Calgary, Alberta's largest city, offers a blend of urban and outdoor attractions. The Calgary Zoo, one of the largest in Canada, hosts over 900 animals, while the TELUS Spark Science Centre provides hands-on science exhibits that will keep children entertained for hours. The Calgary Tower, with its 360-degree observation deck, offers a bird's-eye view of the city. For history enthusiasts, the Heritage Park Historical Village, Canada's largest living history museum, is a must-visit.
Jasper National Park – Outdoor Adventures and Stargazing
Jasper National Park, the largest national park in the Canadian Rockies, offers outdoor adventures and incredible wildlife viewing opportunities. Hiking, white-water rafting, and horseback riding are popular family activities. A trip to Maligne Lake, the second largest glacial-fed lake in the world, and a cruise to Spirit Island is a must. After sundown, gaze at the stars in Jasper's Dark Sky Preserve, one of the world's largest accessible dark sky preserves.
Drumheller – Dinosaur Provincial Park and Royal Tyrrell Museum
Drumheller, known as the "Dinosaur Capital of the World," is a dream come true for any dinosaur-loving kid. The Royal Tyrrell Museum houses one of the largest displays of dinosaurs in the world. The nearby Dinosaur Provincial Park, a UNESCO World Heritage Site, offers guided tours where you can see real dinosaur fossils. The Drumheller Hoodoos, tall rock pillars shaped by millions of years of erosion, are also worth a visit.
Edmonton – Shopping at West Edmonton Mall and Fort Edmonton Park
Edmonton, Alberta's capital city, is full of family-friendly attractions. The West Edmonton Mall, North America's largest mall, features a water park, amusement park, ice rink, and even a sea lion show. Fort Edmonton Park, Canada's largest living history museum, offers a glimpse into the region's past, with historical buildings and costumed interpreters. For nature lovers, the Edmonton Valley Zoo and Elk Island National Park provide opportunities for wildlife viewing.
Each of these Alberta destinations offers diverse experiences, ensuring a memorable family vacation. Whether it's marvelling at natural wonders or stepping back in time, Alberta is sure to capture the hearts of families of all shapes and sizes.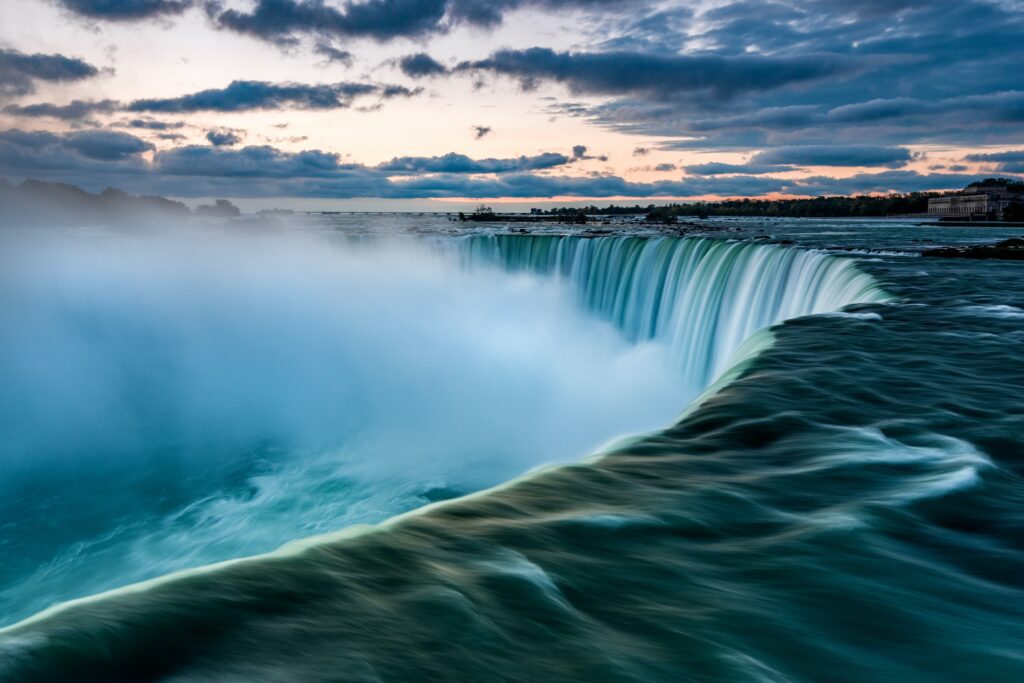 Top 5 Family Vacation Destinations in Ontario
Ontario, the most populous province in Canada, is a treasure trove of diverse attractions. It offers vibrant cities, picturesque landscapes, and activities that appeal to both kids and adults. Here are the top five family vacation destinations in Ontario.
Toronto – CN Tower and Ripley's Aquarium (200 words)
Toronto, Canada's largest city, is a bustling metropolis filled with family-friendly attractions. Start your trip with a visit to the iconic CN Tower, where you can enjoy panoramic views of the city from its observation deck or dare to walk on the glass floor. Next, head to Ripley's Aquarium of Canada, home to over 16,000 aquatic animals, and marvel at the underwater tunnel with a moving sidewalk. Kids will also love the Toronto Zoo and Ontario Science Centre, with their interactive exhibits.
Ottawa – Canadian History and Parliament Hill
Ottawa, Canada's capital, is brimming with historical and cultural attractions. A tour of the Parliament Buildings offers a glimpse into the country's political life, while the Changing of the Guard ceremony on Parliament Hill is a spectacle not to be missed. Visit the Canadian Museum of History and the Canadian War Museum to delve into the country's past. For outdoor fun, the Rideau Canal offers boating in the summer and turns into the world's largest skating rink in winter.
Niagara Falls – Waterfalls and Butterfly Conservatory
Niagara Falls, one of the world's most famous natural wonders, is a must-visit. The sight of the thunderous falls is awe-inspiring, and the Hornblower Niagara Cruise offers an up-close experience. Visit the Butterfly Conservatory, where over 2,000 tropical butterflies fly freely, or explore Clifton Hill, a street full of fun attractions like a Ferris wheel, wax museums, and mini-golf. Don't miss the Niagara Parks Botanical Gardens for a tranquil escape.
Sudbury – Science North and Dynamic Earth
Sudbury, located in Northern Ontario, is a hub for science and nature. The city's top attraction is Science North, an interactive science museum housed in a unique snowflake-shaped building. Just a short drive away, Dynamic Earth offers a deep dive into geology and mining history, complete with an underground tour. Visit the Lake Laurentian Conservation Area for hiking, bird watching, and peaceful nature walks.
Thousand Islands – Cruising and Castle Tours
The Thousand Islands region, straddling the Canada-U.S. border in the Saint Lawrence River, offers an unforgettable family vacation. Take a boat tour to explore the picturesque islands, many of which boast unique homes and cottages. Visit Boldt Castle and Singer Castle, both located on the U.S. side, for a glimpse of early 20th-century luxury. For outdoor enthusiasts, the Thousand Islands National Park offers camping, hiking, and wildlife spotting.
From the urban excitement of Toronto and Ottawa to the natural beauty of Niagara Falls and the Thousand Islands, Ontario offers an array of experiences that cater to all family members. Whether you're a history buff, a nature lover, or an adventure seeker, you're sure to find something to enjoy in this vibrant province.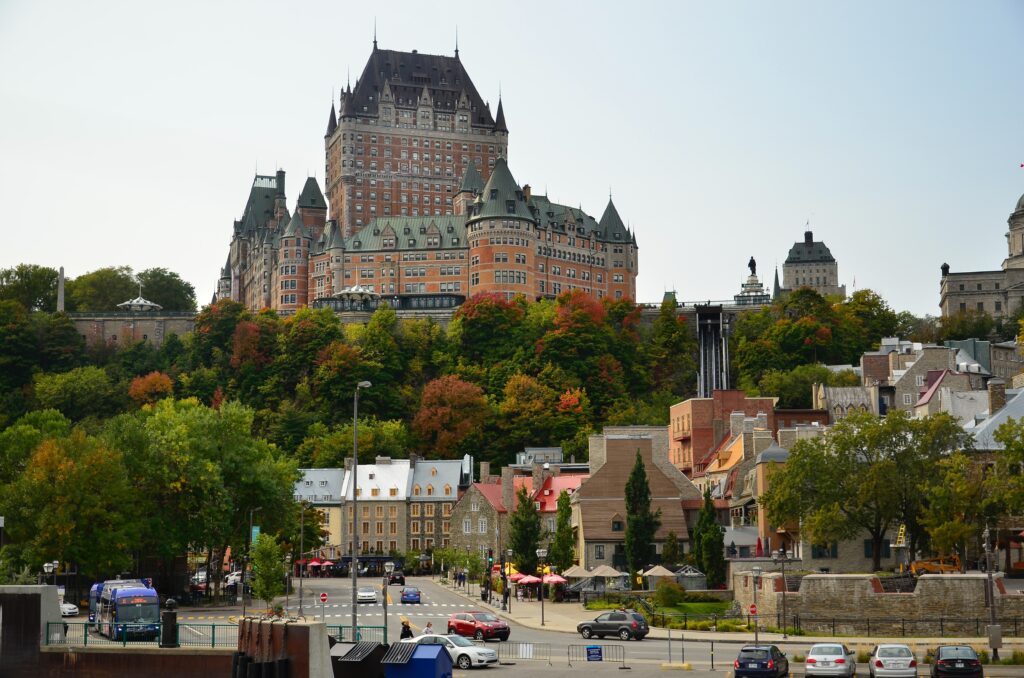 Top 5 Family Vacation Destinations in Quebec
Quebec, with its unique blend of North American modernity and European charm, offers a variety of family-friendly destinations. Here are the top five places to visit in Quebec for a memorable family vacation.
Montreal – Old Montreal and Biodome
Montreal, Quebec's largest city, is a fusion of old-world charm and modern dynamism. Explore Old Montreal's cobblestone streets, where historic buildings house quaint shops and restaurants. Visit the Notre Dame Basilica, renowned for its stunning interiors. The Montreal Biodome, an indoor nature exhibit featuring four distinct ecosystems, is a hit with kids. Don't miss the Montreal Science Centre, with its interactive exhibits and IMAX theatre.
Quebec City – Historic Sites and Winter Carnival
Quebec City, one of North America's oldest cities, offers a peek into Canada's colonial past. Walk along the fortified walls of Old Quebec, a UNESCO World Heritage Site, and visit the iconic Château Frontenac. The Plains of Abraham is a great place to learn about the city's military history. If you visit in winter, the Quebec Winter Carnival, with its ice sculptures, parades, and snow slides, is a must-see.
Mont Tremblant – Outdoor Activities and Skiing
Mont Tremblant is a year-round outdoor paradise. In winter, the mountain offers excellent skiing and snowboarding. In summer, you can enjoy hiking, mountain biking, and golf. The Pedestrian Village at the base of the mountain offers shopping, dining, and entertainment. Kids will love the Aquaclub La Source, with its indoor and outdoor pools, and the tree-to-tree adventure course at Ziptrek Ecotours.
Gatineau – Canadian Museum of History and Gatineau Park
Gatineau, located across the river from Ottawa, is home to the Canadian Museum of History, Canada's most visited museum. The museum's Children's Museum and IMAX theatre are popular with families. Gatineau Park, with its hiking trails and beautiful lakes, is perfect for outdoor activities. In winter, the park's trails become a network for cross-country skiing.
Magdalen Islands – Beaches and Seal Watching
The Magdalen Islands, located in the Gulf of Saint Lawrence, offer a tranquil escape. The islands are known for their red sandstone cliffs, sandy beaches, and rolling hills. Activities include sea kayaking, windsurfing, and horseback riding. In winter, you can join a seal watching tour to see baby harp seals on the ice. Local artisans and the unique Acadian culture add to the islands' charm.
These five destinations showcase Quebec's diverse offerings. Whether it's delving into history in Montreal and Quebec City, enjoying outdoor activities in Mont Tremblant and Gatineau, or relaxing in the Magdalen Islands, Quebec has something to ensure every family vacation is packed with unforgettable moments.
Top 5 Family Vacation Destinations in Atlantic Canada
Atlantic Canada, consisting of New Brunswick, Prince Edward Island, Nova Scotia, and Newfoundland and Labrador, is a region rich in maritime history and natural beauty. Here are the top five family vacation destinations in Atlantic Canada.
Halifax, Nova Scotia – Maritime History and Natural Beauty
Halifax, the capital of Nova Scotia, is a city steeped in history. Visit the Maritime Museum of the Atlantic to learn about the city's maritime heritage, including the Titanic disaster. The Halifax Citadel National Historic Site offers historical reenactments and a great view of the city. Don't miss the chance to stroll along the picturesque waterfront and enjoy local delicacies. A short drive from the city, you'll find Peggy's Cove, home to the iconic Peggy's Point Lighthouse.
Bay of Fundy, New Brunswick – Tidal Phenomena and Fossil Discovery
The Bay of Fundy, famous for having the highest tides in the world, offers a unique natural spectacle. Visit Hopewell Rocks to see the incredible rock formations carved by the tides. Walk on the ocean floor at low tide and watch it transform into a 50ft deep bay at high tide. Kids will love the Fundy Geological Museum, where they can discover dinosaur fossils and learn about the area's geological history.
Prince Edward Island (PEI) – Beaches and Anne of Green Gables
PEI, Canada's smallest province, is a delight for families. Visit the Prince Edward Island National Park for its stunning beaches and sand dunes. Green Gables Heritage Place in Cavendish is a must for fans of the Anne of Green Gables novels, featuring the Green Gables house, a museum, and walking trails. Don't miss the chance to try PEI's famous mussels and lobster.
St. John's, Newfoundland and Labrador – Vibrant Culture and Wildlife Encounters
St. John's, the easternmost city in North America, is known for its colourful row houses and vibrant culture. Visit Signal Hill for a panoramic view of the city and the Atlantic Ocean. The Rooms, a cultural facility, offers exhibits on the region's history and culture. Boat tours provide opportunities to see puffins, icebergs, and even whales.
Cape Breton Island, Nova Scotia – Scenic Drives and Gaelic Culture
Cape Breton Island offers a blend of natural beauty and cultural experiences. Drive along the Cabot Trail, one of the world's most scenic drives, and enjoy breathtaking views of the highlands and the sea. Visit the Fortress of Louisbourg, a reconstructed 18th-century French fortified town. The Gaelic College in St. Ann's offers workshops on Gaelic culture, including music, dance, and craft.
These five destinations offer a taste of what Atlantic Canada has to offer. From exploring maritime history in Halifax, experiencing the world's highest tides in the Bay of Fundy, stepping into a beloved novel in PEI, immersing in the vibrant culture of St. John's, to enjoying the scenic beauty of Cape Breton Island, families will find a wealth of experiences in this charming region.
Wrapping Up Family Vacation Ideas In Canada
Canada, with its diverse landscapes and rich cultural heritage, offers countless family vacation destinations. Whether it's exploring urban attractions in cities like Toronto and Vancouver, marvelling at natural wonders in Banff and Niagara Falls, learning about history in Quebec City and Halifax, or enjoying outdoor activities in Whistler and Tofino, there's something for every family. So pack your bags, and prepare to create unforgettable memories on your next family vacation in Canada.