Canada, with its vibrant cities, vast landscapes, and rich cultural heritage, often tops the list of must-visit countries for many travellers. But the question many parents grapple with is, 'Is Canada good to visit with kids?' To answer in a nutshell – absolutely!
Canada, the second-largest country in the world, is incredibly family-friendly, boasting a diverse range of activities and experiences that cater to children and adults alike. From the breathtaking Rocky Mountains to the bustling streets of Toronto, there is no shortage of fun and educational experiences that are sure to create lasting family memories.
And if you have any friends planning to enter parenthood soon, please point them towards our best babymoon destinations in Canada.
Why Canada is the Perfect Family Vacation Spot
The allure of Canada as a family vacation destination lies in its diversity. It's a country where you can ski down powdery slopes, gaze at awe-inspiring waterfalls, explore ancient forests, and get up close and personal with a variety of wildlife – all in one trip!
Canada's national parks, such as the renowned Banff National Park or the historical Point Pelee National Park, offer stunning natural beauty and a plethora of outdoor activities. Hiking, canoeing, wildlife spotting, or simply marvelling at the panoramic vistas – these parks have something to offer for every age group.
Canada's cities are equally captivating for families. Toronto, for example, houses the Royal Ontario Museum, the Toronto Zoo, and the Ripley's Aquarium – all of which are bound to spark the curiosity and imagination of young minds. Similarly, Vancouver offers the Vancouver Aquarium, Stanley Park, and Science World, ensuring an exciting blend of nature, science, and adventure.
---
Keep track of your savings goal with our free printable PDF savings chart
---
Kid-Friendly Canadian Culture and Cuisine
A trip to Canada also offers an excellent opportunity to immerse your family in a multicultural environment. Events like the Calgary Stampede or the Winter Carnival in Quebec provide a fantastic introduction to Canadian traditions and history. Engaging in these festivities, your children won't just be spectators, but active participants in the cultural fabric of Canada.
Let's not forget about the Canadian culinary scene, which is as diverse as its landscape. From the iconic poutine and butter tarts to locally sourced seafood on the coasts, there's a variety of dishes to cater to the palates of adults and children alike.
Educational Opportunities Abound
Canada also excels in the educational opportunities it presents. The country's rich history, from its First Nations heritage to its colonial past, is reflected in numerous museums and heritage sites. Visit the Canadian Museum of History, the Art Gallery of Ontario, or the Halifax Citadel National Historic Site, and let your kids learn while having fun.
Safety and Accessibility in Canada
When travelling with kids, safety and accessibility are paramount. Canada, with its low crime rates and robust healthcare system, is considered one of the safest countries for tourists. Moreover, public transportation is efficient and widespread, and many attractions offer accessibility features, making navigation easy even with strollers or wheelchairs.
Canada's Embrace of Four Seasons
Lastly, Canada's distinct four seasons offer unique experiences throughout the year. Whether it's summer beach fun in Prince Edward Island, fall foliage viewing in Nova Scotia, winter sports in Alberta, or spring maple syrup tapping in Quebec, every season is a good season to visit Canada with kids.
In conclusion, Canada is more than just a good family holiday destination – it's a great one! Its blend of natural beauty, cultural diversity, exciting cities, and educational experiences, coupled with its safety and accessibility, make it an ideal location for a memorable family vacation. So, whether you're planning a short getaway or an extensive exploration, Canada should be high on your family's travel bucket list.
Planning Your Family Trip to Canada
When planning a family trip to Canada, consider the interests and energy levels of your children. Are they avid nature explorers, or do they prefer the hustle and bustle of city life? Do they enjoy historical sites or are they more inclined towards hands-on science centers? Canada offers it all, and a balanced itinerary can encompass a range of these experiences.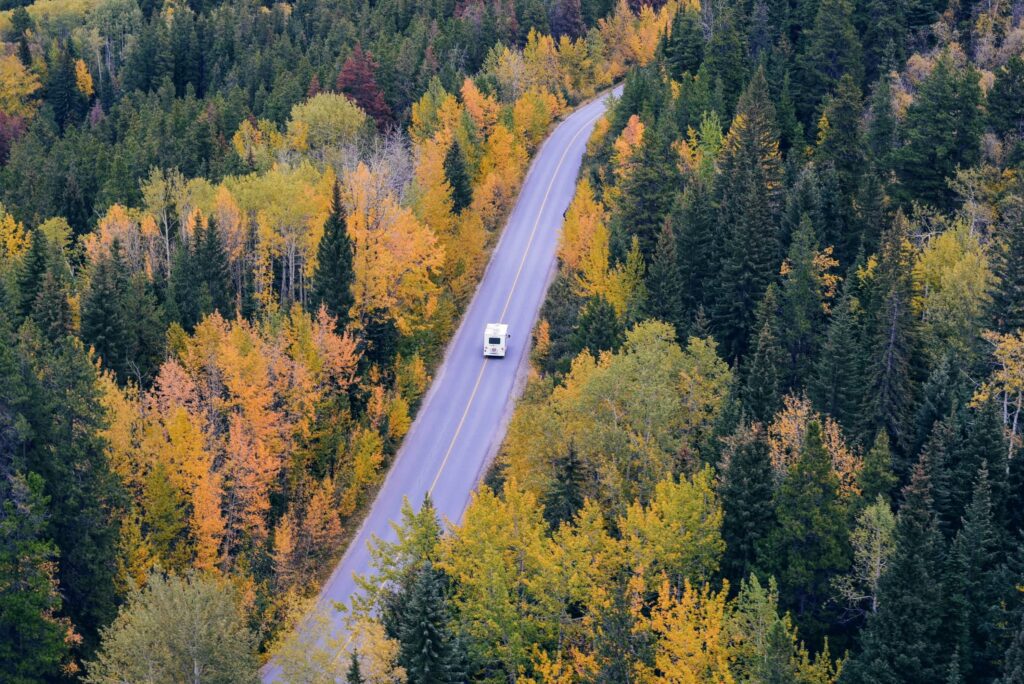 Wildlife Encounters
Canada's rich ecosystems provide numerous opportunities for wildlife encounters. For instance, the awe-inspiring Tofino in British Columbia offers whale watching tours, while Churchill in Manitoba is known as the 'Polar Bear Capital of the World.' And don't forget the unique spectacle of the Northern Lights, visible from the Yukon, Northwest Territories, and other northern regions.
Festivals and Events
Time your visit to coincide with one of Canada's family-friendly festivals or events. The Winterlude in Ottawa features ice skating and snow sculptures. In the summer, the Vancouver International Children's Festival is a treat for the young and the young at heart. These events provide entertainment for the whole family and a glimpse into Canada's vibrant community spirit.
Accommodation Choices
Canada offers a wide range of accommodation options to suit families of all sizes and budgets. From luxury hotels in cities to charming cottages in rural areas, from affordable bed and breakfasts to family-oriented resorts, you'll find a place to call your 'home away from home.' Some accommodations even offer kid-friendly amenities such as pools, game rooms, and babysitting services.
Adventure and Sports
For families that thrive on adventure, Canada doesn't disappoint. Skiing and snowboarding in Whistler, kayaking in the Bay of Fundy, or cycling around Prince Edward Island are just a few options. Lessons and equipment rentals are widely available, making these activities accessible even to beginners.
Shopping and Souvenirs
Remember to set aside time for shopping. Canadian cities offer a mix of international brands, local boutiques, and unique markets. The country is known for its maple syrup, Icewine, First Nations crafts, and the quintessentially Canadian Hudson's Bay blanket – perfect souvenirs to remind you of your Canadian adventure.
So is Canada Good To Visit With Kids?
Yes, Canada provides a family holiday experience like no other. Its mix of nature, culture, history, and adventure ensures a vacation that's educational, enjoyable, and exciting for kids and parents alike. So, pack your bags and get ready to create unforgettable family memories in the Great White North!
Before you come, don't forget to read up on your options for saying hello to us goofy Canadians.
Remember, every family's experience is unique, and while this guide provides a starting point, Canada's vastness offers endless possibilities. The country's welcoming spirit and diverse offerings make every visit unique, ensuring that Canada will be a family holiday destination you'll want to return to time and again.