We all know how planning a family vacation can feel like a mountainous task. Finding the right destination, planning an itinerary that keeps everyone engaged, and, not to forget, sourcing the perfect accommodation that feels like a home away from home. If you've found yourself in this boat, bobbing on a sea of endless choices and travel websites, allow me to introduce you to an excellent solution—VRBO.
Vacation Rentals By Owner (VRBO) can make your vacation planning smoother than a kiddo's charm at a candy store. By offering a wide range of vacation rental homes worldwide, VRBO allows you to experience your dream vacation right from a local's perspective. In this guide, we'll walk through everything you need to know about planning and booking your family vacation with VRBO.
Understanding VRBO
Before we start planning your best vacation yet, let's take a moment to understand what VRBO is and how it can level up your family getaway.
Started in 1995, VRBO has grown into a trusted online marketplace for homeowners to rent out their properties to vacationers. Unlike traditional hotel stays, VRBO opens up a universe of unique accommodations, from beachfront villas to treehouses, and from city center apartments to countryside farmhouses. It's like turning the entire globe into your potential home!
One of the unique benefits of VRBO for family vacations is the sheer variety of family-friendly amenities and experiences it offers. You can find homes with fully equipped kitchens, yards for the kids to play, or even properties with game rooms or a pool. Plus, with whole properties for your family, there's no need to squeeze everyone into a single hotel room.
VRBO also places a high premium on the safety and satisfaction of its users. They enforce strict policies to ensure each property is thoroughly cleaned and safe. Moreover, their Book with Confidence Guarantee provides payment protection against fraudulent listings and a worry-free rental experience.
In the next sections, we'll dive deeper into how to make the most of VRBO's offerings to plan and book the perfect family vacation. Get ready for a journey of discovery and happy vacation planning!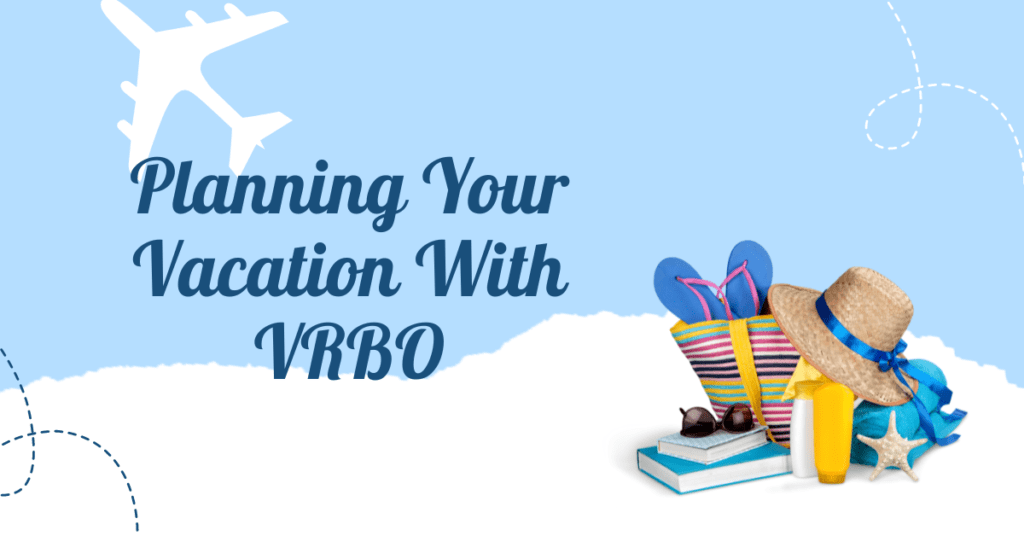 Planning Your Vacation With VRBO
Embarking on your vacation planning with VRBO is an exciting venture. The earlier you start planning, the smoother the process tends to be. And guess what? With VRBO at your side, you can plan like a pro!
Consider your family's interests. Is your clan a bunch of beach bums, or do you all have a knack for history and museums? Do you crave outdoor adventures, or does a cozy staycation sound more appealing? Make sure to involve everyone in the family, even the youngest members, to find out what they'd love to do. This way everyone has something to look forward to.
Next, take a look at your budget. VRBO offers options for every budget, from economical condos to luxurious mansions. Remember to factor in other expenses such as flights, food, transportation, and activities while setting your vacation budget.
Then, think about your travel dates. Flexibility can often help you find better deals, but I understand that work, school, and other commitments can make this tricky. Once you have your dates ready, it's time to dive into VRBO's platform.
VRBO's search and filter options are incredibly user-friendly. You can filter properties based on your destination, travel dates, budget, and even the amenities you desire, such as a swimming pool, pet-friendly options, or wheelchair accessibility. The platform also allows you to save your favourite properties to a list, which is a handy feature for comparing options and making a final decision.
Finally, remember to research the location of the property. Look into proximity to attractions, local eateries, grocery stores, and public transportation. Reading previous guests' reviews can also provide insightful information about the neighbourhood and nearby attractions.
Stay tuned for our next section, where we'll dive into choosing the perfect VRBO property for your family. It's like match-making, but for vacations!
Choosing the Perfect VRBO Property
Once you've narrowed down your destination and travel dates, it's time to play matchmaker between your family and the perfect VRBO property. Here are some tips to help you pick your ideal home away from home.
Every property listing on VRBO comes with a wealth of information designed to help you make an informed choice. Pay close attention to photos and descriptions provided by the property owner. This will give you a visual walkthrough of the space and an understanding of its features. From the layout of the rooms to the view from the balcony, these details matter in ensuring your family's comfort.
Next, consider your family-specific needs. Does anyone in your family have dietary restrictions requiring a fully-equipped kitchen for meal prep? Would a washer/dryer save you from packing excess clothing for your messy little ones? Perhaps you need a crib for the baby, or a game room to entertain the teens. Maybe being walking distance from a beach or an amusement park is high on your list. The beauty of VRBO is that you can find properties that cater to all these needs and more!
Reading guest reviews is like having a candid chat with someone who's been there and done that. It can reveal a lot about the property that may not be immediately apparent in the listing. Reviews can provide insights into how responsive and accommodating the host is, how accurate the listing details are, and even tips on what to do (or not to do) in the area.
Lastly, don't hesitate to contact the property owner if you have any questions or special requests. Whether it's about the property's accessibility features, check-in process, or their favourite local ice cream shop, most owners are more than happy to assist and make your stay memorable.
Choosing the perfect VRBO property can feel like a bit of a Goldilocks situation—finding the one that's "just right" for your family. But with these tips in your toolkit, you'll be well-equipped to find your perfect match! In the next section, we'll demystify the booking process, so stick around!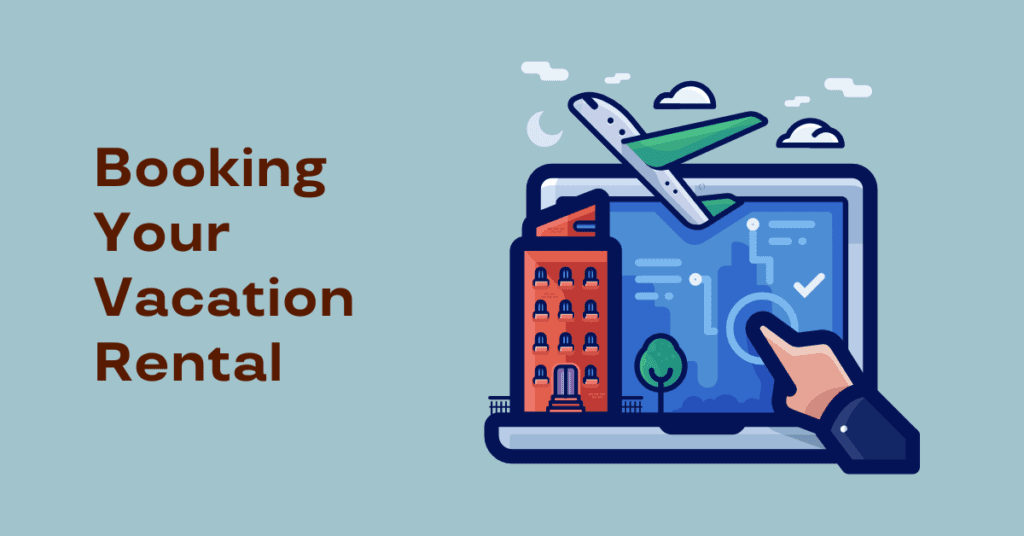 Booking Your Vacation Rental
With your dream vacation property in sight, it's time to secure it and make it official! VRBO's booking process is designed to be straightforward and user-friendly. However, as with anything new, it helps to have a step-by-step guide to walk you through the process. So, let's go!
1. Review and Confirm Details
Before you hit that 'book now' button, review the details of the property, including the total cost, which will include the rent, cleaning fee, and any additional service fees. Check the availability dates and ensure they align with your planned vacation.
2. Create or Log in to your VRBO account
If you're new to VRBO, you'll need to create an account. It's a quick process requiring your email and some basic information. If you already have an account, make sure to log in.
3. Fill in Guest Information
Provide your details, including your full name, age, address, and the number of guests. Do remember, the person making the booking must be over the age of 25 as per VRBO's policy.
4. Choose Your Payment Method
VRBO provides a variety of payment options including credit/debit cards and PayPal. Choose the one that suits you best.
5. Confirm Your Booking
Once you've entered your payment details, you can confirm your booking. You'll receive a confirmation email with all the details, including how and when to contact your host.
VRBO's cancellation policy varies by property, so make sure you read and understand it before you book. If you're booking well in advance or are concerned about potential trip disruptions, consider investing in travel insurance. VRBO partners with CSA Travel Protection to offer guests coverage for trip cancellation, delay, and interruption.
Remember, VRBO's Book with Confidence Guarantee means they have your back. They offer payment protection, 24/7 customer service, and rebooking assistance if the property is significantly misrepresented or you're denied access.
Making the Most of Your VRBO Stay
Hello, VRBO vacationers! Now that you've planned your trip and booked your dream property, it's time to pack your bags and jump into the adventure. But how do you ensure your VRBO stay is smooth and enjoyable? Let's explore together!
Communicate with Your Host
VRBO hosts are usually locals with a wealth of knowledge about the area. Don't hesitate to ask for their favourite local spots, be it a hidden beach, a family-friendly hiking trail, or the best ice cream parlor in town. Regular communication with your host before and during your stay can ensure a smooth experience. Plus, they're your first point of contact should anything need fixing or adjusting in the property.
Explore Local Amenities and Attractions
You chose your VRBO property for a reason, and part of that reason is the location. Ensure you explore local attractions and amenities. Whether it's a neighborhood park, a farmers market, a historic site, or a popular restaurant, you're in a position to live like a local for a while – take full advantage of it!
Handle Any Issues Promptly
Should you face any issues during your stay, reach out to your host directly and promptly. VRBO hosts are usually invested in making your stay comfortable and will often resolve issues quickly. If you're not able to reach your host, or if they aren't addressing your concern, VRBO's customer service is available around the clock to assist.
Respect Your Temporary Home
As the old saying goes, "Treat others' properties as you want others to treat yours." Be mindful of the property and the neighbours. Follow house rules, especially concerning noise levels, garbage disposal, and amenity usage. Remember, a well-respected guest often becomes a welcomed return guest!
Your VRBO stay is not just about the destination; it's also about enjoying your home away from home. It's about the shared family meals, the board games on the living room floor, the late-night storytelling, and the morning coffee on the balcony. These experiences weave into the tapestry of your family vacation, making it truly unique and unforgettable.
Conclusion
We've travelled a long way together in this guide. But the journey doesn't end here—it has just begun, because now, it's time for you to embark on your much-anticipated VRBO family vacation.
Remember, a well-planned vacation can eliminate a significant amount of stress and allow you to focus on what truly matters: creating beautiful memories with your loved ones. But also remember that it's the unexpected moments—the surprise ice cream stops, the impromptu beach sunsets, the laughter-filled game nights—that often make a trip truly special. So, plan, but leave some room for spontaneity too!
As parents, we often carry the world on our shoulders, trying to ensure everything is perfect for our family. But a vacation is a time to share the load, involve the entire family, and enjoy the process. From choosing the destination to picking the property, let this be a group adventure, a shared story in the making.
So, now you're armed with the knowledge and the confidence to plan and book your family vacation with VRBO. Go forth, explore, and let your family adventure begin. I can't wait to hear about your vacation stories! Remember, every journey starts with a single step—or in our case, a click on "book now." Happy traveling, my friends, and here's to a fantastic trip!