Table of Contents
You're on the hunt for the perfect car seat for your pickup truck for your little one and you've come to the right place! Picking the right car seat isn't just about comfort and style; it's also about ensuring your child's highest level of safety. Pickup trucks offer a unique set of challenges when it comes to installing car seats. This article will explore various options and guidelines to help you make the best decision.
We'll talk about the top choices for convertible car seats, ideal options for infants, and even some budget-friendly picks that don't compromise safety. And because every pickup truck is a little different, we'll also cover where to place the car seat, how to install it properly, and a whole lot more.
So whether you've got a Ford F-150 or a Dodge Ram 1500 – we're all friends here. Especially when we have to pick up the Chevy Silverado folks from the shop!
Types of Car Seats for Pickup Trucks
Choosing the right car seat starts with understanding the different types that are available. Each type has its own set of features designed to keep kids safe at various stages of growth. Here's a quick rundown of the types you're likely to encounter on your search for the perfect car seat for your pickup truck.
Infant Car Seats
These seats are designed specifically for newborns and infants, generally up to 2 years old. They're rear-facing seats that offer the best protection for a baby's developing head, neck, and spine. Some infant car seats come as part of a travel system, which means they can click into a stroller base as well—super convenient for on-the-go parents! However, keep in mind that you'll need to upgrade as your child grows, which might happen sooner than you think.
Convertible Car Seats
Convertible car seats are the Swiss Army knives of car seats. They can be used as rear-facing seats for infants and then converted to forward-facing seats as your child grows. Some even have a booster seat option for older kids. This versatility can make a convertible car seat a cost-effective choice in the long run. Plus, they often come with an array of features like multiple recline positions, adjustable headrests, and even cup holders for those all-important sippy cups.
Booster Seats
Once your child has outgrown the forward-facing car seat stage, usually around age 5 or when they reach a specific weight and height according to the manufacturer, it's time to move on to a booster seat. Booster seats elevate your child so that the truck's seat belt fits them properly—across the chest and lap, not the neck or stomach. There are high-back and backless options, and which one to choose often depends on the height of your truck's back seat and your child's comfort preferences.
Remember, the best type of car seat for your pickup truck isn't just the one that fits well; it's also the one that's appropriate for your child's age, weight, and developmental stage. So, think long-term but also focus on your child's current needs.
Best Convertible Car Seat for Pickup Trucks
If versatility is what you're after, convertible car seats are a fantastic option. These seats can adapt as your child grows, transitioning from a rear-facing position for infants to a forward-facing position for toddlers and beyond. Some even convert to booster seats for older kids. Sounds like a win-win, right? Now let's look at some top picks that are well-suited for your pickup truck.
Top Recommendations For Convertible Car Seats
Features: 10-position headrest, 6 recline positions, InRight LATCH system for easy installation
Pros: Extremely versatile, high-quality materials, easy to clean
Cons: On the pricier side, may take up more space in smaller cabins
Why it's Great for Pickup Trucks: Its robust safety features and ease of installation make it a solid choice for larger vehicles.
Features: ClickTight installation, 14-position harness, multiple recline angles
Pros: Easy to install, excellent safety ratings, comfortable padding
Cons: Bulkier design, not the lightest option
Why it's Great for Pickup Trucks: The ClickTight installation is almost foolproof, making it easier to ensure the seat is secured properly.
Features: EasyClick LATCH system, 5-point Infinite Slide harness, multiple recline positions
Pros: Affordable, easy to install, versatile
Cons: Larger footprint, may not be ideal for very small cabins
Why it's Great for Pickup Trucks: Its affordability and easy installation make it a good choice for parents who need a no-fuss, reliable option.
What Makes These Seats Suitable for Pickup Trucks
When choosing a convertible car seat for a pickup truck, it's not just about the safety features—though, of course, those are crucial. Here are some factors that make these seats particularly compatible with pickup trucks:
Ease of Installation: Pickup trucks often have unique seat designs and belts, so a car seat that's easy to install is a big plus.
Multiple Recline Positions: The angle of pickup truck seats can vary, so having multiple recline positions helps in finding the best fit.
Compact Design: While some pickup trucks have spacious cabins, others might be a bit tight, making a compact design beneficial.
Longevity: Pickup trucks are often long-term investments, so a car seat that can grow with your child will provide the most value in the long run.
So there you have it! These convertible car seats are not just highly rated; they also offer features that make them excellent choices for pickup truck owners. Choose the one that best fits your needs and your vehicle, and you'll be setting the stage for many safe and comfortable journeys ahead.
Best Infant Car Seat for Pickup Trucks
When you have an infant, their safety and comfort become the center of your world, especially when you're on the road. Infant car seats are designed to give the littlest passengers the highest level of protection. These seats are exclusively rear-facing, as that's the safest position for babies. Now, let's get into some top-notch options that are particularly well-suited for pickup trucks.
Top Recommendations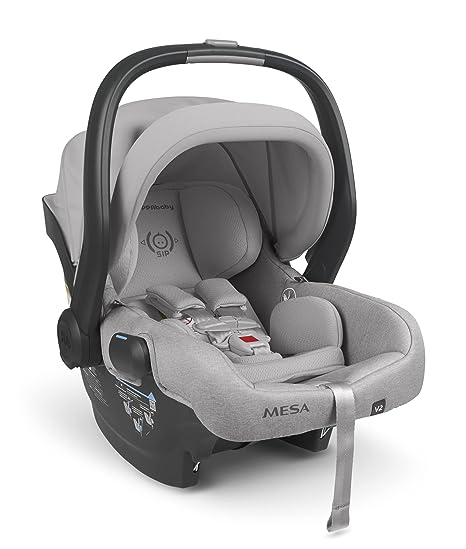 Features: No-rethread harness, SMARTSecure system for quick installation, chemical-free fabrics
Pros: Extremely easy to install, high safety ratings, eco-friendly materials
Cons: Higher price point, not the lightest model
Why It's Great for Infants: The chemical-free fabrics and padded insert offer a cozy, safe space for newborns. The MESA V2 also directly attaches to the UPPAbaby Vista and Cruz strollers without adapters.
Features: Quick Connect Compatible, LATCH-equipped base, rotating canopy
Pros: Affordable, easy to install, good for taller babies
Cons: Heavier than some other models, less padding
Why It's Great for Infants: The multiple recline options make it versatile enough to fit various baby sizes comfortably. Also compatible with the Graco Click Connect system – the SnugRidge will easily connect with Graco's Quick Connect strollers as well.
Features: High-strength steel reinforced base, SafeCenter LATCH for simple installation, 2 layers of side impact protection
Pros: Sturdy construction, excellent safety features, relatively lightweight
Cons: Not as much padding as other models
Why It's Great for Infants: Its safety features are top-notch, ensuring your infant is well-protected. The B-Safe Gen2 is compatible with all Britax Single Strollers using the built-in adapters and is compatible with BOB Single and Duallie strollers with adapters that are sold separately.
How These Options Cater to Infants Specifically
The seats we've picked out have a few things in common that make them fantastic for infants:
Rear-Facing Design: All of them are rear-facing, which is the safest position for infants.
Infant Inserts: Many come with removable padded inserts to give extra support to newborns and smaller babies.
Safety: Each model offers robust safety features like side-impact protection, multiple harness positions, and sturdy frames to keep your little one as safe as possible.
Ease of Use: Given that you'll be moving the car seat frequently for an infant, features like easy installation and lightweight can be lifesavers.
Choosing the right infant car seat for your pickup truck can feel overwhelming, but armed with this information, you're well on your way to making a choice that ensures both safety and comfort for your most precious cargo.
Best Booster Seats for Pickup Trucks
Once your child has outgrown their forward-facing car seat, the next step in their car safety journey is the booster seat. Booster seats are designed to elevate your child so that the seat belt fits correctly over their shoulder and lap. This ensures optimal safety, especially in larger vehicles like pickup trucks. Let's take a look at some top booster seat options that offer both safety and convenience for pickup truck owners.
Top Recommendations
Features: Three layers of side impact protection, SecureGuard belt-positioning clip, color-coded belt guides
Pros: Exceptional safety features, comfortable, easy to install
Cons: On the pricier side, bulkier design
Why It's Great for Pickup Trucks: The SecureGuard clip helps ensure the seat belt is properly positioned, which is essential in taller vehicles like trucks.
Features: High-back and backless modes, multi-layer headrest, hideaway cup holders
Pros: Versatile design, affordable, lightweight
Cons: Less padding than some models, cup holders may be flimsy
Why It's Great for Pickup Trucks: The high-back mode is particularly good for taller seats in trucks, and the option to go backless adds to its longevity.
Features: 4D Total Adjust Technology, Rigid LATCH connectors, aluminum-reinforced backrest
Pros: Highly adjustable, sturdy construction, and elegant design
Cons: High price point and may be too wide for some truck back seats
Why It's Great for Pickup Trucks: The rigid LATCH connectors offer extra stability, which can be beneficial in the elevated seating position of a truck.
How These Booster Seats Cater to Pickup Truck Conditions
Here are some common factors that make these booster seats highly compatible with pickup trucks:
Belt-Positioning Features: Many of these models come with features to help correctly position the seat belt, which is particularly important in the elevated seats of pickup trucks.
Adjustable Heights: Booster seats with multiple height positions can better adapt to the unique seat dimensions in trucks.
Ease of Installation and Removal: Since pickup trucks are often used for various purposes, a booster seat that's easy to install or remove can be a huge advantage.
Whether you're going for short drives around town or embarking on a family road trip, choosing the right booster seat for your pickup truck will ensure your child remains safe and comfortable throughout the journey.
Best Budget Car Seat for Pickup Trucks
We all want the best for our kids, but sometimes the budget can be a constraining factor. Luckily, "budget-friendly" doesn't have to mean compromising on safety or convenience. There are car seats out there that offer excellent features and safety standards without breaking the bank. Let's explore some wallet-friendly car seat options that are well-suited for your pickup truck.
Top 3 Budget Car Seat Recommendations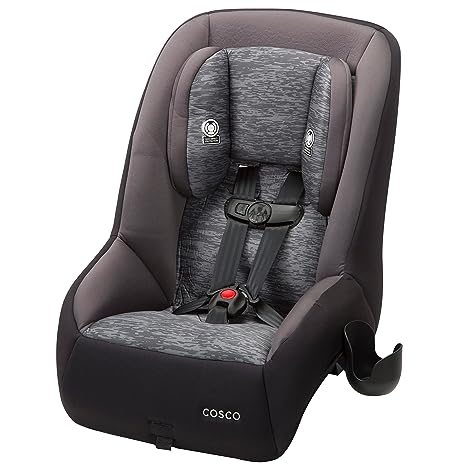 Features: Rear-facing and forward-facing modes, five-point safety harness, easy to clean
Pros: Extremely affordable, lightweight, FAA-approved for air travel
Cons: Less padding, fewer recline positions
Why It's Great for Pickup Trucks: Its compact size makes it a good fit for smaller truck cabs, and its lightweight design makes it easy to transfer between vehicles.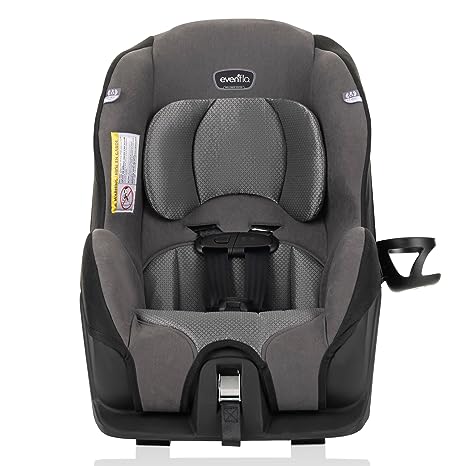 Features: Multiple shoulder harness positions, upfront harness adjustment, side impact tested
Pros: Budget-friendly, meets all federal safety standards, easy to install
Cons: Limited extra features, less comfortable for long trips
Why It's Great for Pickup Trucks: Its straightforward installation and compact size make it suitable for trucks with more limited space.
Features: 8-position adjustable headrest, Simply Safe Adjust Harness System, meets or exceeds US standard FMVSS 213
Pros: Affordable, easy to adjust, high safety standards
Cons: Bulky, may not fit well in very small cabs
Why It's Great for Pickup Trucks: Despite its larger size, its robust safety features and ease of adjustment make it a strong budget option for larger truck cabs.
Comparison of Features and Safety Standards Within Budget Options
When you're looking for a budget car seat, there are several key factors to consider:
Safety Standards: All of the recommended options meet or exceed federal safety standards. That's the non-negotiable part; your child's safety is paramount.
Comfort: Budget options may have less padding and fewer comfort features like multiple recline positions. Among our picks, the Graco Contender 65 offers a bit more comfort than the other two.
Ease of Installation: Budget-friendly seats often offer fewer installation aids like bubble level indicators or one-click LATCH systems. However, the Evenflo Tribute LX and Cosco Scenera Next are relatively straightforward to install.
Versatility: If you're looking for a seat that will last through multiple growth phases, consider a convertible option like the Cosco Scenera Next or Graco Contender 65, which can transition from rear-facing to forward-facing.
Finding a budget-friendly car seat doesn't mean you have to sacrifice the essentials. With careful consideration, you can find an option that provides safety and convenience without causing financial strain.
Where Is the Best Place to Put a Car Seat in a Pickup Truck
One of the first questions that comes to mind after purchasing a car seat is, "Where should I install it?" In a pickup truck, this question becomes even more pertinent due to the unique cabin structure and limited space. Let's address where exactly the car seat should go in your pickup for optimal safety and convenience.
Ideal Seat Placement Within the Cab
The safest place for a car seat in any vehicle, including pickup trucks, is typically the back seat. The center position is often recommended because it is the furthest from any point of impact in a collision. However, not all pickup trucks have a back seat or, if they do, the center position may not have the LATCH system for secure car seat installation.
In cases where the center position isn't feasible or safe, the next best option is the passenger side of the back seat. This allows the driver to easily glance back and check on the child without taking their eyes too far off the road.
Unique Challenges Pickup Trucks Might Present
Limited Space: Pickup trucks are often limited in terms of back seat space, especially in extended or crew cab configurations. This can make it challenging to install larger car seats or to fit multiple seats next to each other.
Seat Belt Configuration: Some older pickup models have lap-only belts in the back seat or even in the center position. These are not suitable for car seat installation, which requires a lap-and-shoulder belt or LATCH system.
Elevated Seating Position: Pickup trucks usually have a higher seating position compared to regular cars, which could potentially affect the angle at which the car seat sits. Some car seats come with angle adjusters to help with this issue.
Accessibility: The higher profile of pickup trucks can make it more difficult to lift a child into and out of the car seat, especially for parents who are shorter or have back issues. Ensure you're comfortable with the routine of placing your child in and out of the seat before settling on a particular installation spot.
In summary, while the back seat center position is generally the safest spot for a car seat, the specific conditions inside your pickup may necessitate adjustments. Always check your vehicle's manual and your car seat's manual for specific guidelines, and consult with a certified car seat installation expert to confirm you've made the safest choice.
Can You Put a Carseat in the Backseat of a Truck?
Ah, the backseat question: it's on the minds of many parents who own pickup trucks. The answer is yes, you usually can install a car seat in the back seat of a pickup truck, but there are some caveats you'll want to keep in mind.
Exploring the Feasibility and Safety of Backseat Placement in Pickup Trucks
The backseat is usually the safest place to install a car seat in any vehicle, including pickup trucks. However, some pickups have unique seat configurations or smaller cab sizes that may present challenges:
Seat Belts: Not all backseats in pickup trucks have a three-point (lap and shoulder) seat belt system, which is the safest and most secure way to install a car seat. Check to make sure your truck's backseat has this option.
Space: Depending on the size of the car seat and the size of your truck's back seat, space can be an issue. Measure the dimensions before buying a car seat to ensure a proper fit.
Mention any Model-Specific Limitations
Some truck models have very small back seats that may not accommodate larger car seats. Also, if you have a regular cab pickup (a two-door model with no back seats), you'll need to consider alternative solutions. Always consult both your vehicle's owner's manual and the car seat's instruction manual for specific limitations or advice.
Can a Car Seat Go in a Pickup Truck?
The overarching answer is yes, you can generally put a car seat in a pickup truck. However, the devil is in the details, and you'll need to consider a few factors to ensure safe installation and use.
General Guidelines on Compatibility between Car Seats and Pickup Trucks
Consult Manuals: Always read the owner's manual for both your pickup and the car seat. They often contain model-specific information about car seat installation.
Look for LATCH System: The LATCH (Lower Anchors and Tethers for Children) system is a standard feature in most modern vehicles and car seats. It provides an extra level of security.
Check Seat Angles: Pickup trucks often have bench seats, which can be too flat or too sloped for a car seat to fit properly. Make sure the car seat you choose has an adjustable base or an angle adjuster to help it fit more securely.
What to Look for in Terms of Safety Features and Seat Design
Side-Impact Protection: Trucks are higher off the ground, and a car seat with good side-impact protection is particularly important in such vehicles.
Five-Point Harness: A car seat with a five-point harness offers the most security and is considered the gold standard in car seat safety.
Ease of Installation: Some car seats have easy-install features like bubble level indicators, one-click LATCH systems, or color-coded installation paths. These can make the installation process easier and more foolproof.
Remember, the most important factor in choosing a car seat for your pickup truck—or any vehicle—is safety. So, take the time to find a car seat that fits both your child and your truck well, and always adhere to installation guidelines.
How to Pick the Best Car Seat for a Pickup Truck
Choosing the right car seat for your pickup truck is a significant decision that involves several factors. Your child's safety and comfort are paramount, but you'll also want to consider how the seat fits into your specific vehicle. Let's walk through some factors to consider and a handy checklist to guide your selection process.
Things to Consider
Size: Given that pickup trucks can have limited backseat space, size is a key factor. Measure your back seat area and compare it to the dimensions of the car seat you're interested in.
Safety Ratings: Always check the safety ratings from both government agencies and consumer groups. While all car seats must meet federal safety standards, some go above and beyond with additional features and higher test scores.
Compatibility: Not all car seats work well in all types of vehicles. Read both your vehicle's manual and the car seat's manual to ensure they are compatible. Look for any model-specific guidelines that might affect installation or usage.
Longevity: Consider how long you'll be able to use the car seat. Convertible car seats, which can switch from rear-facing to forward-facing, offer more longevity but might be bulkier.
Ease of Use: Check how easy it is to adjust straps, switch modes, or remove the seat cover for washing. A seat that's user-friendly can save you a lot of time and frustration.
Checklist for Selecting the Best Car Seat
Confirm the Type of Car Seat Needed: Infant, convertible, or booster, depending on your child's age, weight, and height.
Measure Your Backseat: Make sure the car seat dimensions fit within the available space in your pickup truck.
Check Safety Ratings: Look for reputable sources that provide safety testing results and reviews.
Read Manuals for Compatibility: Make sure both your vehicle's manual and the car seat's manual confirm they are compatible.
Examine Installation Options: Check if your truck has a LATCH system or if you'll need to use seat belts for installation.
Check for Extra Safety Features: Features like side-impact protection, a five-point harness, and an adjustable recline can offer additional peace of mind.
Consider Longevity: If you're looking for a long-term investment, see if the car seat can grow with your child.
Test the Install: If possible, install the car seat in your truck before purchasing, or make sure there's a good return policy just in case it doesn't fit as expected.
By considering these factors and following the checklist, you'll be well-equipped to make an informed decision. The ideal car seat for your pickup truck will not only fit well within the vehicle but also offer the best protection and comfort for your precious cargo.
What Type of Car Seat Is Best for a Pickup Truck?
When you're trying to figure out what type of car seat is best for a pickup truck, there are a few options to consider: infant seats, convertible seats, and booster seats. Each has its own advantages and drawbacks, but the best type for you depends on a few specific factors.
Discussing the Type That Generally Suits a Pickup Truck Most
Infant Seats: These are typically rear-facing and ideal for newborns and young babies. They are generally smaller and might fit more easily into the backseat of a smaller pickup. However, your child will outgrow this seat relatively quickly.
Convertible Seats: These can transition from rear-facing to forward-facing and even to a booster seat in some models. They offer longevity but can be bulkier, so you'll need to consider the size of your backseat.
Booster Seats: These are for older children who have outgrown their forward-facing seats but are still too small to safely use the adult seat belt alone. Booster seats are generally more compact and easier to fit into tighter spaces.
Special Considerations for Pickups such as Seat Size, Cabin Space, etc.
Pickup trucks often have unique cabin configurations, which means the size of the car seat is crucial. Some pickups have extended cabs with limited backseat space, while others offer crew cabs with more room. Always measure the space you have available before making a decision.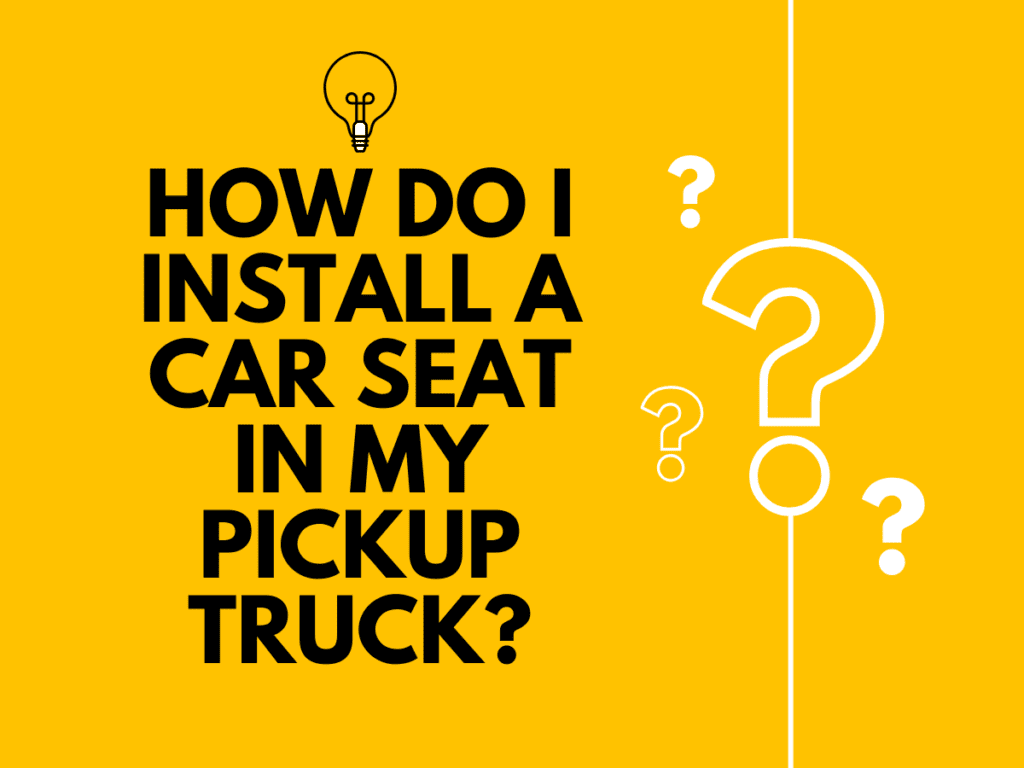 How Do I Install a Car Seat in My Pickup Truck?
Installing a car seat in a pickup truck is much the same as in any other vehicle, but there can be some unique challenges. Here are some step-by-step guidelines and tips to help you through the process.
Step-by-Step Guide or Tips on Installing a Car Seat Safely
Consult Your Manuals: Before you even start, consult both the car seat's instruction manual and your vehicle's manual for specific installation guidelines.
Choose the Right Location: Decide where in the back seat the car seat will be safest and fit best.
Check the Angle: Make sure the car seat will be at the right angle. Some seats come with angle indicators or adjusters.
Use LATCH or Seat Belt: Secure the car seat using either the LATCH system or the vehicle's seat belt, following all guidelines in the manuals.
Check for Tightness: The car seat should not move more than an inch side-to-side or front-to-back when you give it a firm shake at the belt path.
Attach the Tether: If installing a forward-facing seat, don't forget to attach the top tether.
Do a Final Check: Double-check all your work to ensure everything is as secure as possible.
Potential Need for Additional Equipment or Adjustments
You may find you need angle adjusters or seat belt extenders to securely fit the car seat into your specific model of pickup truck. Always ensure these are compatible with your specific car seat and vehicle.
Can Children in Car Seats Ride in the Front Seat of a Pickup Truck?
When considering where to place a car seat in a pickup truck, the back seat is always the safest choice. However, some might wonder about the front seat. It is crucial to consult local transportation laws for specific guidance on this matter. Regulations vary by province, state, and country, and it's essential to be aware of what's legal and safe in your area. It is strongly advised against placing a car seat in a seat with an airbag, as it can cause severe injury to the child in the event of an accident. Always refer to the guidelines and laws that apply to your specific situation.
Additional Tips and Considerations
When it comes to car seats, your job isn't done after you've made the purchase and completed the installation. Maintaining the seat and knowing when it's time for an upgrade are also critical aspects of ensuring your child's safety.
Maintenance Tips for Car Seats
Regular Checks: Periodically inspect the car seat for wear and tear, particularly on the harness, buckles, and padding.
Cleaning: Refer to the car seat's manual for cleaning guidelines. Most covers are removable and machine-washable, but it's always best to double-check.
When to Upgrade to a New Car Seat Type as the Child Grows
Weight and Height: Each car seat type has specific weight and height limits. Make sure to upgrade when your child outgrows these.
Age: Although weight and height are the primary factors, age can also be a guide for when it's time to switch types of seats.
Special Features like Cup Holders, Storage, etc.
Some car seats come with convenient features like cup holders or storage pockets. While these aren't critical for safety, they can make journeys more enjoyable for both parent and child.
Final Thoughts On The Best Car Seats For Pickup Trucks
Picking the best car seat for your pickup truck is a vital task that combines consideration of size, safety, and features. In terms of the best choices for each category, convertible car seats offer the most longevity, infant car seats provide the safest option for newborns, and budget-friendly options are available without compromising safety. Above all, the safety of your child is paramount, so always adhere to installation guidelines and maintenance practices to ensure your little one is as secure as possible while on the road.