Table of Contents
We all know the holiday season is a magical time, especially for our little ones. But let's be honest, the toy clutter can get a bit overwhelming, can't it? If you're looking to switch things up this Christmas and give your 1-year-old something other than the usual toy, you're in the right place. In this article, we're going to explore some fantastic alternatives that are both meaningful and exciting.
For example, how about considering a personalized storybook as a gift? It's a wonderful way to introduce the joy of reading early on, and it's a keepsake they'll treasure forever. Now, let's get into some more fabulous non-toy gift ideas for your 1-year-old!
What Can I Give Instead of Toys at Christmas?
The Problem with Too Many Toys
While toys are great for play and development, an excess can lead to a cluttered home and even a cluttered mind for your little one. Research shows that children can become overwhelmed when presented with too many choices, which can actually hinder their creative play. Plus, let's not forget how quickly they lose interest in new toys, leaving you with the task of finding a new home for them.
Benefits of Non-Toy Gifts
Non-toy gifts often offer longer-lasting engagement. They can also be more educational and enriching in ways that toys sometimes aren't. Non-toy gifts can also encourage your child to develop new skills, hobbies, or interests that toys might not be able to provide.
Types of Non-Toy Gifts
Now that we've covered the why, let's talk about the what. Non-toy gifts can generally be categorized into three types: educational, practical, and experiential.
Educational Gifts: These are gifts that stimulate the mind and encourage learning. Think along the lines of interactive books, language-learning materials, or even a small aquarium to teach them about marine life.
Practical Gifts: These are items your child will use regularly. How about a cute set of utensils that are just their size? Or perhaps a personalized towel set for bath time? Practical doesn't have to mean boring!
Experiential Gifts: These are gifts that offer experiences rather than material items. This could be a day at the zoo, a cooking class, or a subscription to a children's magazine. The possibilities are endless and the memories created are priceless.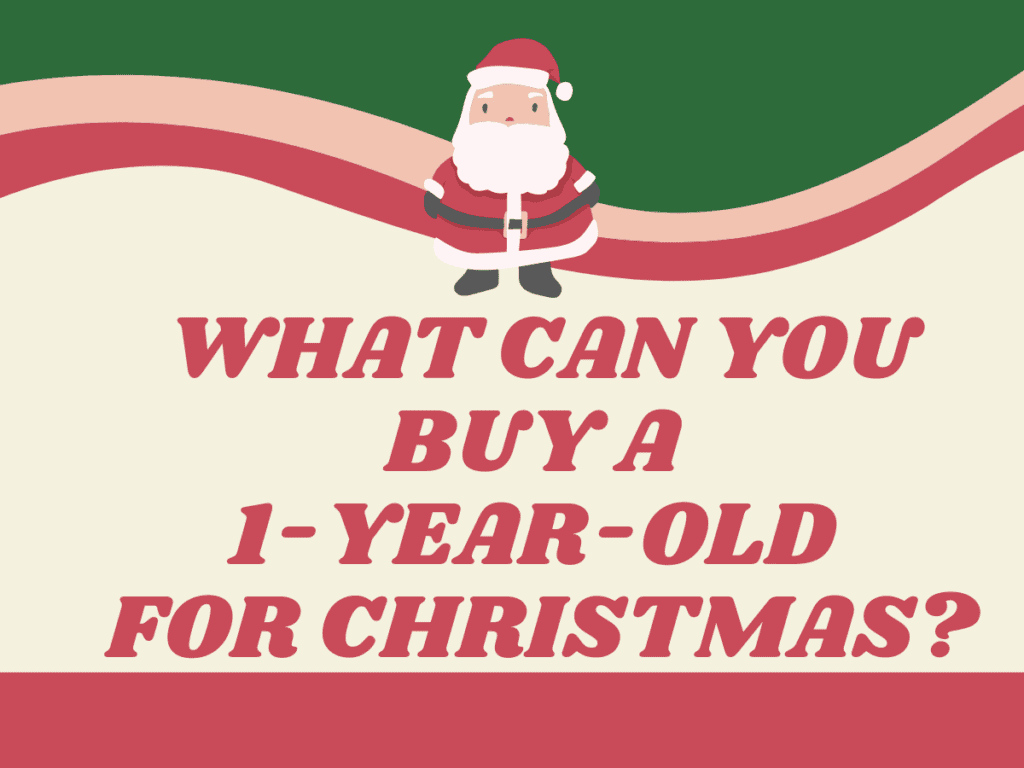 What Can You Buy a 1-Year-Old for Christmas?
Things to Consider
When shopping for a 1-year-old, there are a few key factors you'll want to keep in mind.
Safety: This is the big one. Always check for small parts, sharp edges, or any other potential hazards. Make sure the gift is age-appropriate and meets all safety standards.
Age Appropriateness: While it might be tempting to buy something they'll "grow into," it's best to choose something that's suitable for their current developmental stage. This ensures they'll get immediate enjoyment and benefit from the gift.
Longevity: Ideally, you'll want to choose a gift that has some staying power. Whether it's a practical item they'll use every day or an educational one that they can engage with over time, longevity is key.
Parental Involvement: Some gifts may require adult supervision or assistance. Make sure to consider how hands-on the parents will need to be for the child to enjoy the gift.
General Categories of Non-Toy Gifts
Alright, now that we've got the basics down, let's look at some general categories of non-toy gifts that could be a big hit with your 1-year-old.
Clothing and Accessories: Think beyond the basic onesies. How about a cute hat they can wear all winter or a stylish backpack for daycare?
Books: You can never go wrong with a good book. Whether it's a classic children's story or a personalized book where your child is the hero, books are always a hit and can allow for bonding time between you and your baby when you're reading to them.
Home Items: Small furniture like a personalized step stool or a fun lamp for their room can make for delightful gifts.
Art Supplies: While they're a bit young for complex crafts, simple art supplies like washable crayons or finger paints can provide hours of creative fun.
Experiences: Memberships to children's museums, tickets to a puppet show, or a day at a petting zoo can offer enriching experiences.
Educational Materials: Simple puzzles, beginner's musical instruments, or interactive wall charts for learning numbers and letters.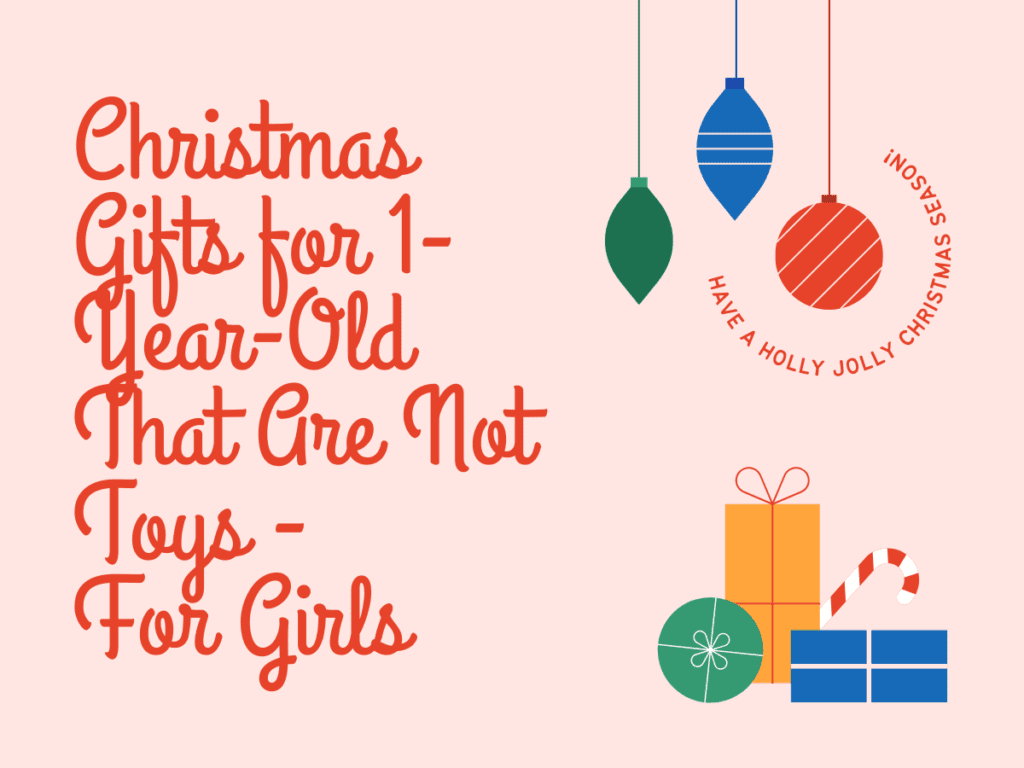 Christmas Gifts for 1-Year-Old That Are Not Toys – For Girls
Clothing and Accessories
When it comes to clothing and accessories, the sky's the limit! You could opt for a cute little dress that's perfect for holiday photos, or maybe a cozy sweater for those chilly winter days. Don't forget about accessories like headbands, hats, or even a tiny purse. These items not only make for adorable outfits but also serve a practical purpose, keeping your little one warm and stylish.
Personalized Items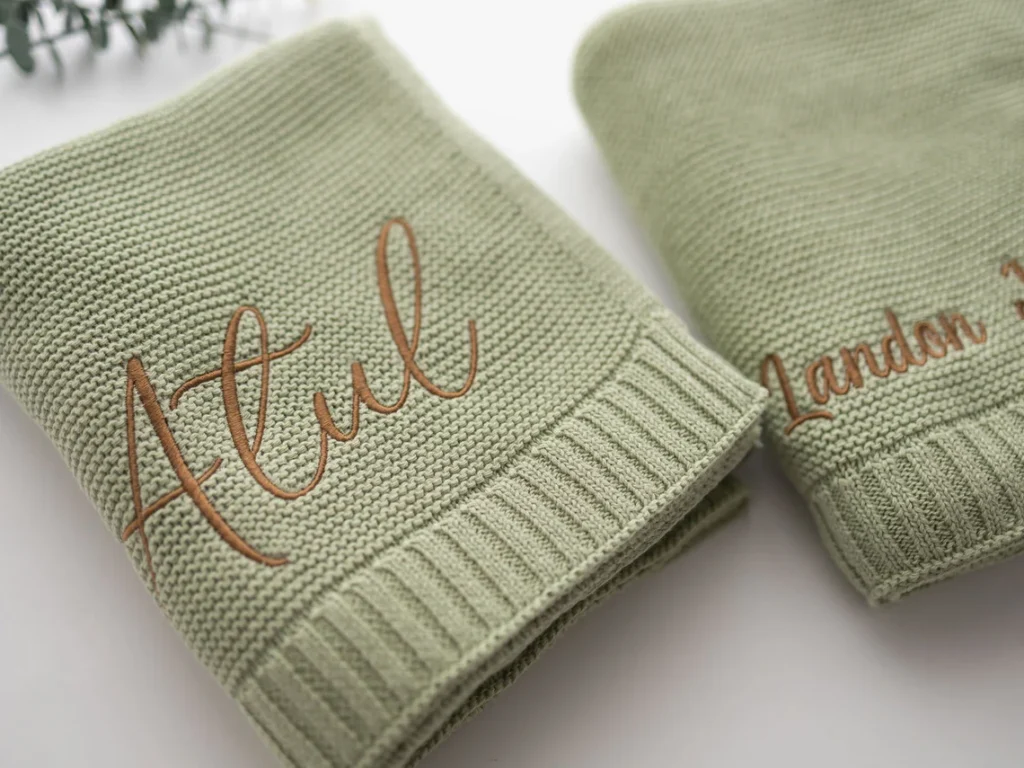 There's something incredibly special about receiving a gift that has your name on it, no matter how old you are. For a 1-year-old girl, consider personalized items like a blanket with her name embroidered on it, or a custom-made storybook where she's the main character. These gifts are not only unique but also something she can cherish for years to come.
Art Supplies
While your 1-year-old might not be ready for oil paints and canvas, there are plenty of age-appropriate art supplies that can help her explore her creative side. Washable markers, large crayons, and even watercolour sets designed for toddlers can offer endless fun. You could also include a drawing pad or colouring book to go along with the supplies. Just make sure to choose non-toxic, washable options to keep things safe and easy to clean up.
Books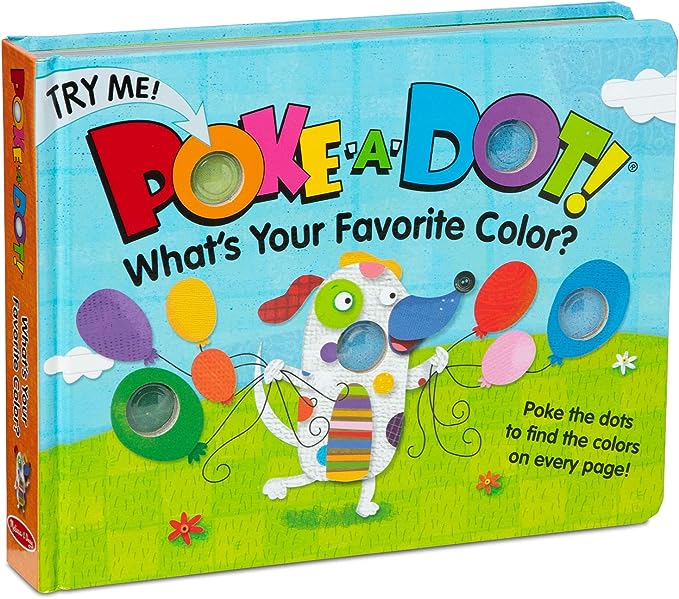 Books are a fantastic gift at any age, but they're especially wonderful for 1-year-olds who are just discovering the joy of stories. Look for books with bright, colourful illustrations and simple text. Interactive books with flaps to lift or textures to feel can also be a big hit. If you want to make it extra special, look for a book that aligns with any interests she's already showing, whether it's animals, shapes, or even a particular storybook character.
So, if you're shopping for a 1-year-old girl this Christmas, remember that there are plenty of wonderful non-toy options out there. From stylish clothing to personalized keepsakes, you're sure to find something that will make her—and her parents—very happy.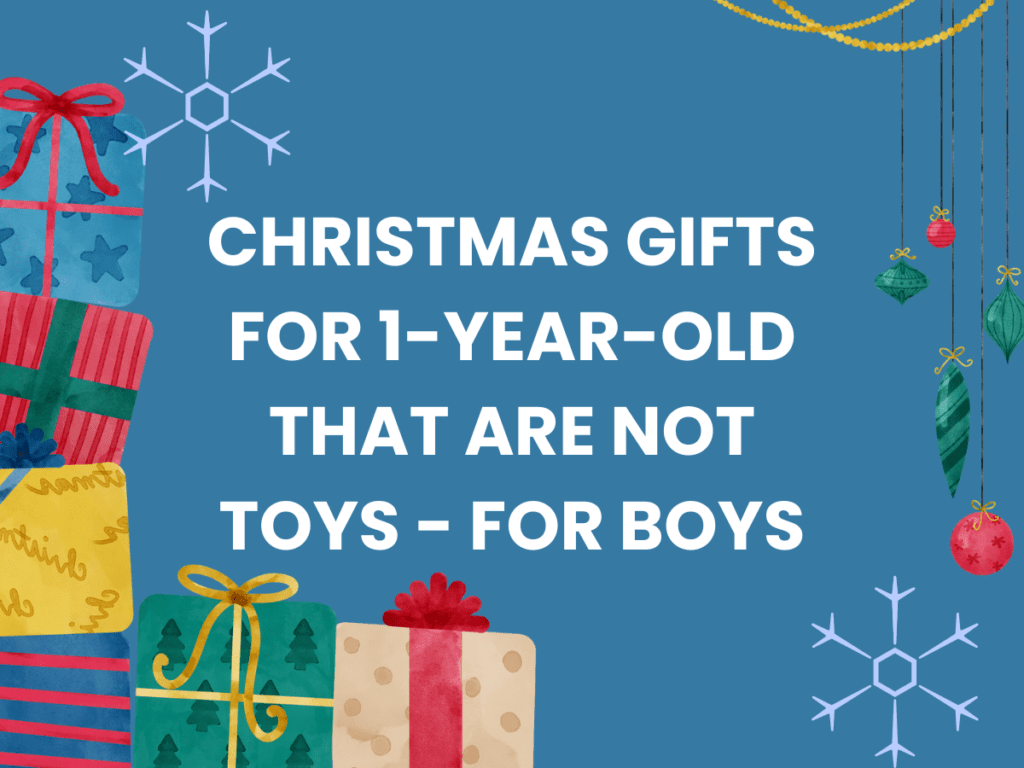 Christmas Gifts for 1-Year-Old That Are Not Toys – For Boys
Clothing and Accessories
Who says little boys can't be fashion-forward? From trendy joggers to adorable bowties, there's a whole world of stylish clothing options out there for your 1-year-old. And let's not forget about winter essentials like mittens, hats, and boots. These items are not only practical but also super cute—perfect for holiday photos or family gatherings.
Personalized Items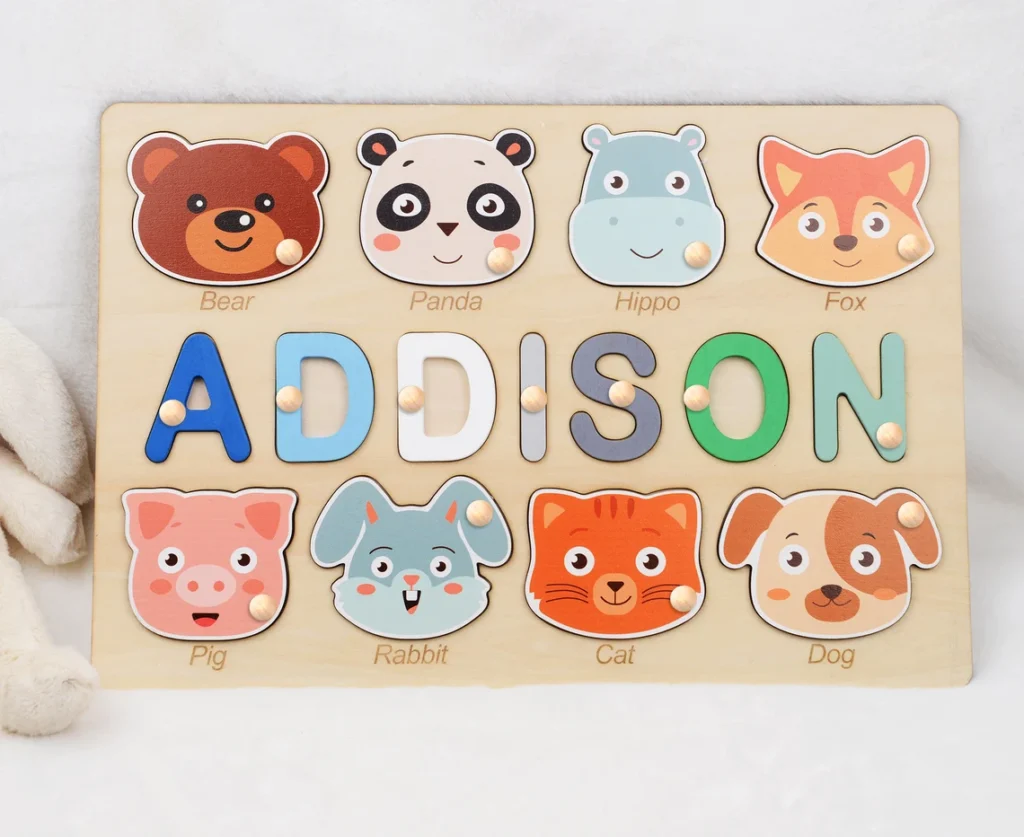 Personalized gifts have a way of making anyone feel special, and 1-year-olds are no exception. How about a custom name puzzle that can also serve as room decor? Or maybe a personalized backpack for those trips to grandma's house? These items are not only functional but also offer a personal touch that makes them one-of-a-kind.
Musical Instruments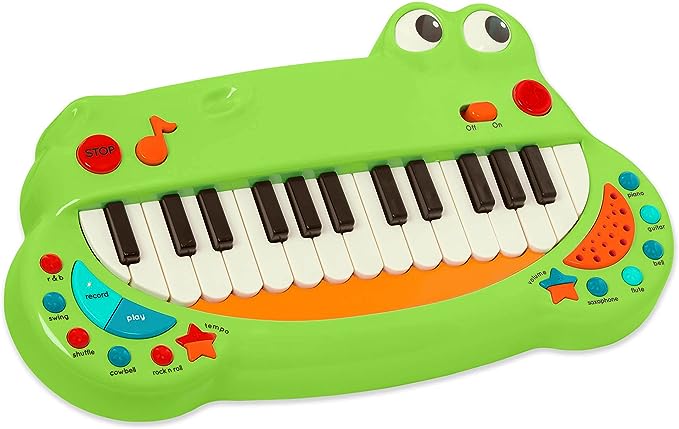 If you've got a budding musician on your hands, why not encourage that natural rhythm? There are plenty of age-appropriate musical instruments that can make for a fantastic gift. Think small drums, xylophones, or a toddler-friendly keyboard. These instruments are not only fun but also beneficial for your child's cognitive and motor skill development. Just a heads-up though, you might want to include a set of earplugs for the parents!
Books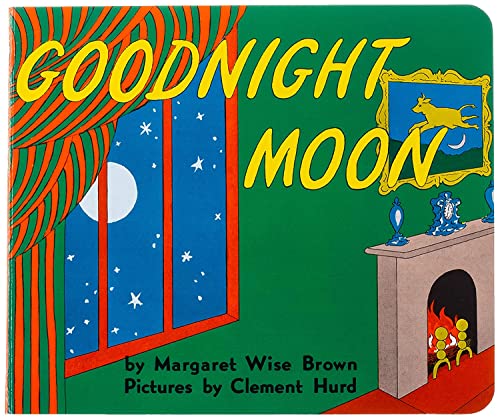 Books are always a winning gift, and for good reason. They're the gateway to different worlds, ideas, and feelings. For a 1-year-old boy, consider sturdy board books with interactive features like buttons that make animal sounds or textures to touch and feel. Books about cars, animals, or superheroes can be a big hit. And if you're looking for something that will stand the test of time, classics like "Goodnight Moon" or "Where the Wild Things Are" are always a safe bet.
Inexpensive Gifts for 1-Year-Olds
DIY Gifts
If you're on a budget or just love the personal touch that comes with a homemade gift, DIY is the way to go. How about crafting a simple sensory board with different textures and colours? Or maybe you're handy with a sewing machine and can whip up a cute little apron for messy meal times. The effort and love you put into a DIY gift often make it more meaningful than anything store-bought.
Second-Hand Items
There's absolutely no shame in gifting second-hand items, especially for a 1-year-old who won't know the difference. Kids outgrow things so quickly that many used items are barely used at all! You can find excellent quality clothing, books, and even furniture at thrift stores or online marketplaces. Just make sure to give them a good clean and check for any safety issues before passing them on.
Craft Supplies
Consider putting together a small craft supply kit. Fill a box with age-appropriate items like large, easy-to-hold crayons, sheets of colourful paper, and safe, non-toxic glue. It's an inexpensive gift that can provide hours of creative fun.
By thinking outside the box, you can find or create gifts that are both budget-friendly and sure to delight any 1-year-old.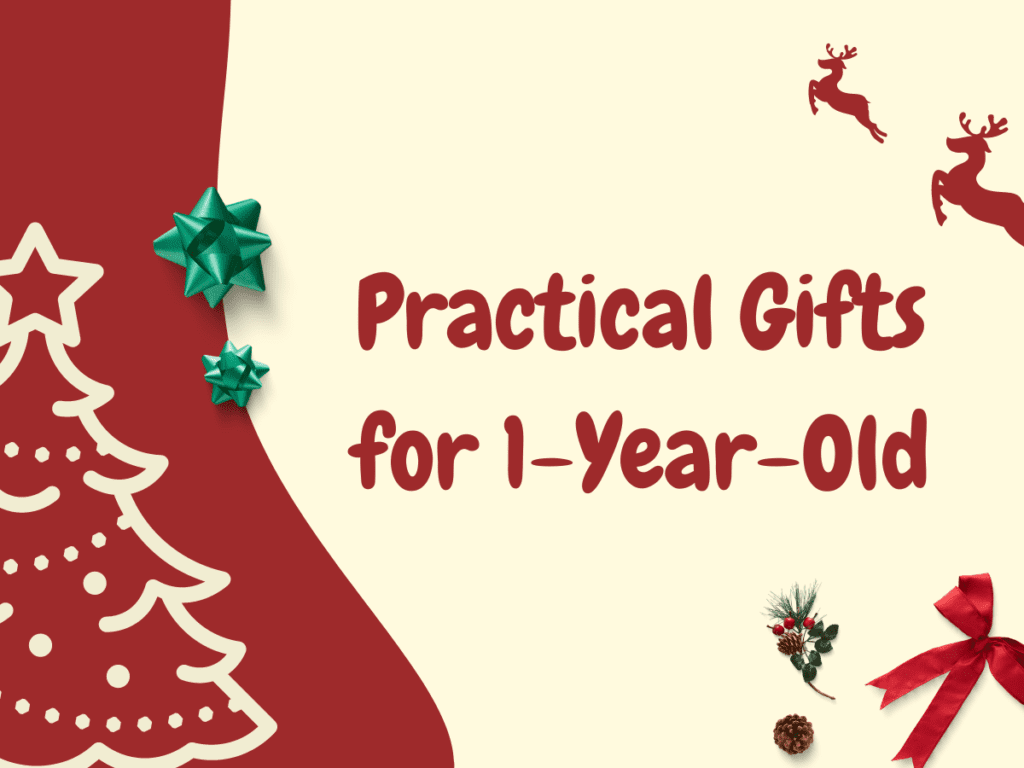 Practical Gifts for 1-Year-Old
Everyday Essentials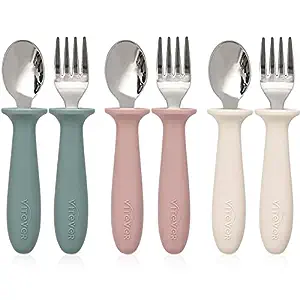 Sometimes the most appreciated gifts are the ones that can be used every day. Diapers may not be glamorous, but they're certainly practical and always needed. The same goes for feeding items like sippy cups, bibs, or toddler-friendly utensils. You could even put together a little care package of these essentials, perhaps throwing in some baby wipes and a cute dish set for good measure.
Learning Materials
At this age, every day is a learning adventure. Why not support this natural curiosity with some practical learning materials? Flashcards with basic words or numbers, simple puzzles, or even interactive wall charts can make learning fun. These items not only entertain but also offer educational value, making them a win-win in the gift department.
Furniture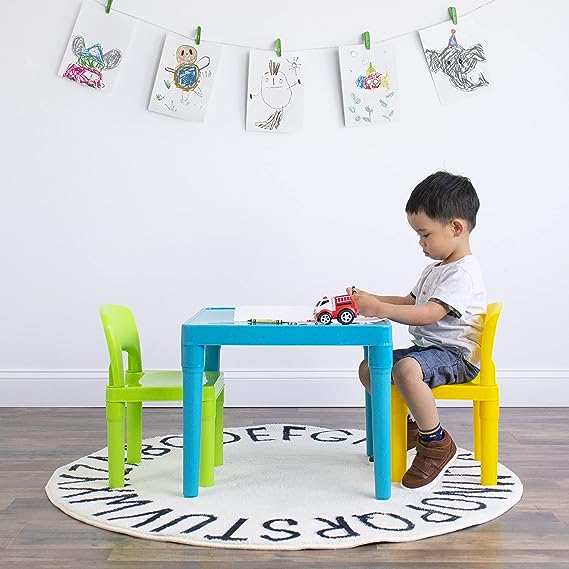 Believe it or not, furniture can make for an exciting and practical gift for a 1-year-old. We're talking about pint-sized furniture, of course, like a small table and chair set for colouring or a toddler-sized armchair for their reading nook. These pieces give your little one a sense of independence and their own space, which they'll absolutely love.
So, if you're leaning towards practicality this holiday season, you've got plenty of options. From everyday essentials to items that make learning fun, practical gifts are often the ones that get the most use. And let's be honest, what parent wouldn't appreciate a gift that makes their life a little easier?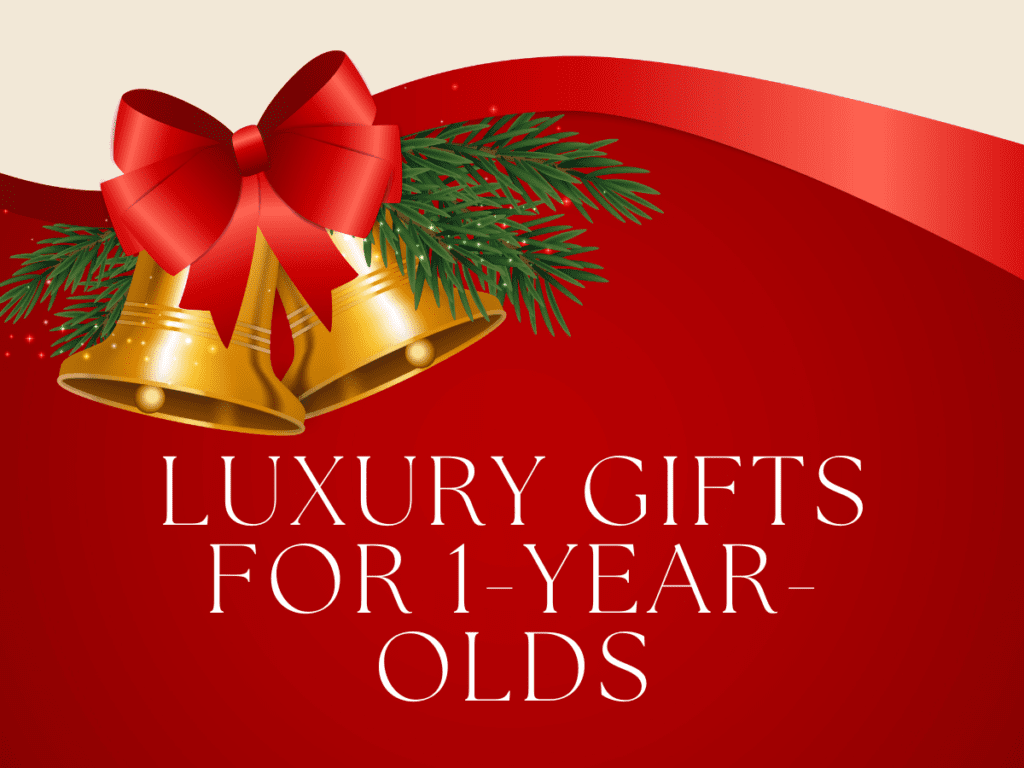 Luxury Gifts for 1-Year-Olds
High-End Clothing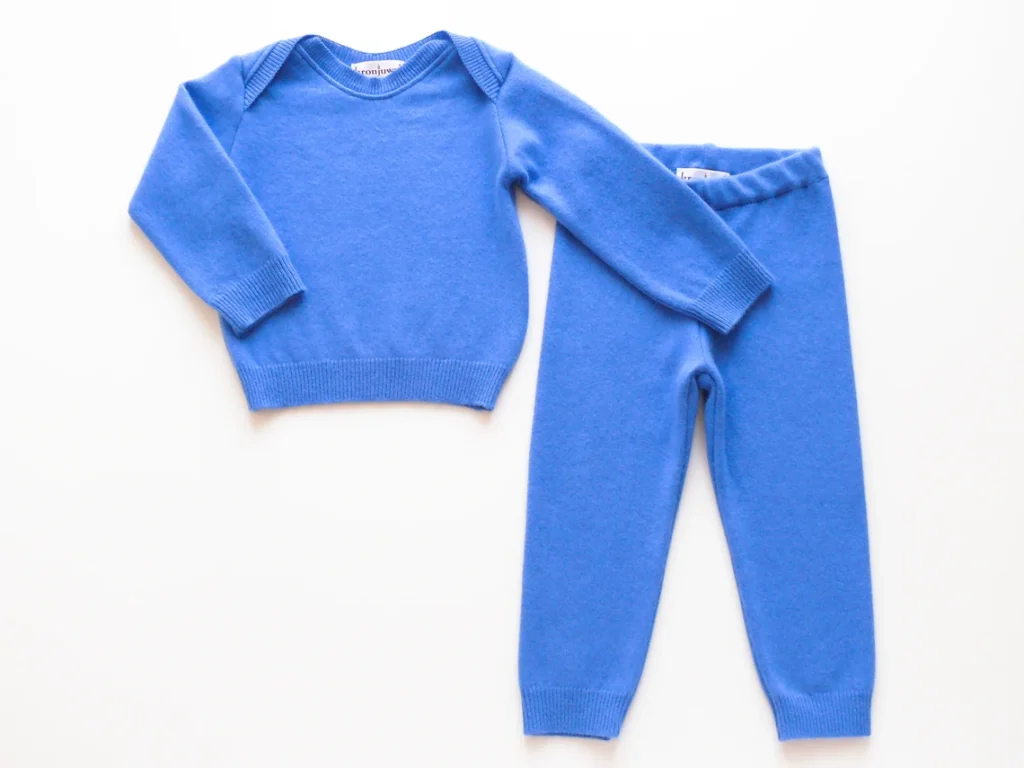 If you're looking to splurge a little, high-end clothing can make for a luxurious gift that's also practical. Think designer baby clothes, cashmere sweaters, or even a tiny tailored suit for special occasions. These items not only look adorable but are often made from higher-quality materials that are more comfortable and durable.
Premium Educational Materials
When it comes to educational materials, there's a whole range of premium options that offer a little extra. For instance, you could opt for a high-quality wooden puzzle set. These items often feature better craftsmanship and more advanced features, making them both a joy to use and a valuable learning tool.
Experience Gifts
Experience gifts are the ultimate luxury, offering something that money can't buy: memories. Consider gifting a membership to a local children's museum, a series of art or music classes, or even a day out on a family-friendly excursion like a train ride through scenic landscapes. These experiences not only provide a day of fun but also create lasting memories that are priceless.
If you're in the position to go all out this holiday season, these luxury gift options offer a blend of style, educational value, and unforgettable experiences. They're the kind of gifts that make a lasting impression and offer something a little extra special for that adorable 1-year-old in your life.
What Do You Buy Kids That Don't Play With Toys?
Experience Gifts
If the child you're shopping for isn't much into toys, why not give the gift of experience? A day out at a petting zoo, a visit to a children's museum, or even a cooking class tailored for little hands can provide a wealth of fun and learning. Experience gifts are also a great way to spend quality time together, making them a gift for both the child and the parents.
Educational Materials
Some kids naturally gravitate towards learning and exploration over traditional play. For these curious minds, educational materials can be a big hit. Think science kits, interactive globes, or even a telescope for budding astronomers. These gifts can provide hours of educational fun and might spark an interest that lasts a lifetime.
Digital Gifts
In our digital age, there are plenty of online resources that make for excellent gifts. Educational apps that teach everything from basic numbers and letters to more complex subjects like coding can be both fun and beneficial. There are also online courses designed for kids, covering topics from art to zoology. Just make sure to consult with the parents first to ensure the digital content is age-appropriate and aligns with their screen-time policies.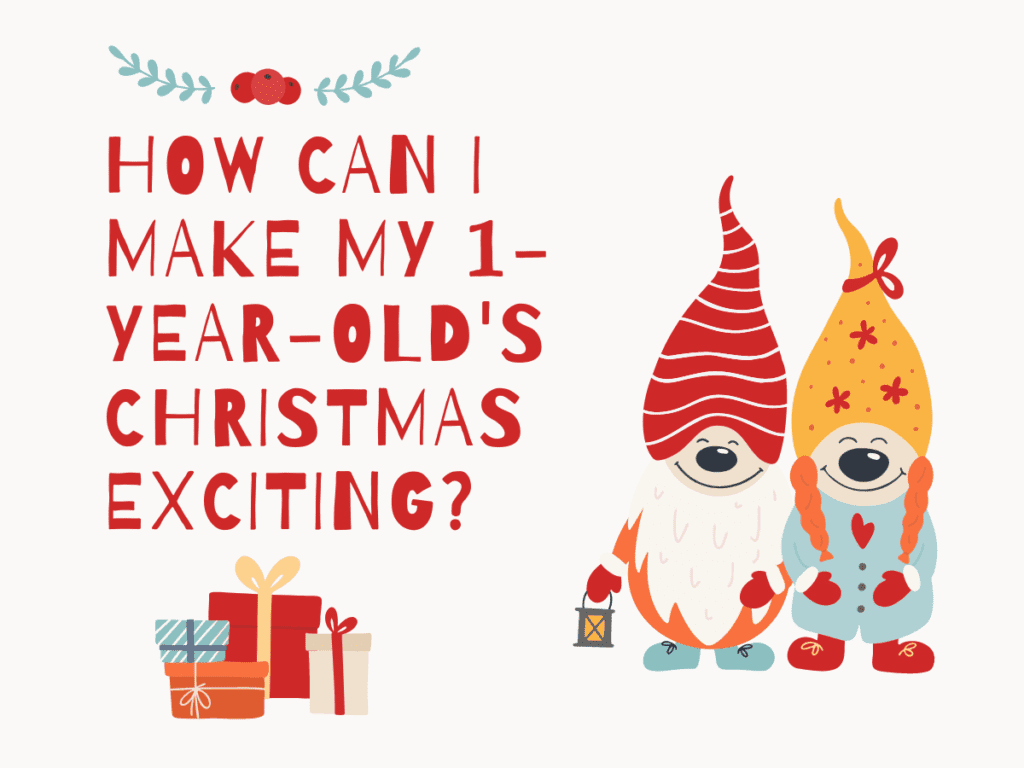 How Can I Make My 1-Year-Old's Christmas Exciting?
Creating Traditions
One of the most magical aspects of Christmas is the traditions that come with it. For your 1-year-old, this is the perfect time to start creating those special family traditions that they'll look forward to year after year. It could be something as simple as baking cookies together or as elaborate as a yearly Christmas Eve scavenger hunt. The key is to choose activities that are age-appropriate and can grow with your child over the years.
Involving Them in Festivities
While they may be too young to fully understand what's going on, there's no reason your 1-year-old can't be involved in the festivities. Let them help decorate the tree by handing them unbreakable ornaments to place on lower branches. Play Christmas music and have a little dance party in the living room. The joy and excitement you share will be contagious and make the holiday more memorable for everyone.
Special Christmas Morning Rituals
Christmas morning is often the highlight of the holiday season, and there are plenty of ways to make it special for your little one. Consider starting a ritual like a special Christmas breakfast or opening one present before everyone else wakes up. You could also have a "first gift of Christmas" that they get to open, making it a special moment just for them.
Making Christmas exciting for a 1-year-old doesn't require extravagant gifts or elaborate plans. Often, it's the simple things—like being together and enjoying family traditions—that create the most lasting memories. So go ahead, start a new tradition or include your little one in the holiday preparations. The joy you'll both feel will be the best gift of all.
Gift Wrapping Ideas for 1-Year-Olds
How to Make the Gift Appealing Even If It's Not a Toy
Let's face it, the wrapping can be almost as exciting as the gift itself, especially for a 1-year-old who loves the sensory experience of ripping paper. To make your non-toy gift as appealing as possible, consider using bright, colourful wrapping paper or bags with fun designs. You could also add some interactive elements like ribbons to pull or little bells that jingle. The idea is to make the unwrapping process a fun activity in itself, adding an extra layer of excitement to the gift.
Safety Precautions When Choosing Gifts
What to Look Out for to Ensure the Gift Is Safe for a 1-Year-Old
Safety should always be a top priority when choosing a gift for a 1-year-old. Always check for small parts that could be a choking hazard and make sure there are no sharp edges or corners. If you're buying second-hand or receiving a hand-me-down, double-check that the item hasn't been recalled for safety reasons. Also, look for non-toxic materials, especially if you're considering art supplies or anything that might end up in their mouth. Finally, it's always a good idea to read reviews or consult with other parents to ensure that the gift you're considering is both safe and age-appropriate.
Finals Thoughts On Gifts That Aren't Toys For 1-Year-Olds
Choosing the perfect Christmas gift for a 1-year-old doesn't have to be limited to toys. From practical everyday essentials to luxurious splurges, there's a whole world of non-toy options that can bring joy and enrichment to your little one's life. Whether you're shopping for a boy or a girl, on a budget or looking to splurge, this guide has got you covered. Remember, the best gifts are those that come from the heart and fit the unique needs and interests of the child. Happy gifting!