Table of Contents
Music has a transformative power like few other forms of art. From marking the euphoria of good times to serving as a comforting presence during tough times, the best songs become a part of us, woven into the fabric of our lives. They provide more than just background music; they serve as life's soundtrack, capturing moments, feelings, and experiences that words often can't.
In this article, we have compiled a list of the 50 best songs about kids growing up, a collection of songs across different genres that resonate with the idea of growing up. Whether you're a parent looking to stroll down memory lane or seeking the perfect slideshow song for capturing those fleeting moments, you'll find a melody that strikes the right chord. Let's explore the tunes that can make us laugh, cry, and most importantly, remember.
---
The Power of Music in Childhood Memories
The link between music and memory is scientifically backed and emotionally felt. It's why certain songs can immediately transport you back to your high school years, or why the first notes of a lullaby might remind you of bedtime stories with your baby girl. These are not just tunes or melodies; they are timestamps, preserving once-transient moments but becoming everlasting through the power of a great song.
Music's role goes beyond mere nostalgia, acting as a teacher of life lessons and a mirror reflecting changes over time. For parents, the sweet song you used to sing to your newborn daughter might evolve into an anthem of independence as she navigates her teenage years. For young people, the top songs during their formative years often become the markers of identity and personal growth. Think Taylor Swift's narratives of young love and friendship or Harry Chapin's iconic song about father-son relationships; they offer more than entertainment. They serve as emotional roadmaps, helping to shape our understanding of what it means to grow up.
So whether you're a parent reliving the first time your little boy took his first steps or you're a teenager feeling the weight and wonder of new experiences, music offers a perfect way to capture, celebrate, and understand these milestones. In this article, we will share a list of songs that have been the background music to various stages of growing up, offering something for everyone—from classic rock anthems to modern country songs.
---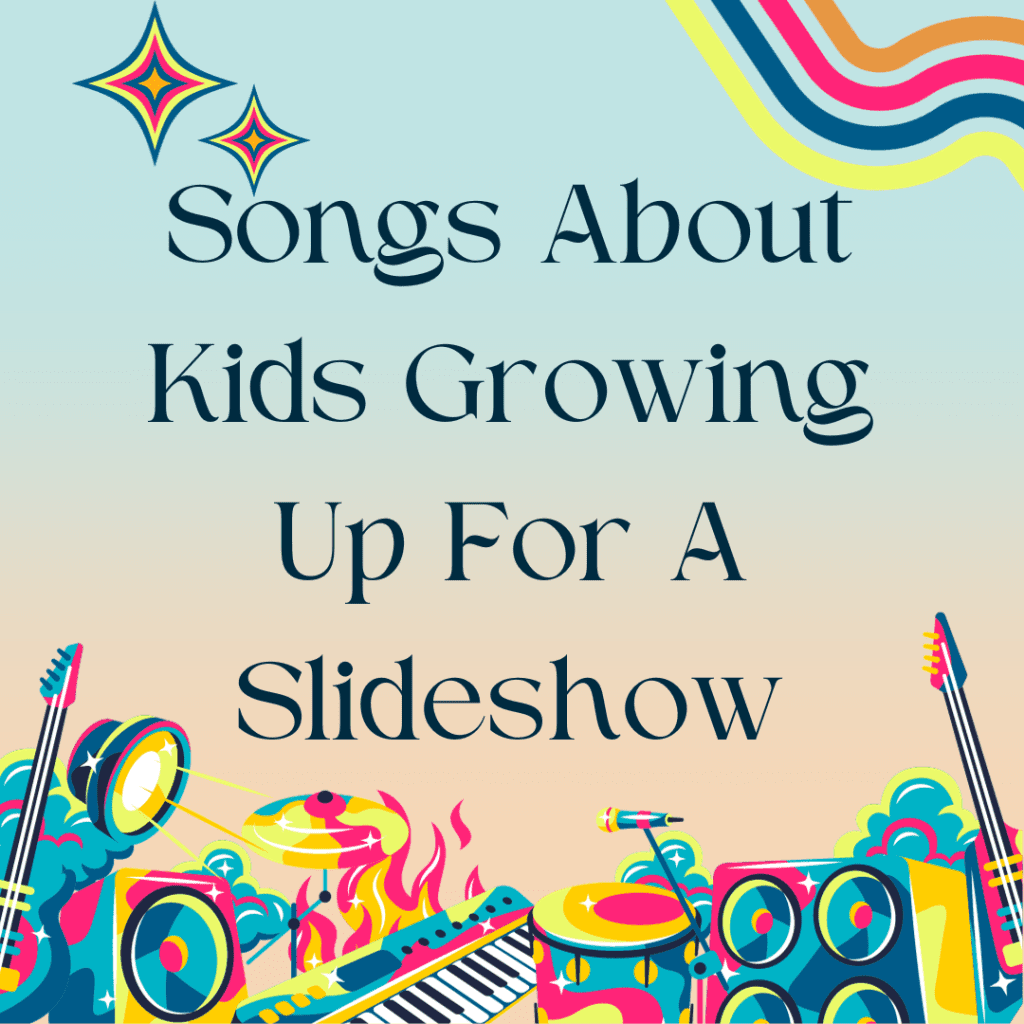 Songs About Kids Growing Up For A Slideshow
Slideshows have become a beloved medium for capturing and reliving childhood moments. Whether it's a series of photos marking a young kid's milestones, a graduation ceremony, or simply a year-in-review, slideshows offer a dynamic and engaging way to freeze time. And what better way to enhance these visual memoirs than by pairing them with the perfect songs?
"The Best Day" by Taylor Swift – Ideal for capturing memories with your little girl, this Taylor Swift classic is a beautiful song that speaks volumes about parent-child relationships.
"Butterfly Kisses" by Bob Carlisle – A sweet song that is perfect for celebrating a daughter's life from her younger years through adulthood.
"You're Gonna Miss This" by Trace Adkins – This country song serves as a poignant reminder for parents and children alike to cherish the present moment.
"My Front Porch Looking In" by Lonestar – A great song for showcasing daily family life and the joy of simple moments.
"Beautiful Boy" by John Lennon – Timeless and touching, it's ideal for photos of young boys growing up.
"100 Years" by Five for Fighting – A song that captures the sweep of life's different stages, making it suitable for slideshows that span several years.
"Never Grow Up" by Taylor Swift – Another Taylor Swift hit that captures the wish of holding onto childhood just a little longer.
"Daughters" by John Mayer – A beautiful song that's perfect for moments with your little girl and serves as a reminder for fathers about the special bond they have with their daughters.
"Let Them Be Little" by Billy Dean – A country classic that emphasizes the importance of letting kids enjoy their childhood.
"Unwritten" by Natasha Bedingfield – An upbeat song that's perfect for marking new beginnings, especially for teenagers stepping into adulthood.
How to Choose the Perfect Song for Your Slideshow:
Choosing the perfect slideshow song isn't just about selecting a tune that you love; it's about finding a melody and lyrics that align with the specific memories you're showcasing. Consider the following:
Theme Alignment: Make sure the song's lyrics and mood align with the story you're telling through your images.
Audience: If it's a family slideshow, something nostalgic and universally appealing might be best. For a younger crowd, consider more modern songs about kids growing up.
Emotional Impact: Choose a song that adds emotional depth to your pictures. Whether it's a happy life moment or a challenging time, the right song can make a significant difference.
In sum, slideshows offer more than just a visual recap of the past; they provide an emotional journey through time. By carefully selecting the perfect songs, you elevate these experiences, turning a simple slideshow into a heartfelt trip down memory lane.
---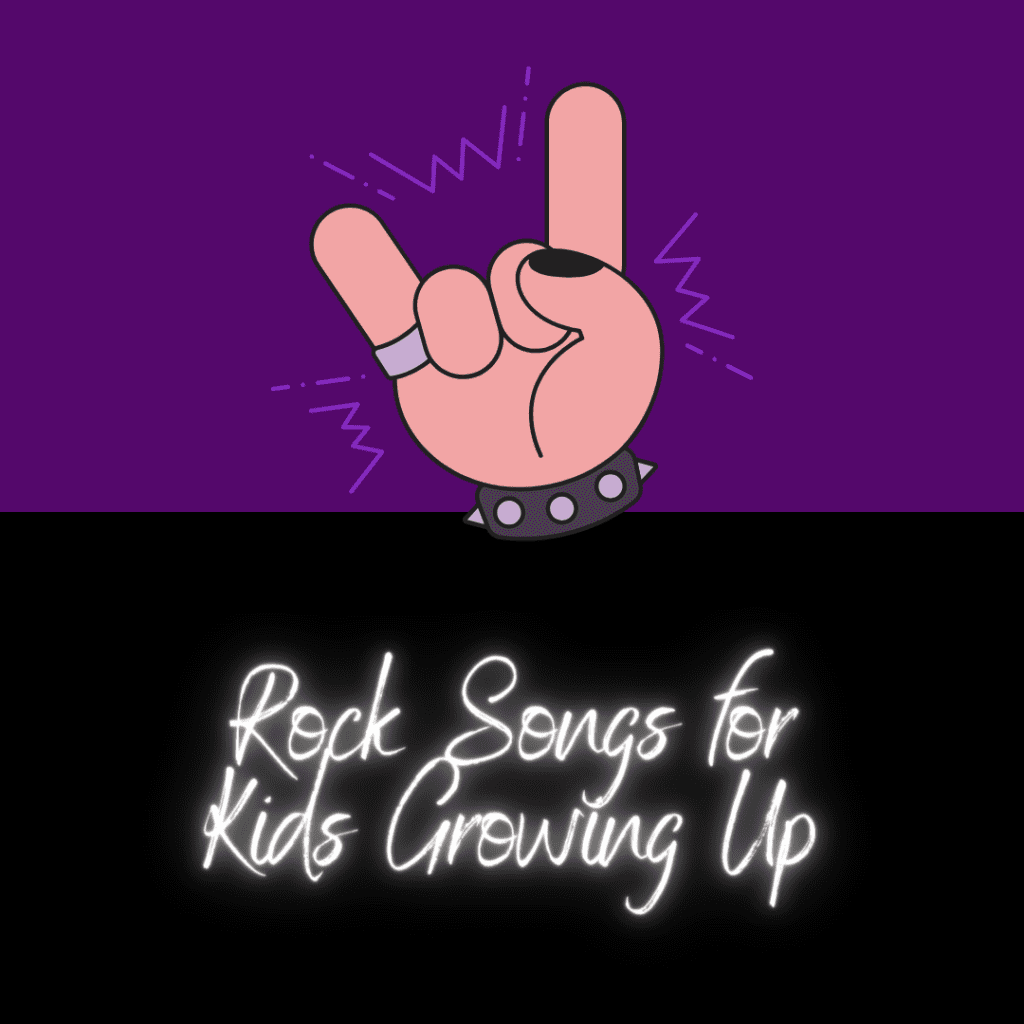 Rock Songs for Kids Growing Up
Rock music has always been the anthem of youth and rebellion, providing the soundtrack to the formative years for multiple generations. From its early days to the modern variants we hear today, rock has a way of capturing the complexities, challenges, and exhilaration of growing up. In this genre, you'll find some of the best songs that encapsulate the teenage experience—songs that can make you feel invincible and vulnerable all at once.
Classic Rock Anthems
"Born to Run" by Bruce Springsteen – A classic that captures the urgency and excitement of youth, ideal for late teen years.
"Sweet Child O' Mine" by Guns N' Roses – With its iconic opening riff, this song is an ode to young love and friendship.
"Stairway to Heaven" by Led Zeppelin – While not exclusively about growing up, its themes of change and transition resonate with people of all ages.
"We Are the Champions" by Queen – An anthem of victory and overcoming challenges, this track is often played at high school graduations.
"American Pie" by Don McLean – A song steeped in nostalgia, perfect for looking back on the good times during one's younger years.
"School's Out" by Alice Cooper – Celebrating the freedom that comes with the end of the school year, this song is a youthful classic.
Modern Rock Tracks
"Wake Me Up When September Ends" by Green Day – A modern classic that talks about loss and growing pains, relevant for many young people today.
"The Middle" by Jimmy Eat World – This song is about finding your place in the world, a message that resonates strongly with young adults.
"It's Time" by Imagine Dragons – A song about embracing change and new beginnings, making it perfect for transitional phases like heading to college.
"Best Day of My Life" by American Authors – Upbeat and optimistic, this song is great for capturing happy moments.
"Radioactive" by Imagine Dragons – With its themes of revolution and change, this song captures the spirit of modern youth.
Whether you're reliving your teenage years through classic rock anthems or connecting with the struggles and triumphs of today's youth through more contemporary tracks, rock music offers a rich tapestry of experiences. These songs not only entertain but also articulate the joys, trials, and lessons that come with growing up.
---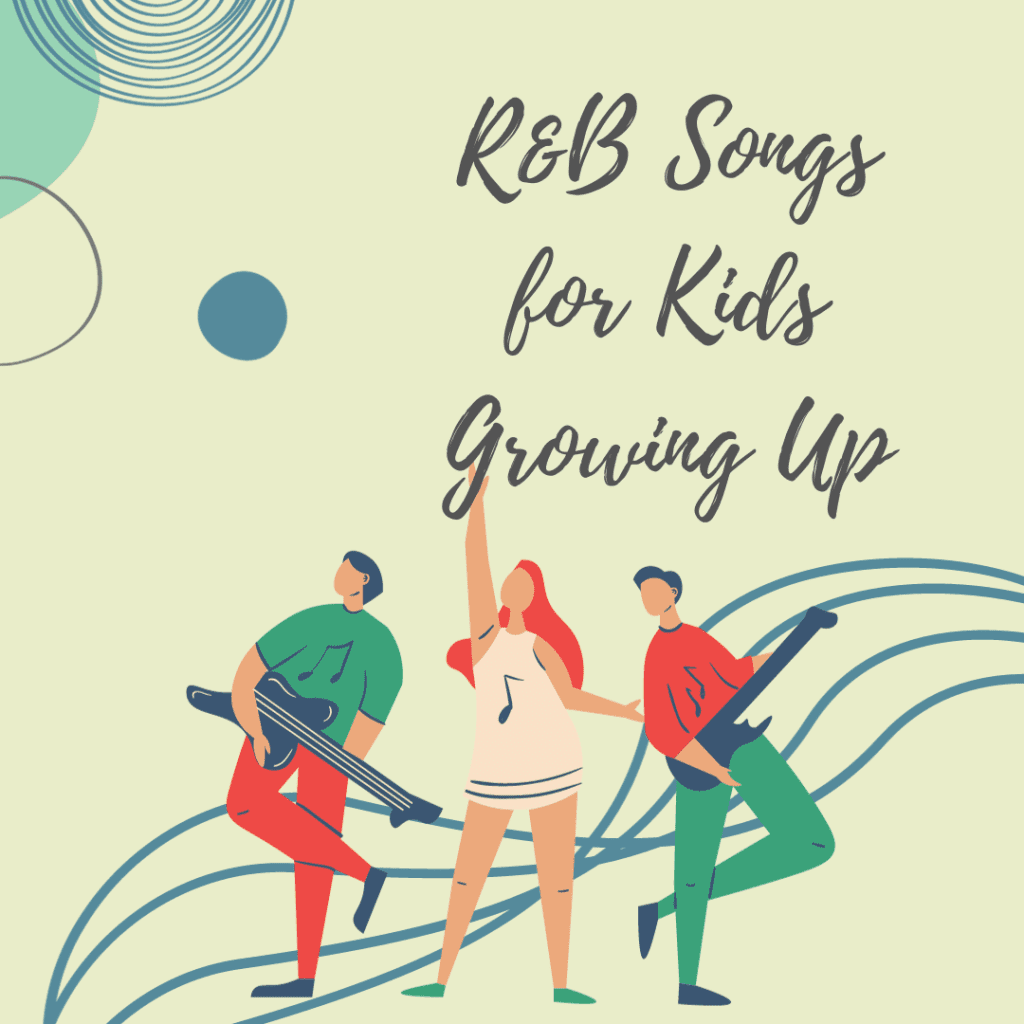 R&B Songs for Kids Growing Up
R&B, with its soulful melodies and emotionally charged lyrics, offers a unique lens through which to explore life, love, and the various stages of growth. From classic tunes to modern hits, the genre provides a rich catalog of songs that can resonate with both parents and children alike. R&B captures the essence of childhood, the challenges of adolescence, and the beautiful transition into adulthood.
Iconic R&B Tunes
"I'll Be There" by The Jackson 5 – This classic song is a testament to unconditional love and support, qualities essential in any family.
"A Song for Mama" by Boyz II Men – Perfect for highlighting the unique bond between mothers and their children, this song is often played during milestone events like graduations.
"Unbreakable" by Alicia Keys – A song that celebrates the ups and downs of family life and the bonds that keep us together through it all.
"Isn't She Lovely" by Stevie Wonder – Written to celebrate the birth of his daughter, this Stevie Wonder hit is perfect for marking new beginnings.
"Three Times a Lady" by The Commodores – This tune, rich in heartfelt lyrics, is great for showcasing the growing love and respect for the women in your life, especially during transitions from young girl to young woman.
Contemporary R&B Songs
"Supermodel" by SZA – This song touches on self-esteem and the challenges young women face while growing up.
"Young Dumb & Broke" by Khalid – With a more modern vibe, this song encapsulates the recklessness and freedom of youth.
"Love Yourz" by J. Cole – A poignant reminder of self-love and appreciation, themes that are crucial during the formative years.
"Location" by Khalid – Focused on the complexities of young love, this song will likely resonate with teenagers.
"Blinding Lights" by The Weeknd – Although not strictly about growing up, its themes of longing and searching are relatable for many young adults.
R&B offers more than just songs; it offers life lessons wrapped in soulful harmonies and potent lyrics. Whether you are a parent looking to connect with your young boy or girl, or you are a young person seeking songs that articulate your hopes and fears, R&B has something for everyone. This genre beautifully captures the essence of what it means to grow up, making it an excellent choice for those looking to reflect on life's various stages.
---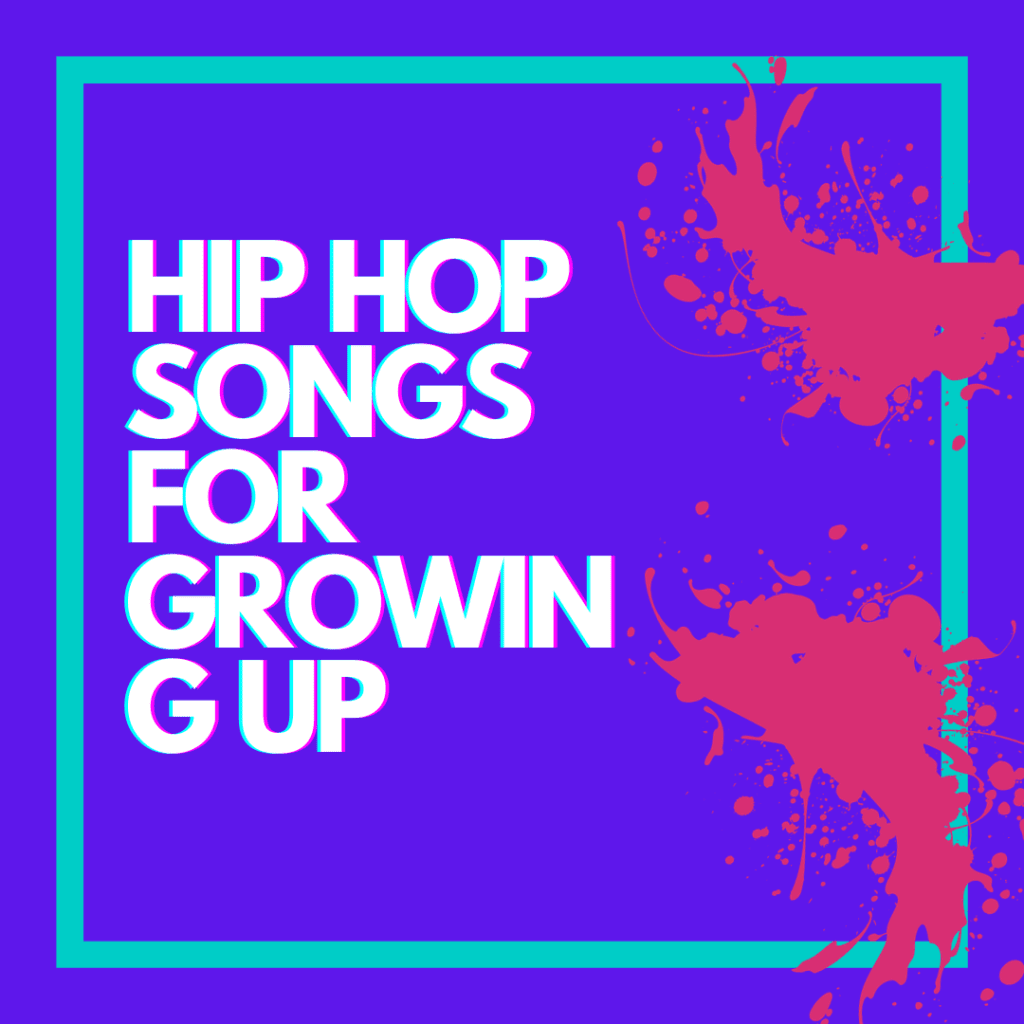 Hip Hop Songs for Growing Up
Hip hop as a genre is deeply rooted in storytelling, often offering a vivid urban narrative that discusses life, struggles, and the complexities of growing up. From the legends who laid the foundation to today's chart-toppers, hip-hop artists have a unique way of portraying childhood and teenage years. Whether it's detailing the challenges of growing up in difficult circumstances or celebrating the triumphs of youth, hip-hop provides a dynamic range of songs that can resonate with a diverse audience.
Legendary Hip Hop Tracks About Youth and Growth
"Juicy" by The Notorious B.I.G. – A rags-to-riches story that has inspired countless young people to overcome their circumstances.
"Dear Mama" by Tupac Shakur – An ode to mothers and the sacrifices they make, this song is deeply emotional and resonant.
"Hard Knock Life" by Jay-Z – Borrowing from the Broadway musical "Annie," this song captures the difficulties of childhood in a gritty urban setting.
"Through the Wire" by Kanye West – Chronicling his own struggles and eventual breakthrough, this track is about overcoming adversity to achieve one's dreams.
"N.Y. State of Mind" by Nas – A raw portrayal of the challenges faced by young people growing up in urban environments.
Today's Hip Hop Picks
"1-800-273-8255" by Logic ft. Alessia Cara & Khalid – A song that discusses mental health openly, aiming to reach young people who may be struggling.
"Old Town Road" by Lil Nas X – Though lighthearted, this viral hit became an anthem for many young people, capturing the spirit of freedom and nonconformity.
"God's Plan" by Drake – The song explores destiny and the idea that some things are beyond our control, a sentiment often felt during formative years.
"Sicko Mode" by Travis Scott – A multi-part track that explores different facets of youth, from ambition to relationships.
"Middle Child" by J. Cole – This song discusses the struggles of being caught between generations, a feeling many young adults can relate to.
Hip-hop gives voice to experiences that are both specific and universal, making it a genre that can uniquely capture the nuances of growing up. Whether you're looking back on your youth or seeking to understand the experiences of young people today, hip-hop offers a variety of perspectives that enrich our understanding of what it means to come of age in different settings.
---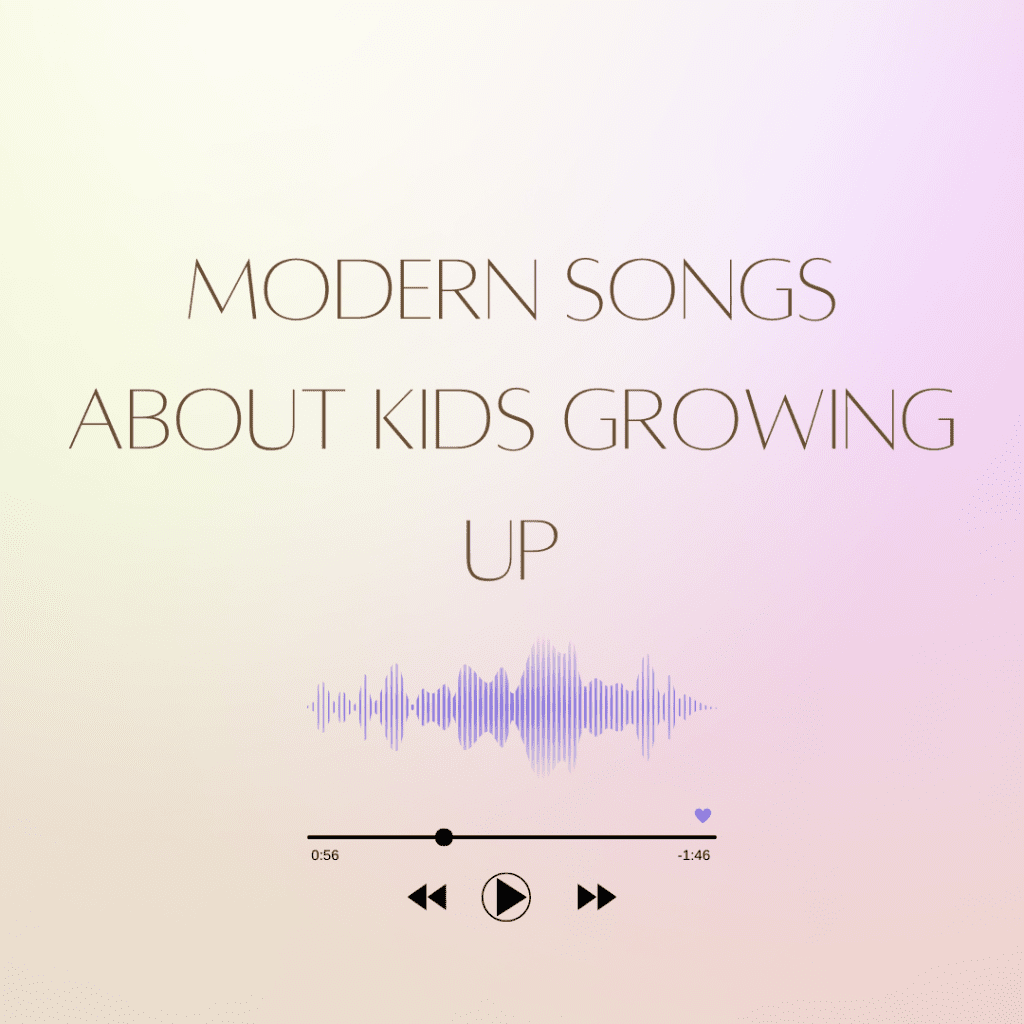 Modern Songs About Kids Growing Up
The themes of coming-of-age have evolved to reflect the experiences and challenges faced by today's youth. Modern songs often incorporate contemporary issues, like the influence of technology and social media, creating a nuanced portrayal of what it means to grow up in the 21st century. These chart-topping hits not only capture the spirit of the current generation but also offer fresh perspectives on universal experiences like love, family, and personal growth.
Chart-Topping Hits About Growing Up
"Drivers License" by Olivia Rodrigo – This song perfectly encapsulates the heartbreak and vulnerability that often come with teenage years.
"Blinding Lights" by The Weeknd – Though not strictly about childhood, its themes of searching and yearning are common feelings during adolescence.
"Bad Guy" by Billie Eilish – A departure from traditional coming-of-age songs, this track delves into the complexities of identity and the challenges young people face today.
"Good 4 U" by Olivia Rodrigo – Another hit from Rodrigo, this song captures the emotional rollercoaster of high school relationships and growing up.
"Shape of You" by Ed Sheeran – Though primarily a love song, its portrayal of relationships is reflective of the experiences many young people go through as they mature.
Songs About The Influence of Technology and Social Media
"Instagram" by DEAN – This song dives into the anxieties and pressures of maintaining a social media presence, a concern that's become integral to modern adolescence.
"#SELFIE" by The Chainsmokers – Though somewhat satirical, this song highlights the cultural obsession with self-image and social media.
"Lost Boy" by Ruth B – Inspired by a short Vine video, this song gained traction online, reflecting the role of technology in how young people discover and connect with music today.
"New Rules" by Dua Lipa – This song, popularized through TikTok, deals with modern relationship rules in the age of texting and social media.
Today's music captures a generation growing up with both traditional challenges and new, tech-savvy hurdles. These songs provide a glimpse into the lives of young people today, showing how themes of love, growth, and self-discovery continue to be relevant, even as the backdrop changes. Whether it's navigating the world of social media or grappling with timeless struggles like heartbreak, modern songs provide a soundtrack to today's coming-of-age experiences.
---
Tips for Parents: Introducing Songs to Kids
Music can be a powerful tool in shaping a child's understanding of the world, including the highs and lows of growing up. However, not all songs are suitable for all ages, and parents need to be mindful of age-appropriate content when sharing music with their young children or teenagers.
The Importance of Age-Appropriate Content:
Screen Lyrics Carefully – Lyrics can sometimes contain themes or language that might not be suitable for young children. Always check the song's lyrics to ensure they align with what you find appropriate for your child's age.
Consider the Message – Songs about growing up can tackle complex issues. Make sure the life lessons or messages conveyed are ones you're comfortable with your child absorbing.
Instrumental Options – If you love the melody but aren't keen on the lyrics, consider playing an instrumental version of the song.
Balancing Nostalgia with Modern Relevance:
Mix Old with New – While you might have favourite songs from your own youth, it's important to include modern songs that your kids can relate to.
Shared Listening Experience – Use the opportunity to bond over music. Play a classic song that meant a lot to you during your teenage years and ask your child to pick a modern song they enjoy. Discuss what each song means to you.
Keep an Open Mind – New genres and styles of music emerge all the time. Be open to your children's music choices, even if they're not what you're accustomed to.
Encouraging Exploration:
Genre Hopping – Encourage your kids to listen to different genres. From country songs to hip hop, the diversity can help them find their own personal anthems for growing up.
Interactive Playlists – Create a collaborative playlist where both parents and kids can add songs that they find meaningful.
Music Discovery Apps – Platforms like Spotify or Apple Music have features that can help discover new songs, making it easier for your child to find tunes that resonate with them.
Introducing your kids to a variety of songs about growing up can not only enrich their lives but also offer them new perspectives on the challenges and joys of maturing. By choosing age-appropriate songs, blending classic tracks with modern hits, and encouraging your children to explore different genres, you can help them find the soundtrack to their unique journey through adolescence.
---
Final Thoughts On The Best Songs About Growing Up
Music has the remarkable ability to encapsulate the myriad emotions and experiences that come with growing up. From classic rock anthems and soulful R&B tunes to the gritty realism of hip-hop and the modern hits of today, there's a song for every stage of childhood and adolescence. As parents, introducing your kids to these songs can offer them a rich tapestry of perspectives and life lessons. It also provides an invaluable bonding opportunity, bridging generational gaps through the universal language of music. Regardless of the genre or era, songs about kids growing up continue to serve as timeless markers for life's most poignant moments, resonating with both the young and the young at heart.