Table of Contents
Looking for the best Disney movies for toddlers? You're in the right place! Choosing the ideal movie can turn an ordinary afternoon into a magical experience for your little one. From animated classics like "The Lion King" to newer hits, we've rounded up films that are perfect for young children. So grab some popcorn and read on; family movie night just got a lot easier!
---
What Makes a Disney Movie Toddler-Friendly?
When it comes to keeping young kids entertained, not all Disney films are created equal. Sure, "The Lion King" is a Disney classic, but some of its themes might be too mature for a 2-year-old. So, what makes a Disney movie toddler-friendly?
Firstly, minimal scary scenes are a must. While it's almost impossible to find a film without any element of danger—after all, a story needs conflict—movies like "Finding Nemo" keep the tension mild and appropriate for young viewers.
Positive messages are another critical element. Think of the importance of friendship in "Toy Story" or the adventures of Winnie the Pooh in the Hundred Acre Wood that often revolve around teamwork and understanding. These narratives offer valuable life lessons, making them an excellent choice for impressionable young minds.
Simple storylines are easier for toddlers to follow. Films like "The Little Mermaid" and "Snow White" have pretty straightforward plots. There's a main character, a problem, and a happy ending—usually involving new friends and the triumph of good over evil.
Bright colours and vibrant visuals also help keep short attention spans engaged. The underwater world of "Finding Dory" or the lush landscapes of "Peter Pan" are visually stimulating, which can help keep a toddler's eyes glued to the screen.
Memorable characters are the cherry on top. Whether it's Buzz Lightyear from "Toy Story" or the seven dwarfs in "Snow White," characters that are easy to understand and love make a film more relatable and enjoyable for little kids.
Catchy songs are also a big plus, especially for Disney movies with music. These tunes aren't just entertaining; they're also easier for young kids to sing along with. From "Hakuna Matata" to the musical numbers in "Mary Poppins," a good song can make a Disney film unforgettable for young children.
Screen time should still be limited according to expert recommendations, but if you're going to let your toddler watch a movie, picking the right one makes all the difference. So now that you know what to look for, you're all set for a successful family movie night.
---
Disney Movies for 2-Year-Olds
Finding the right movie for a 2-year-old can feel like a mini-adventure. You need something engaging but not overwhelming. So, what are the best Disney movies for this age group?
Finding Nemo
The underwater world is incredibly inviting, filled with vibrant colours that'll keep your toddler's attention. The main character, Nemo, is relatable for young viewers. The great thing is, the story is straightforward, revolving around friendship and family relationships.
Toy Story
Who doesn't love Buzz Lightyear and Woody? This Pixar Animation Studios hit is a staple for families. Its valuable lessons about friendship and the importance of sharing make it an excellent pick for young kids.
Peter Pan
The magical journey to Neverland can be quite engaging for 2-year-olds. With characters like Tinker Bell and Captain Hook, the movie offers enough visual stimulation without being too complex.
Winnie the Pooh
The adventures of Winnie the Pooh are set in the Hundred Acre Wood and feature memorable characters like Christopher Robin and Tigger. The themes are simple, usually revolving around friendship and problem-solving, making it perfect for 2-year-olds.
Snow White
One of Disney's earliest classics, this film offers a simple tale featuring the beautiful princess and the seven dwarfs. While it's a little dated, it's still an excellent choice because of its straightforward story and memorable characters like Prince Charming.
Mickey Mouse Clubhouse
Though not a full-length movie, episodes of this TV show are readily available on Disney Plus and are short enough to match a 2-year-old's attention span. Mickey Mouse and his new friends offer simple but engaging problem-solving scenarios suitable for younger viewers.
The Little Mermaid
While some themes might be better suited for slightly older children, the colourful animation and catchy songs like "Under the Sea" can be a big hit with 2-year-olds.
So, whether you're watching for the first time or revisiting these movies with your own child, these choices have been proven to captivate young audiences. Now, all that's left is to grab some snacks, settle down, and enjoy a perfect family movie night.
---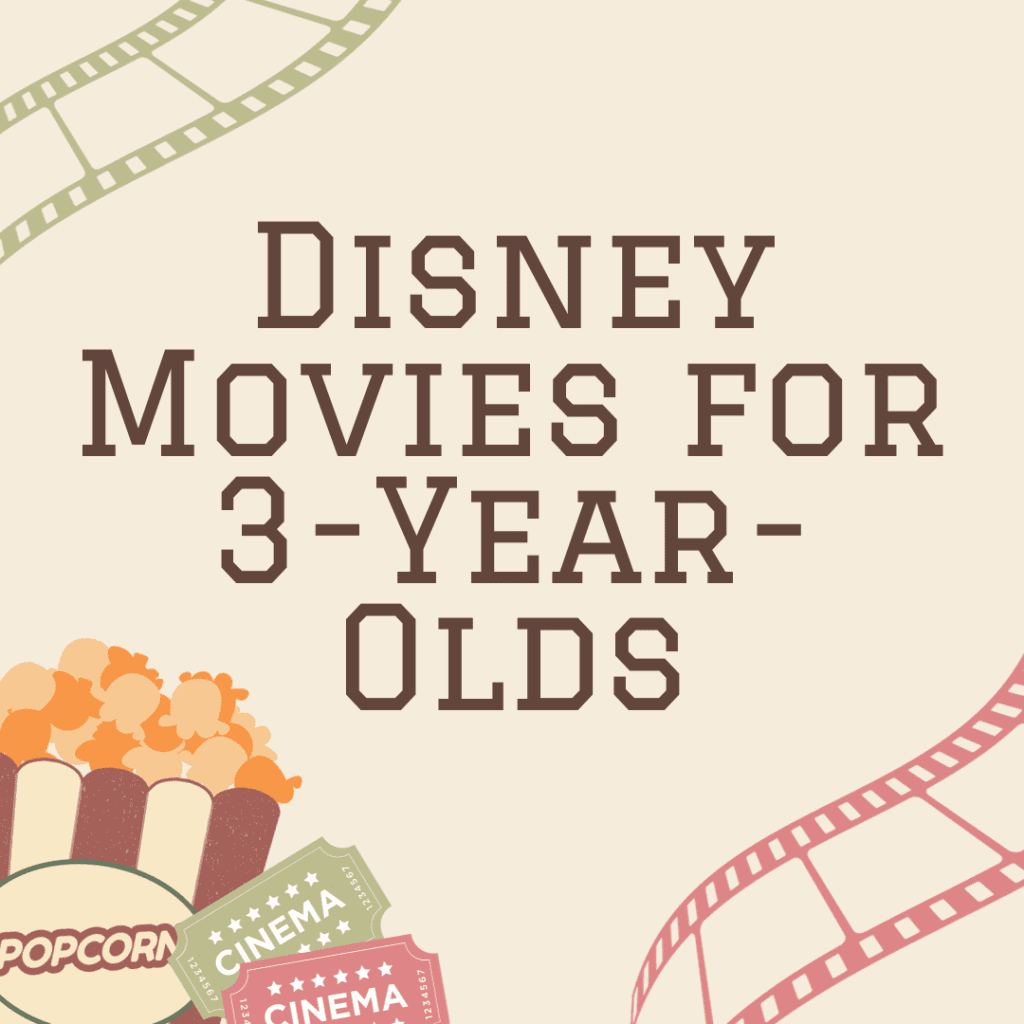 Disney Movies for 3-Year-Olds
By the age of 3, kids are a bit more aware and can understand slightly complex themes, making it an interesting time to introduce a new range of Disney films. Here are some picks tailored to 3-year-olds:
The Lion King
Ah, the circle of life! With unforgettable songs like "Hakuna Matata," The Lion King is an all-time favourite. The story of Simba learning valuable life lessons is relatable for young kids. Just be prepared to discuss the more emotional scenes.
Beauty and the Beast
With a beautiful princess, a misunderstood beast, and the concept of looking beyond appearances, this Disney classic is a good choice for 3-year-olds who can grasp its important messages.
Mary Poppins
Musical numbers, magic, and a touch of life wisdom—Mary Poppins offers it all. While it's a little longer, its colorful visuals and catchy songs like "Supercalifragilisticexpialidocious" make it worth the time.
Moana
If you're looking for a new movie with a strong female lead, Moana is your pick. With voice talents like Dwayne Johnson and songs that are Broadway-worthy, it's an adventure in Polynesian mythology.
Cars
Lightning McQueen and his adventures offer humor and life lessons about friendship and humility. The Pixar classic is a surefire hit for 3-year-olds, especially those who love anything on wheels.
Aladdin
With a flying carpet and a hilarious genie, Aladdin brings Agrabah's magic to your living room. Songs like "A Whole New World" are bonus points for young viewers.
Frozen
While some of the themes are more suitable for older kids, the story of two sisters and songs like "Let It Go" are catchy enough to captivate a 3-year-old.
Finding Dory
The sequel to Finding Nemo brings back the Great Barrier Reef's charm with a new twist on friendship and self-discovery. It's equally engaging but with new characters that your child will love.
Now that you have a range of options to choose from, all that's left is to fire up Disney Plus or your DVD player and let the magic begin! With this list, you're well-equipped to make your next family movie night a smashing success.
---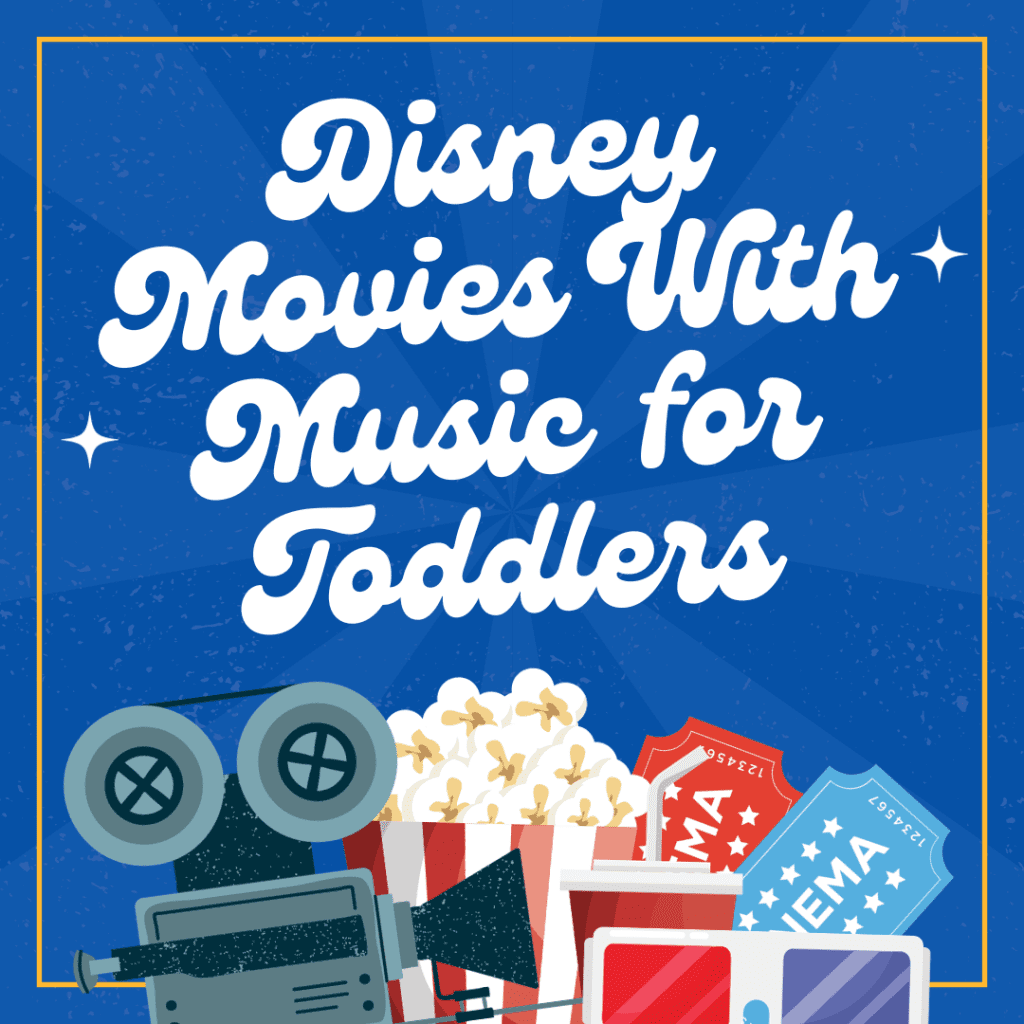 Disney Movies With Music for Toddlers
Let's be honest, half the fun of a Disney movie is singing along to those irresistibly catchy songs. Whether it's "Hakuna Matata" or "Under the Sea," these tunes stick in our minds for years. Here are some Disney movies loaded with catchy songs perfect for your little ones:
The Lion King
You can't talk about Disney movies with music without mentioning "The Lion King." With classics like "Circle of Life" and "Hakuna Matata," this movie offers a musical feast alongside its compelling story.
Little Mermaid
From "Under the Sea" to "Part of Your World," the songs in "The Little Mermaid" are both catchy and easy to sing along to. The vibrant colors of the underwater world add another layer of enjoyment for young kids.
Beauty and the Beast
With its Broadway musical quality songs like "Be Our Guest," this Disney classic not only offers a beautiful story but also an array of unforgettable tunes.
Frozen
Yes, you'll probably have "Let It Go" stuck in your head for days, but it's worth it. The movie features other catchy songs like "Do You Want to Build a Snowman?" which are equally sing-along-worthy.
Mary Poppins
An older pick but a goody, Mary Poppins' musical numbers like "Supercalifragilisticexpialidocious" and "A Spoonful of Sugar" are timeless and fun for kids to repeat.
Aladdin
Songs like "A Whole New World" and "Friend Like Me" are toe-tapping hits that your toddler will probably try to sing along to, even if they get the words a little mixed up.
Moana
Modern yet classic, the songs in Moana are both catchy and filled with important lessons. Your toddler will be singing "How Far I'll Go" in no time.
Tangled
With songs like "When Will My Life Begin?" and "I See the Light," Tangled offers a modern take on the musical Disney film that's perfect for young viewers.
Coco
This Pixar gem dives into the realm of family and tradition, with memorable songs like "Remember Me." The bright colours and engaging story make it a great movie for toddlers.
Pocahontas
With songs that explore nature and life lessons, like "Colors of the Wind," Pocahontas offers another set of memorable tunes that your little one will love.
Music has a way of elevating the movie-watching experience, especially for toddlers who might not fully grasp complex storylines yet. These films offer a blend of engaging stories and sing-along moments, making your family movie night even more magical.
---
Other Toddler-Approved Films
While Disney movies are often the go-to choice, there are other fantastic options out there for your pint-sized movie critics. Here's a quick rundown of non-Disney films your toddler might also enjoy:
Shrek
This DreamWorks classic is a fun twist on fairy tales, featuring memorable characters like Donkey and Fiona. It offers humor and life lessons suitable for young children.
Minions
From the creators of "Despicable Me," these yellow, gibberish-speaking characters have won the hearts of kids and adults alike. The vibrant colors and silly antics make it a good choice for young viewers.
Paw Patrol: The Movie
If your toddler is already a fan of the TV show, this feature-length film will likely be a big hit. It's filled with adventure and valuable lessons about teamwork.
Madagascar
With its colorful animation and catchy songs like "I Like to Move It," this film is another DreamWorks favorite. The animal characters and simple storyline are toddler-friendly.
Kung Fu Panda
This one's a little more suitable for older toddlers, but the themes of self-acceptance and perseverance make it a worthwhile watch.
The Peanuts Movie
Who could forget good old Charlie Brown? This film brings the comic strip characters to life in a story that's both nostalgic for parents and engaging for toddlers.
Rio
Set in Rio de Janeiro, this colourful movie focuses on friendship and adventure, perfect for keeping a toddler's attention.
My Neighbor Totoro
If you're looking to introduce your child to animated films outside of the Western realm, this Studio Ghibli classic is both gentle and captivating.
Curious George
Based on the popular books, this animated movie offers wholesome fun and adventures that are perfect for young minds.
Whether you're streaming these films on Amazon Prime or catching them on TV, they offer a nice change of pace from the Disney lineup while still keeping your toddler entertained and engaged.
---
Importance of Parental Guidance
We all love the idea of a movie keeping our toddlers entertained while we catch a quick break, but let's not overlook the importance of sitting down and watching with them. Especially for first-time viewers, certain movies can have emotional or potentially scary scenes that might be confusing. For example, young viewers could find moments in "The Lion King" or "Finding Nemo" a bit intense. When you're right there beside them, you can offer real-time explanations and comfort.
Parental guidance goes beyond simply filtering out the less kid-friendly content; it's also a golden opportunity to discuss important lessons or messages. Maybe it's talking about the value of friendship in "Toy Story" or discussing why Ariel was so keen on exploring a world beyond her ocean home in "The Little Mermaid." Either way, your presence adds an extra layer of understanding and emotional safety for your child.
---
How Often Should Toddlers Watch Movies?
Ah, the age-old question: How much screen time is okay for my little one? According to experts, kids aged 2 to 5 should have limited screen time—about one hour per day of high-quality programs. That's just enough for a Disney film or two shorter TV shows.
Screen time isn't all bad; it can be quite educational and offer parents a much-needed respite. However, it should not replace other critical activities like outdoor play, reading, and hands-on learning. Balance is key here. Too much screen time can lead to issues like poor sleep, behavioural problems, and delayed development in extreme cases.
One tip to manage screen time is to make movie-watching an event rather than a routine. Maybe it's a special Friday family movie night or a reward for good behaviour. That way, it remains a treat and doesn't interfere with their other activities or development.
By being mindful of how often your toddler is in front of the screen and what they're watching, you can make movie time both fun and beneficial.
---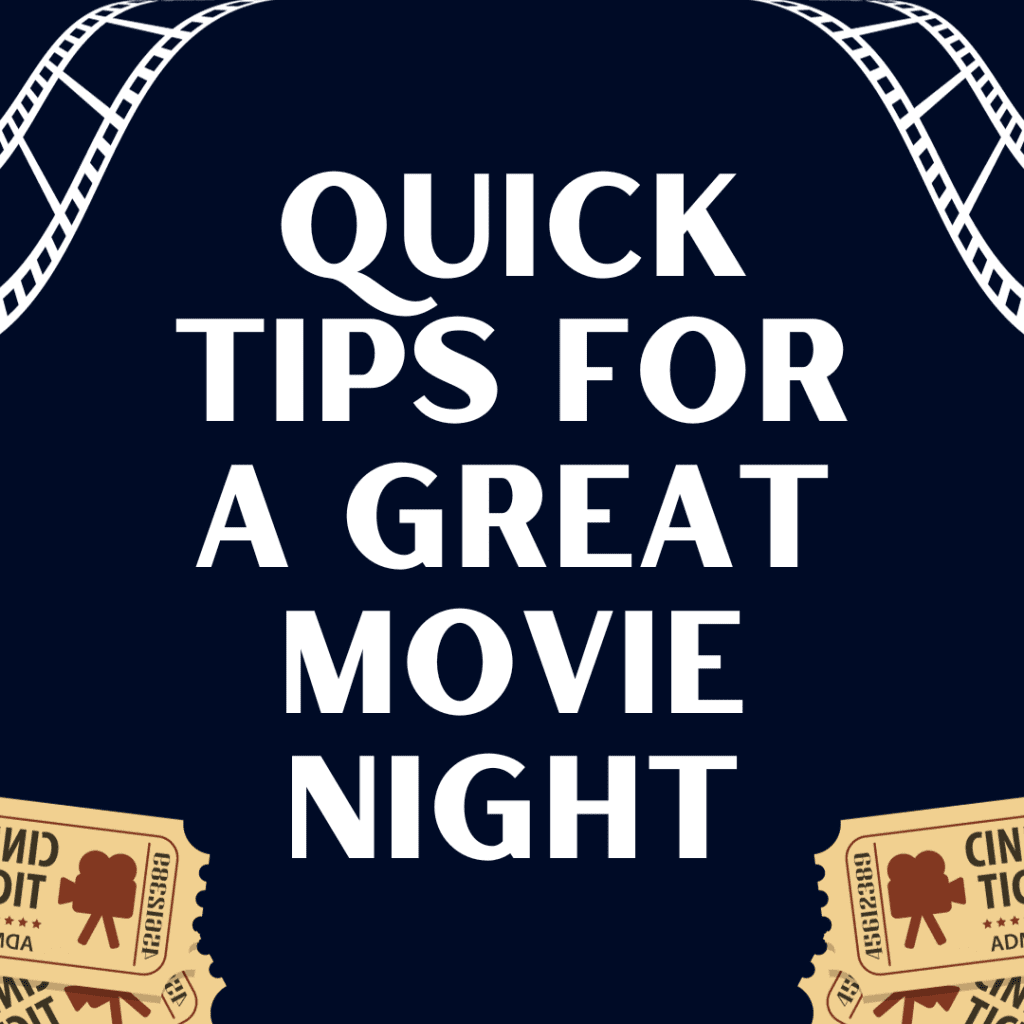 Quick Tips for a Great Movie Experience
The right ambiance can make movie time a magical experience for your toddler—and let's be real, for you too! Here's a deeper look into making it the best movie session ever.
Healthy Snacking Options
Instead of chips or candy, try sliced fruits or vegetable sticks. They offer the same grab-and-go convenience but with the added benefit of vitamins and fibre. Apple slices, baby carrots, or even string cheese can be a big hit. You're keeping your little one fueled and making better eating habits the norm.
Mind the Volume
Kids have more sensitive ears than adults, so what sounds okay to you might be overwhelming for them. Start at a lower volume and adjust as needed. You can also opt for kids' headphones that have a volume limit to protect those little ears.
Create a Cozy Space
Children love the idea of a dedicated space, whether it's a fort made from cushions or a special corner adorned with their favourite blankets. Add some soft pillows, maybe even bring in their favourite stuffed animal, and you've got yourself a cozy little home theatre. This cozy environment can help your child focus on the movie and make them feel secure and loved.
Snuggle Up
Movie time is also a great time for some one-on-one bonding. A few cuddles go a long way in making your toddler feel safe and loved. If they get scared during the movie or simply want to be close, they'll find comfort in being able to snuggle up to you.
Be Prepared to Pause
Whether it's to answer a curious question or to clarify a confusing part of the storyline, be ready to hit the pause button. Toddlers are full of questions, and this is a learning experience for them. Your willingness to stop and explain can make the movie much more enjoyable and educational.
Monitor Screen Time
Keeping tabs on how long your toddler is glued to the screen is crucial. Remember, experts recommend about an hour a day for kids aged 2 to 5. Use a timer or the movie's runtime as a guide, so that screen time remains a special event, not an all-day affair.
There you go! With these tips, movie time can be a fun, cozy, and educational experience for your toddler and a relatively stress-free time for you. Enjoy your next movie night!
---
Wrapping Up The Best Disney Movies For Toddlers.
So there you have it! From Disney classics like "The Lion King" and "Snow White" to Pixar gems like "Toy Story," there's a whole realm of movies that are perfect for young kids. Let's not forget other toddler-approved films from studios like DreamWorks and Studio Ghibli for when you're looking to mix things up.