Summer is a time for sun, fun, and adventure. However, with the world still recovering from the pandemic, many of us are still hesitant to travel far away from home. Fear not, my friend, because there are plenty of fun and exciting things you can do right in your own backyard (or at least within driving distance). In this post, we'll explore 11 summer staycation ideas that will have your kids begging for more!
If you need more ideas to do with the kids check out our massive list of 101 fun family activities!
1. Backyard camping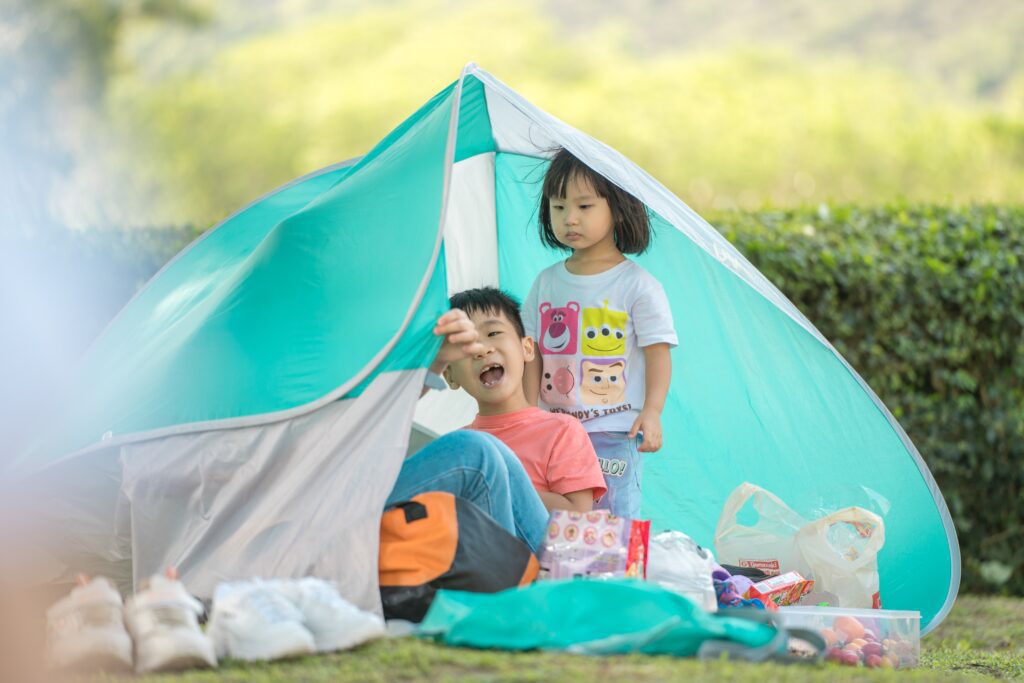 Camping is a quintessential summer activity, but who says you have to go to the woods to go camping? Pitch a tent in your backyard and let the kids experience the thrill of sleeping outside under the stars. You can roast marshmallows over a fire pit, tell ghost stories, and enjoy the great outdoors without leaving home.
2. Water Park Day
Turn your backyard into a mini water park! Invest in a few inflatable pools, slip and slides, and water guns, and let your kids cool off in the hot summer sun. You can even make your own DIY water obstacle course with sprinklers and hoses. This is a great way to beat the heat and have fun at the same time.
3. Movie Marathon
Transform your living room into a movie theatre and host a movie marathon with your kids. Let them pick their favourite movies and have popcorn and chocolate bars. You can even make it a theme day, like a Harry Potter or Star Wars marathon. This is a great way to spend a rainy day or when you just want to relax indoors.
If you've got a new baby on the way – check out our 11 places to babymoon in Canada.
4. Museum Tour
Take your kids on a virtual tour of some of the world's most famous museums. Many museums offer online tours, allowing you to explore their collections without leaving home. You can learn about ancient civilizations, discover famous artworks, and even explore space and science exhibits. This is a great way to introduce your kids to different cultures and historical events.
5. Board Game Tournament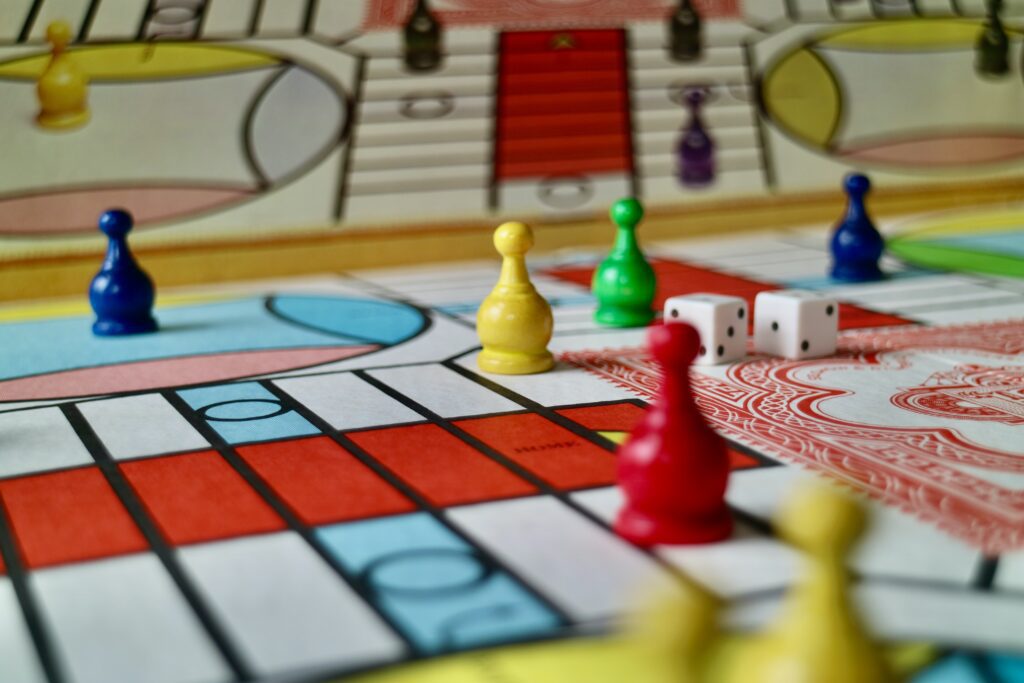 Unleash your competitive spirit with a board game tournament. Set up a bracket and let your kids choose their favourite games to compete in. You can even make it more exciting by offering prizes for the winners. This is a great way to bond with your kids and teach them important skills like problem-solving, critical thinking, and teamwork.
6. Beach Day
If you live close to the coast, pack a cooler and head to the beach for a day of sun, sand, and surf. Build sandcastles, collect seashells, and take a dip in the ocean. Don't forget to bring plenty of sunscreen and snacks. This is a great way to get some exercise and vitamin D while enjoying the natural beauty of the beach.
7. DIY Spa Day
Pamper yourself and your kids with a DIY spa day. Set up a spa station with face masks, nail polish, and hair accessories. You can even make your own DIY body scrubs and lotions using natural ingredients like sugar, coconut oil, and essential oils. This is a great way to teach your kids about self-care and relaxation.
We've also put together a list of spring activities to do with your baby
8. Art Class
Tap into your creative side with an art class. You can take a virtual art class online, or set up your own studio at home with paint, canvases, and other art supplies. Let your kids unleash their creativity and create their own masterpieces. This is a great way to develop your kids' artistic skills and allow them to express themselves in a fun and meaningful way.
9. Zoo Tour
Take your kids on a virtual tour of the zoo. Many zoos offer live webcams, allowing you to watch the
animals in their natural habitats. You can explore different exhibits, learn about different animal species, and even participate in virtual animal encounters. This is a great way to teach your kids about wildlife conservation and animal behaviour.
We Are Teachers has compiled a list of zoos doing virtual tours.
10. Theme Park Day
If you live near a theme park, consider spending a day riding roller coasters and enjoying the thrill of amusement park rides. Many theme parks offer special deals and promotions during the summer months, making it a more affordable option for families. Just make sure to follow all safety guidelines and precautions, and stay hydrated in the hot sun.
11. Road Trip
Pack up the car and hit the road for a fun-filled summer road trip. There are plenty of scenic routes and destinations within driving distance of most cities. You can visit national parks, and historic landmarks, or even just explore a new city. Make sure to pack plenty of snacks and games for the car ride, and plan your route ahead of time to avoid getting lost.
Wrapping Up Our Summer Staycation Ideas
There are plenty of fun and exciting summer staycation ideas for families with kids. Whether you're looking for outdoor activities, indoor entertainment, or educational experiences, there's something for everyone to enjoy. So why not skip the stress of travel and enjoy a summer of adventure and relaxation right in your own backyard? Your kids will thank you for it!