Every expecting couple deserves a period of relaxation and bonding before the arrival of their new baby. Like a honeymoon, a babymoon is a chance to enjoy some quality time together, but this occasion is to celebrate your upcoming parenthood. Babymoons have gained popularity over the years as an opportunity to connect, relax, and prepare for the life-altering experience of becoming parents.
Luxury babymoons, in particular, offer expectant parents the chance to be pampered, experience unparalleled comfort, and enjoy top-notch services before their bundle of joy arrives. These vacations are characterized by beautiful settings, exceptional amenities, and unique experiences. They can provide a much-needed escape from the stress of preparing for a newborn and allow parents-to-be to simply focus on their connection as a couple.
Our selection of the best luxury babymoon destinations is based on several criteria. We've considered the comfort provided by the destination, the range of services offered, the safety measures in place, as well as the healthcare facilities available nearby. Each place we feature brings something special for expecting couples, whether it's the serene landscapes, unforgettable experiences, or world-class accommodation options.
Read on as we explore seven luxury destinations that promise to give you an unforgettable babymoon experience. Each location offers its unique charm and opportunities for relaxation and connection, allowing you to create beautiful memories before your new chapter as parents begins.
The Magic of Maldives Luxury Babymoons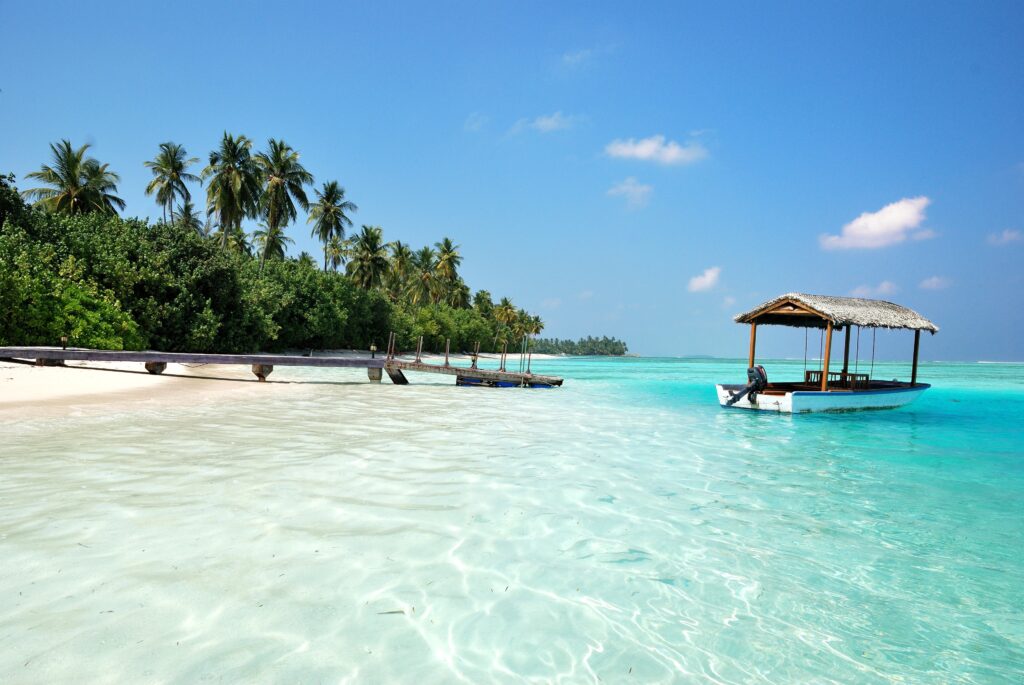 The Maldives, a tropical paradise in the heart of the Indian Ocean, is first on our list of luxury babymoon destinations. Known for its stunning coral islands, crystal-clear waters, and abundant marine life, the Maldives offers the perfect backdrop for a romantic and serene babymoon.
Several luxury resorts in the Maldives cater specifically to expecting couples, providing an exceptional blend of comfort, service, and privacy. Resorts like the St. Regis Maldives Vommuli Resort and the One&Only Reethi Rah are renowned for their luxurious overwater villas, providing direct access to the pristine ocean and breathtaking sunset views. These resorts also offer special prenatal spa treatments, delectable dining options, and private infinity pools for the ultimate relaxing experience.
A babymoon in the Maldives can be as laid-back or as adventurous as you desire. The unique experiences available include dining in underwater restaurants, witnessing the bioluminescent beaches at night, and exploring the local marine life through snorkelling or a ride in a glass-bottom boat. If relaxation is the priority, couples can unwind with a prenatal spa treatment or simply lounge on the white sandy beaches.
With its combination of natural beauty and unparalleled luxury, the Maldives provides an idyllic setting for couples to connect and rejuvenate before the arrival of their baby. It truly encapsulates the magic that a luxury babymoon can offer.
The Splendor of Santorini, Greece
Greece's jewel, Santorini, is our next pick for a luxury babymoon destination. Famous for its breathtaking sunsets, white-washed buildings, and blue-domed churches, Santorini is a postcard-perfect European destination offering charm and romance at every turn.
Several luxury hotels in Santorini are designed with couples in mind. Resorts like Grace Santorini and Canaves Oia Luxury Suites offer beautifully appointed suites with stunning views of the caldera and the Aegean Sea. These resorts understand the needs of expecting couples and offer services like prenatal spa treatments, private terraces for sunset viewing, and gourmet dining options with a focus on fresh, local produce.
Santorini is not just about rest and relaxation; it also offers several unique experiences for couples to enjoy. From sailing tours around the volcanic islands to wine tasting sessions featuring the island's unique volcanic wines, there's something for everyone. A stroll through the charming town of Oia, renowned for its stunning sunsets, or a visit to the ancient ruins in Akrotiri, are must-do activities for couples seeking a blend of relaxation and cultural exploration.
In short, Santorini's dreamy landscapes, luxury accommodation options, and unique activities make it a splendid choice for a babymoon destination. Here, couples can create lasting memories as they prepare for their exciting journey into parenthood.
The Calm of California, USA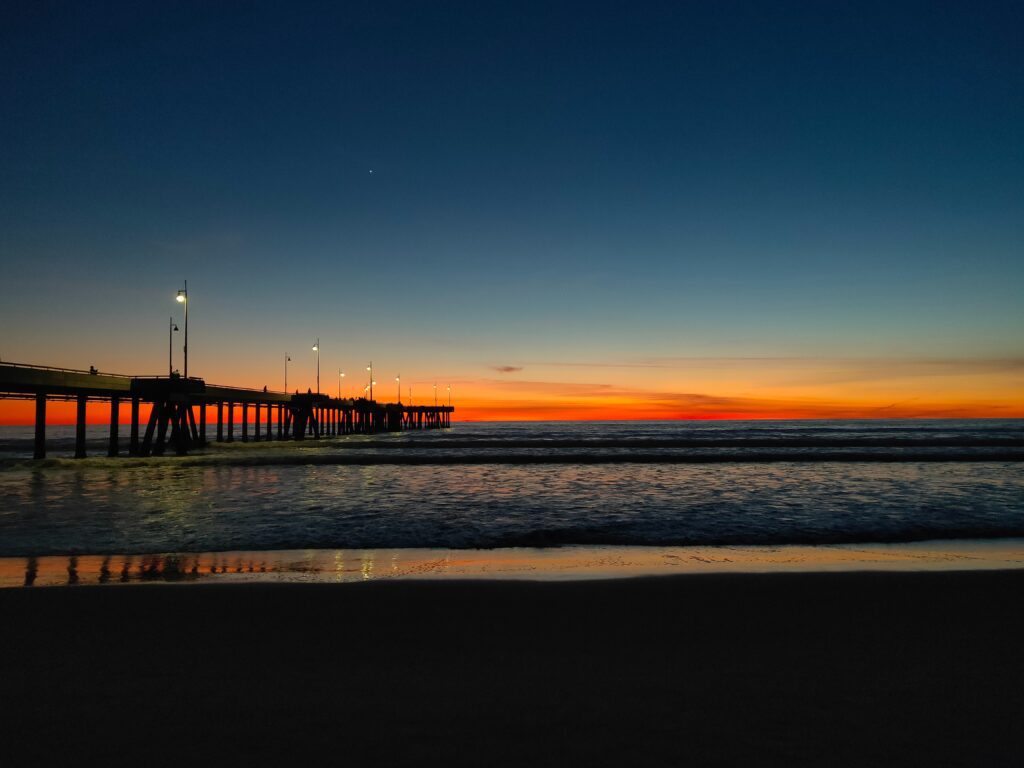 For couples looking for a luxury babymoon within the United States, California offers a mix of relaxation, adventure, and exquisite beauty. With its scenic coastlines, sprawling vineyards, and diverse landscapes, California presents a multitude of options for an unforgettable babymoon.
Within California, destinations like Napa Valley and Laguna Beach stand out for their luxury offerings. Napa Valley, known for its world-class vineyards and gourmet food, has several luxury resorts like Auberge du Soleil and Calistoga Ranch. These resorts provide pregnant-friendly spa treatments, fine dining options, and serene views of the vineyards. For beach lovers, Laguna Beach offers the Montage Laguna Beach resort, featuring ocean-view rooms, prenatal massages, and easy access to the beach.
California's unique experiences for couples are as varied as its landscapes. Hot-air ballooning over Napa Valley, enjoying a couple's spa treatment, or simply relaxing by the beach are some options. Culinary tours, art gallery visits, and scenic drives along the Pacific Coast Highway also provide opportunities for couples to enjoy their time together.
Safety is a significant factor in selecting a babymoon destination, and California's advanced healthcare facilities assure peace of mind for expectant parents. From the relaxing vineyards to the calm beaches, California provides a tranquil setting for parents-to-be, making it a sought-after luxury babymoon destination.
The Charm of the Amalfi Coast, Italy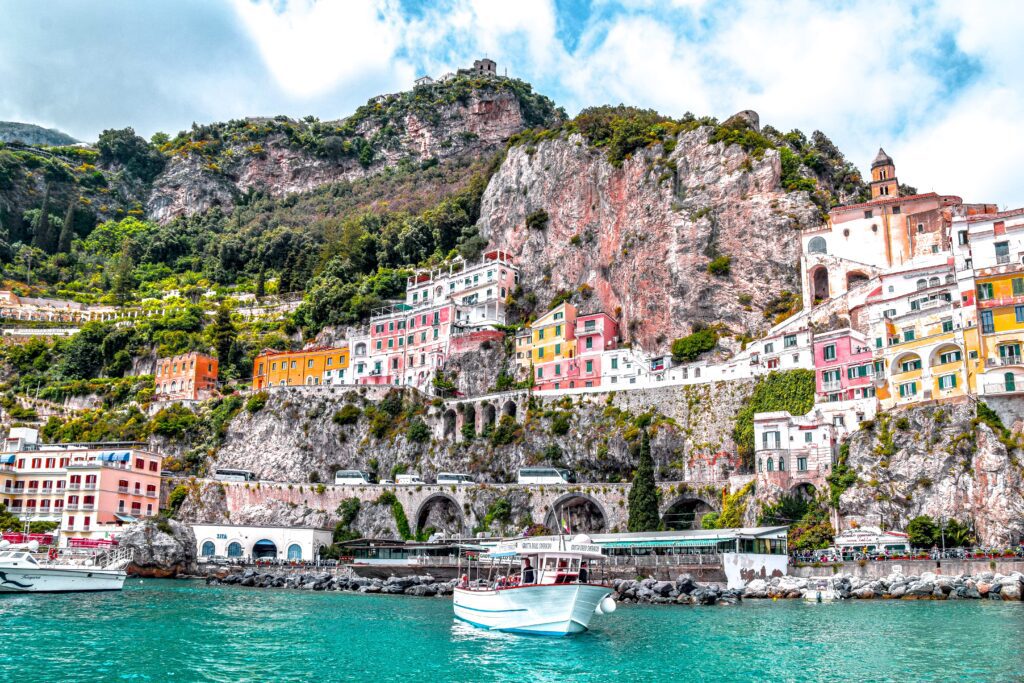 If you're in search of quintessential Italian charm mixed with luxury, the Amalfi Coast, a UNESCO World Heritage Site, makes for a perfect babymoon destination. Known for its dramatic cliffside landscapes, picturesque coastal towns, and delectable cuisine, the Amalfi Coast is nothing short of a romantic dream.
Luxury hotels like Le Sirenuse in Positano and Belmond Hotel Caruso in Ravello offer world-class accommodations with panoramic sea views. These properties are thoughtfully designed to cater to expecting couples, with services like prenatal spa treatments, fine dining with tailored menus, and access to private beaches. Each room in these resorts is a haven of tranquility, providing couples with the ideal setting for relaxation and connection.
The unique experiences on the Amalfi Coast are characterized by its natural and cultural beauty. Culinary tours exploring the region's authentic Italian cuisine, scenic drives along the cliff-hugging roads, and romantic walks through the lemon groves are not to be missed. A boat tour to the island of Capri or a visit to the historic ruins of Pompeii could also be included for a mix of relaxation and exploration.
In conclusion, the Amalfi Coast, with its breathtaking vistas, luxury accommodations, and Italian charm, serves as an idyllic babymoon destination. Here, couples can immerse themselves in the serene atmosphere and prepare for their upcoming journey into parenthood.
The Serenity of Seychelles
Nestled in the Indian Ocean, Seychelles is a group of 115 islands offering untouched natural beauty, making it a stunning choice for a luxury babymoon. With its clear turquoise waters, pristine beaches, and lush tropical greenery, Seychelles offers the perfect environment for relaxation and reconnection.
The destination is home to several luxury resorts designed with tranquillity and comfort in mind. North Island Lodge and Fregate Island Private are standout options with their private villas, personalized service, and breathtaking sea views. These resorts offer prenatal spa treatments, private pools, and delectable dining options that cater to the tastes of expecting mothers. You can also check out all-inclusive options for your stay to add to the luxury.
Seychelles offers a host of unique experiences for couples. Island hopping is a must-do, giving couples the chance to explore the unique characteristics of each island. Nature lovers can enjoy bird watching or a visit to the Vallee de Mai, home to the unique Coco de Mer palms. For those who enjoy marine life, snorkelling in the clear waters provides an unforgettable experience.
Above all, Seychelles offers tranquillity and serenity. With its slow pace of life, this destination provides expecting couples a chance to escape the hustle and bustle and truly focus on each other. With its luxury accommodations, unique experiences, and pristine natural beauty, Seychelles certainly earns its place on our list of luxury babymoon destinations.
The Paradise of Phuket, Thailand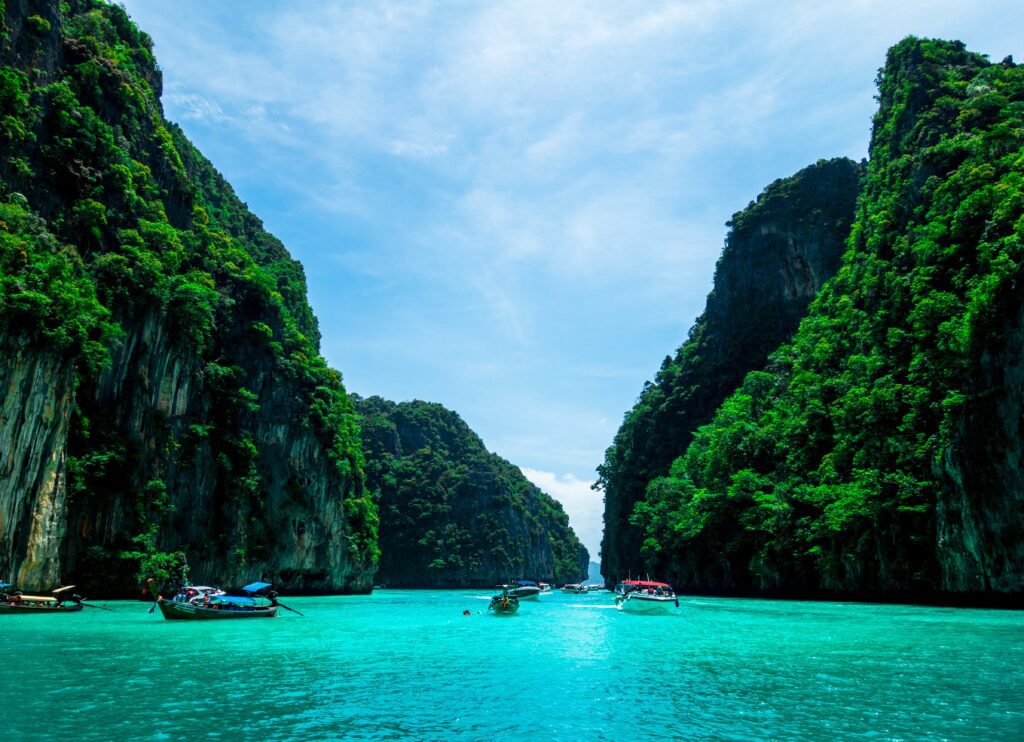 For a blend of exotic culture, serene beaches, and luxury, Phuket, Thailand is an excellent choice for a babymoon destination. Known for its sandy beaches, warm turquoise waters, and vibrant nightlife, Phuket provides a variety of experiences for expecting couples.
Phuket's luxury resorts are known for their top-notch services and accommodations. Resorts like Trisara and Six Senses Yao Noi feature private villas with pools, prenatal spa treatments, and mouth-watering Thai cuisine. These resorts emphasize the well-being of their guests, ensuring that expecting couples have a comfortable and memorable stay.
Phuket offers a plethora of unique experiences. For relaxation, couples can enjoy traditional Thai massages or take cooking classes to learn about Thai cuisine. For adventure, boat tours to Phi Phi Islands or the Phang Nga Bay offer breathtaking views and an opportunity to explore the local marine life.
Despite being a bustling tourist destination, there are plenty of tranquil spots in Phuket for couples to enjoy quiet, quality time together. The presence of world-class healthcare facilities also adds an extra layer of comfort and safety for expectant parents.
In conclusion, with its array of luxury accommodations, unique experiences, and exquisite cuisine, Phuket is truly a paradise for a luxury babymoon, ensuring an unforgettable experience for parents-to-be.
Travel Tips for Expecting Parents
Regardless of which luxury destination you choose for your babymoon, keeping certain travel tips in mind can make your journey smoother and safer. Here are some helpful suggestions for expecting parents:
Health and Safety Advice for Pregnant Travelers: Always consult with your healthcare provider before planning your babymoon. Discuss your travel plans, activities you plan to engage in, and get advice on any necessary precautions.
Choosing the Best Time for a Babymoon: Generally, the second trimester is considered the safest and most comfortable time to travel during pregnancy. By this time, morning sickness usually subsides, and the risks related to early or late pregnancy are minimized.
Packing Essentials: Remember to pack all necessary prenatal vitamins, medicines, and any other healthcare items you might need. Comfortable clothing and shoes are a must. Also, consider packing snacks that you enjoy and can eat on the go.
Stay Hydrated and Move Around: Whether travelling by plane or car, it's important to stay hydrated and move around regularly to reduce the risk of deep vein thrombosis (DVT).
Travel Insurance: Ensure that your travel insurance covers pregnancy-related incidents. It should also provide coverage for your baby if they are born while you are away.
Healthcare Facilities: Choose a babymoon destination with excellent healthcare facilities nearby. Even if everything goes perfectly, knowing that help is close at hand can provide peace of mind.
Travelling while pregnant may seem daunting, but with proper planning and precautions, it can be a wonderful experience. Remember, the aim of your babymoon is to relax, connect with your partner, and prepare for the arrival of your little one. Choose a destination and activities that help you achieve these goals for a memorable babymoon experience.
Final Thoughts on Luxury Babymoons
A babymoon is a special time for expectant parents to connect, relax, and enjoy their time together before welcoming a new member into their family. The right destination can turn this experience into an unforgettable journey filled with cherished memories.
Each destination on our list offers its unique blend of luxury, relaxation, and memorable experiences. Whether you wish to immerse yourself in the tropical paradise of the Maldives, the dramatic landscapes of Santorini, the serene vineyards of California, the charming towns of the Amalfi Coast, the pristine beaches of Seychelles, or the exotic allure of Phuket, each location is sure to provide a wonderful backdrop to your babymoon.
At the end of the day, the most important thing is to choose a destination that aligns with your comfort and preferences as an expecting couple. A babymoon is a personal journey, and the best destination is the one that makes you feel most at ease, excited, and connected.
Remember, this trip marks a beautiful transition in your life. So take a step back from the routine, soak in the luxury, and make the most of this special time before your new adventure begins. Safe travels!