A diaper party is a unique and practical event often held to celebrate an upcoming birth, where guests are invited to bring diapers as gifts to help the expecting parents prepare for their new baby. It's a fun and helpful way to stock up on this essential baby item, but it also presents a question: what kind of diapers should you buy for a diaper party?
Choosing the right diapers for a diaper party is more important than you might think. With so many brands and types on the market, it can be overwhelming to decide which ones to bring. The choice of diapers can depend on various factors, including the baby's size, skin sensitivity, and the parents' preferences and values. This article aims to guide you through the process, making it easier for you to make the best choice for the upcoming diaper party.
Oh, and don't go for newborn size! We'll explain why below.
Different Types of Diapers
Diapers come in various types, each with its own set of advantages and disadvantages. Understanding these can help you make an informed decision about what to bring to a diaper party.
Disposable Diapers
Disposable diapers are the most common type used today. They are convenient, highly absorbent, and easy to dispose of.
Pros: They are perfect for busy parents due to their convenience. They also come in a variety of sizes to fit babies as they grow.
Cons: They can be expensive over time and contribute to environmental waste.
Popular Brands: Some of the most popular brands include Pampers, Huggies, and Kirkland.
Cloth Diapers
Cloth diapers are a reusable option that can be washed and used again.
Pros: They are environmentally friendly and can be more cost-effective in the long run.
Cons: They require more effort to clean and may not be as absorbent as disposable diapers.
Popular Brands: BumGenius, Bambino, and GroVia are some well-known cloth diaper brands.
Biodegradable Diapers
Biodegradable diapers are a newer option on the market. They are designed to break down more quickly in the environment than traditional disposable diapers.
Pros: They are a more eco-friendly disposable option, which can be appealing to environmentally conscious parents.
Cons: They can be more expensive than regular disposable diapers and may not be as readily available.
Popular Brands: Brands like Bambo Nature, Eco by Naty, and The Honest Company offer biodegradable options.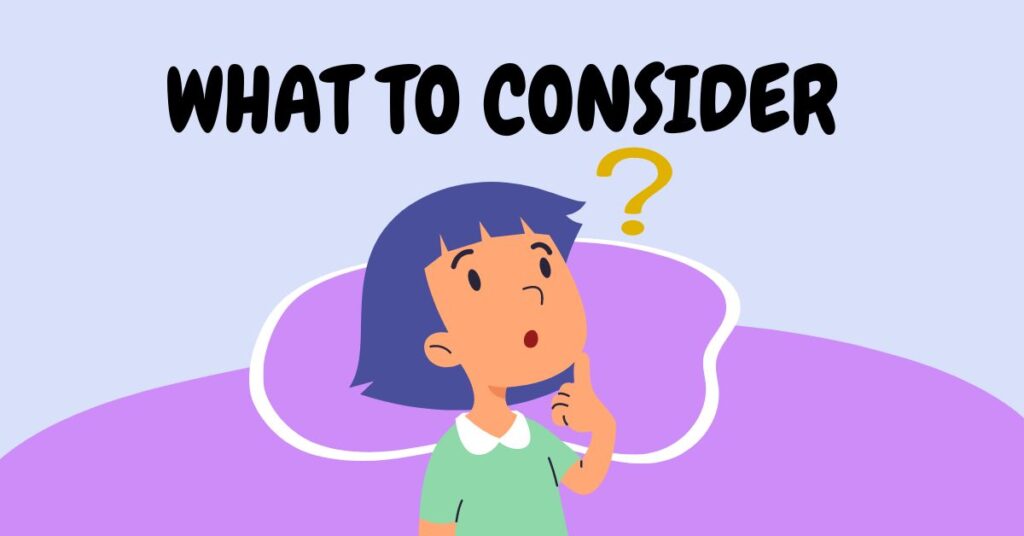 What to Consider When Buying Diapers for a Diaper Party
When choosing diapers for a diaper party, several factors should be taken into account. These considerations will help ensure that your gift is as useful and appreciated as possible.
Size Of Diapers
Diapers come in different sizes based on a baby's weight. It's a good idea to buy a variety of sizes, as babies grow quickly and will need larger sizes in no time. Most people will tend to go for newborn diapers, it's a newborn baby after all. This is a mistake!
Grab some diapers in size 1 or even size 2. Many babies aren't in newborn size long, they are in size 1 for much longer. If it's a larger diaper party – the parents-to-be may end up with far more newborn diapers than they'll actually use.
Environmental Impact
If the parents-to-be are environmentally conscious, they may appreciate cloth or biodegradable diapers. These options are more eco-friendly than traditional disposable diapers.
Cost and Budget
While it's nice to splurge on high-end diaper brands, it's also important to consider your budget. Remember, it's the thought that counts, and any contribution will be appreciated by the parents.
Diapers are actually a loss leader for many big box stores. And per diaper – you'll get more for your money on Amazon or at Walmart than you will from Costco.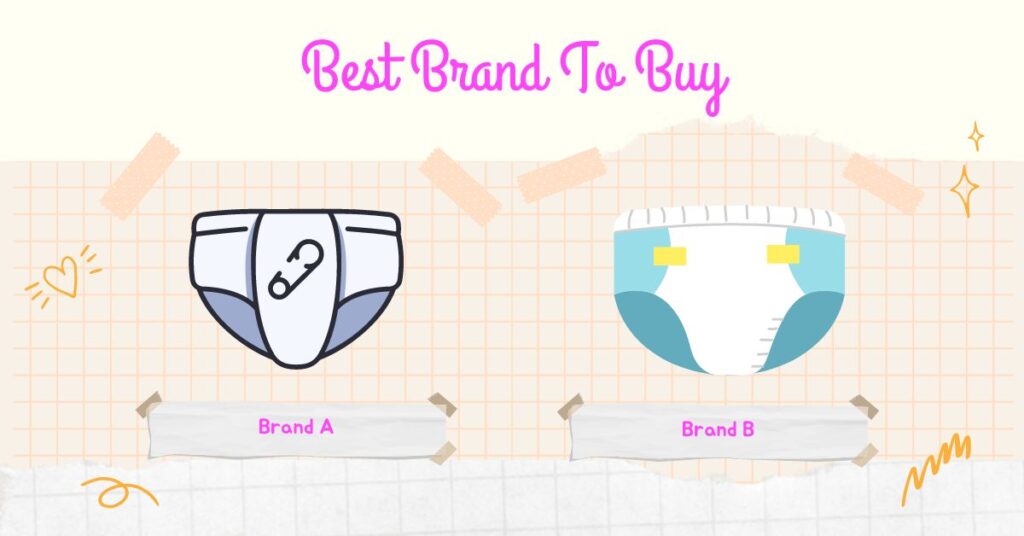 Best Brand to Buy for a Diaper Party
Huggies is our choice for the best brand to buy for a diaper party.
We used Huggies diapers for all 3 of our boys from newborn up to pull-ups and never had a complaint. There aren't major differences between any of the diaper brands though – it mostly comes down to fit for the baby. So let's dive into the contenders for the best brand.
Pampers
Pampers is often considered the best brand to buy for a diaper party due to its wide range of options and high-quality products.
Pampers offers a variety of diapers, including Swaddlers for newborns, Cruisers for older babies, and Baby Dry for overnight use. They also have a line of sensitive-skin diapers.
Why it's a good choice for a diaper party: Pampers is a trusted brand with a long-standing reputation for quality and comfort. Their wide range of products means you can buy a diaper that meets your budget and any special considerations for the baby.
Huggies
As we mentioned earlier, we'd pick Huggies as the best brand to buy for a diaper party. Let's explore why.
Huggies offers diapers that are designed for every stage of a baby's first years, including Little Snugglers for newborns, Little Movers for active babies, and OverNites for nighttime use.
Why it's a good choice for a diaper party: Huggies is known for its leak protection and comfortable fit. Their diapers also have a wetness indicator, which can be a helpful feature for new parents. We used them for years with all 3 of our boys and never had a problem.
The Honest Company
If you're looking for an eco-friendly option, The Honest Company might be the best brand to buy for a diaper party.
The Honest Company offers hypoallergenic and eco-friendly diapers that are made without chlorine processing or synthetic fragrances.
Why it's a good choice for a diaper party: For parents who are conscious about the environment and prefer natural products, The Honest Company's diapers are a thoughtful and appreciated choice. Plus, they come in a variety of patterns!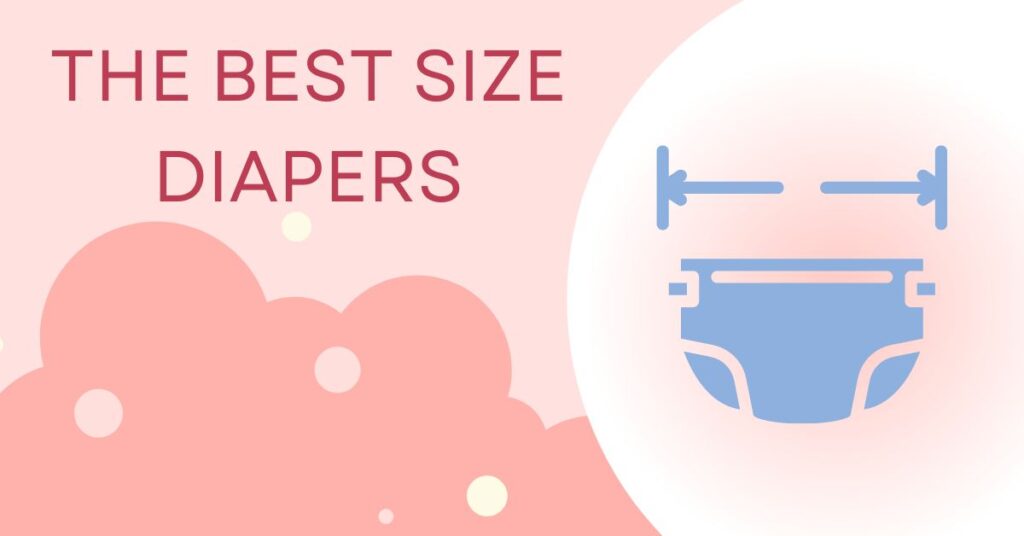 The Best Size Diapers to Buy for a Diaper Party
Size 1 diapers are the best size diapers to buy for a diaper party.
When it comes to diaper parties, one common question is: what size diapers should I buy? While it's tempting to stock up on newborn sizes, it's important to remember that babies grow quickly, and they won't stay in newborn sizes for long.
Newborn diapers typically fit babies up to 10 pounds, but many babies are born weighing more than that. Even for those who fit into newborn sizes at birth, they'll likely outgrow them within the first month or two. The newborn stage lasts less time than you think.
Therefore, it's a good idea to consider buying size 1 or even size 2 diapers for a diaper party. Size 1 diapers generally fit babies 8-14 pounds, and size 2 fit babies 12-18 pounds. These sizes will likely be used for a longer period, providing more utility for the new parents.
If you want to be extra helpful, consider buying even larger sizes. Parents will appreciate having size 3 or 4 diapers on hand when their baby hits a growth spurt.
In conclusion, while newborn diapers are important, they're often used for such a short period of time that it's beneficial to consider larger sizes when deciding on the best size diapers to buy for a diaper party.
How to Organize Diapers at the Party
Organizing the diapers at a diaper party can be both functional and fun. Here are some creative ways to display and organize the diapers you receive.
Creative Ways to Display Diapers
Diaper Baskets: Arrange the diapers in decorative baskets, sorted by size. This not only makes it easy for the parents-to-be to see what they have, but it also adds a decorative element to the party.
Diaper Shelves: If you have the space, setting up a temporary shelving unit can be a great way to display the diapers. You can organize them by size and brand, making it easy for the parents to find what they need when the time comes.
Diaper Cake Tutorial
One of the most popular ways to display diapers at a diaper party is by creating a diaper cake. Here's a simple step-by-step guide:
Roll up individual diapers and secure them with a rubber band.
Create the base of the cake by arranging rolled diapers in a circle. Secure the entire layer with a large rubber band or ribbon.
Repeat the process with fewer diapers for each subsequent layer, creating a tiered effect. Typically, diaper cakes have 2-3 layers.
Decorate the cake with baby items such as pacifiers, bibs, or small toys. You can also add a stuffed animal on top as a "cake topper."
Remember, the goal of organizing diapers at the party is to make it easy for the parents-to-be to see what they have while also adding a fun and festive element to the event.
Final Thoughts On The Best Diapers For A Diaper Party
Choosing the right diapers for a diaper party may seem like a small detail, but it can make a significant difference to the parents-to-be. From understanding the different types of diapers to considering the best brands and sizes to buy, there's a lot to think about. Remember, the goal is to provide the new parents with a useful gift that will help them in their exciting journey of parenthood.
Organizing the diapers at the party can also add a fun and festive element to the event. Whether you choose to display them in baskets, on shelves, or in the form of a diaper cake, your efforts will surely be appreciated.
In the end, the most important thing is the thought and care you put into your gift. Whether you choose Pampers, Huggies, The Honest Company, or another brand, and whether you opt for size 1, 2, or even larger, your contribution will be a valuable help to the new parents. So, go ahead and start planning for the next diaper party with confidence and excitement!